Party Party Party! Right a week after
Hennessy Artistry @ MIECC
, I attended another epic and awesome party! Courtesy to Carlsberg, I am given chance to attended the most looking forward party, Where's The Party!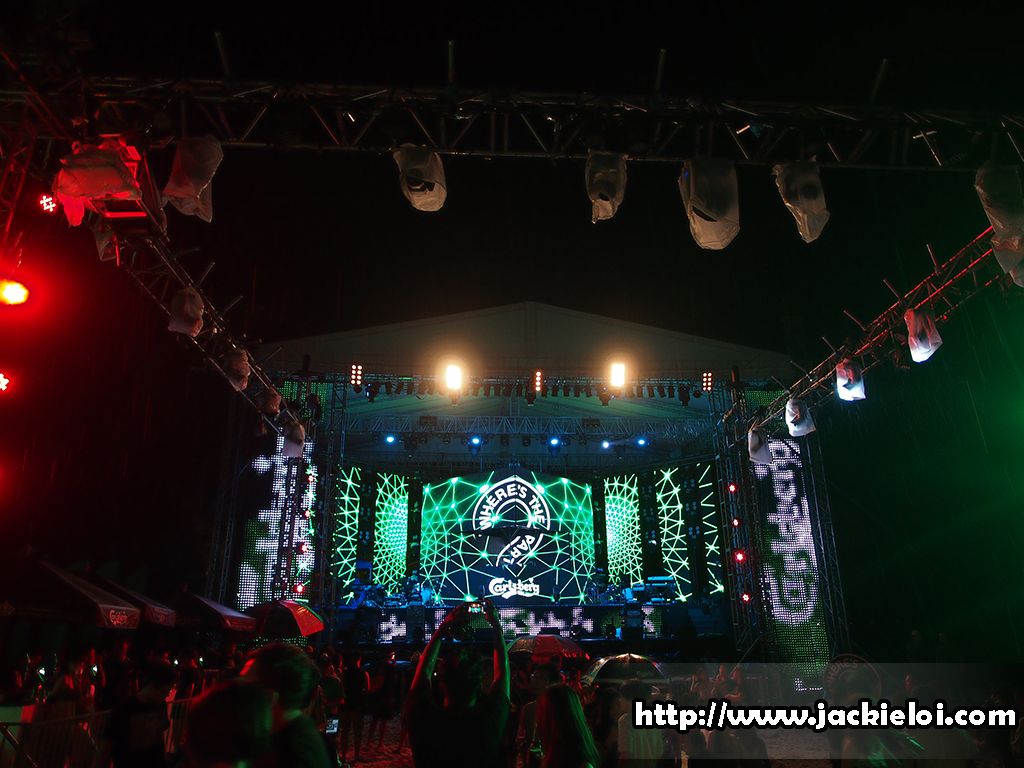 I don't have chance to attend the first and second want but for some reason I don't feel like wanna miss the 3rd one because I know the 2 days 1 night experience gonna be epic. Just like the previous WTP (Where's The Party), we are required to gather at a location and shuttle bus will come over to bring us to the secret location. This time, all of us are gathered at Carlsberg Brewery.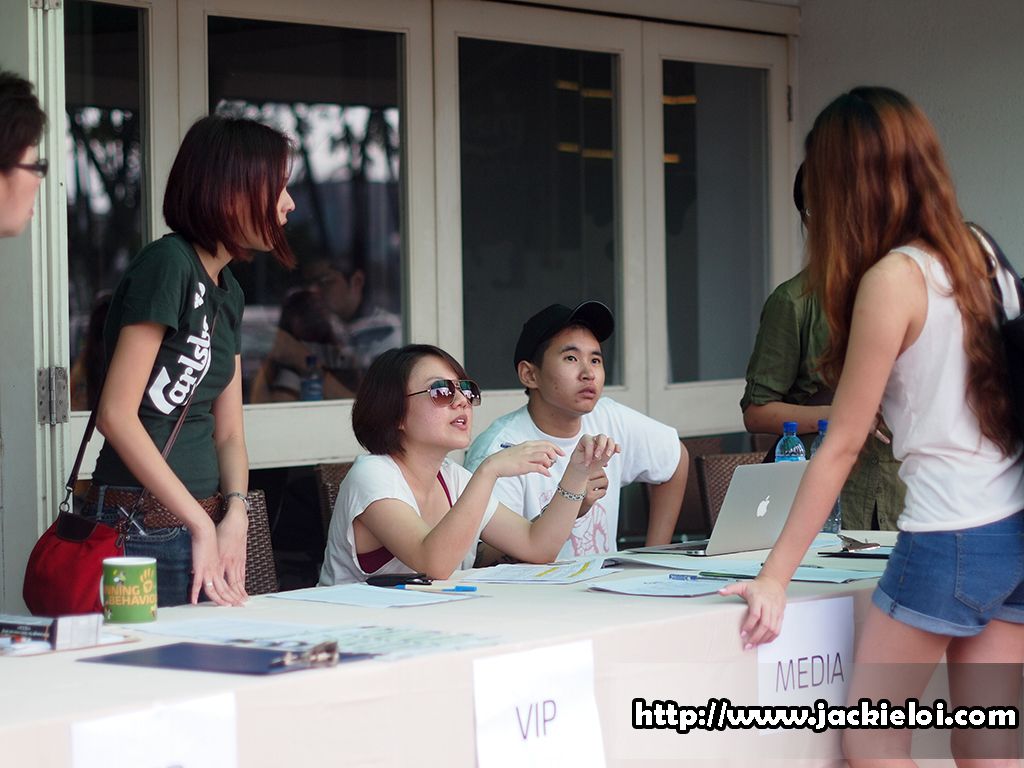 * Registration where Kate did not bring her wallet *
Bus came on departed on 9am from Carlsberg Brewery and brought us all the way to Penang, Queenbay seaside. At there we registered ourself as well as get our room number for some unknown hotel (not reveal to us yet).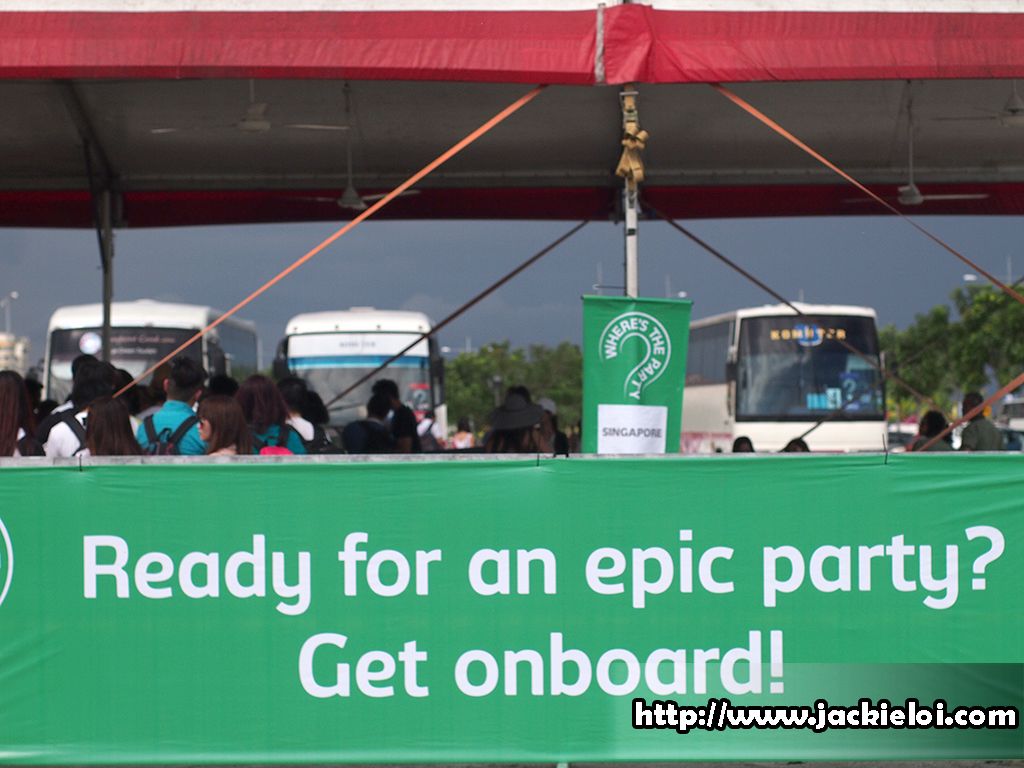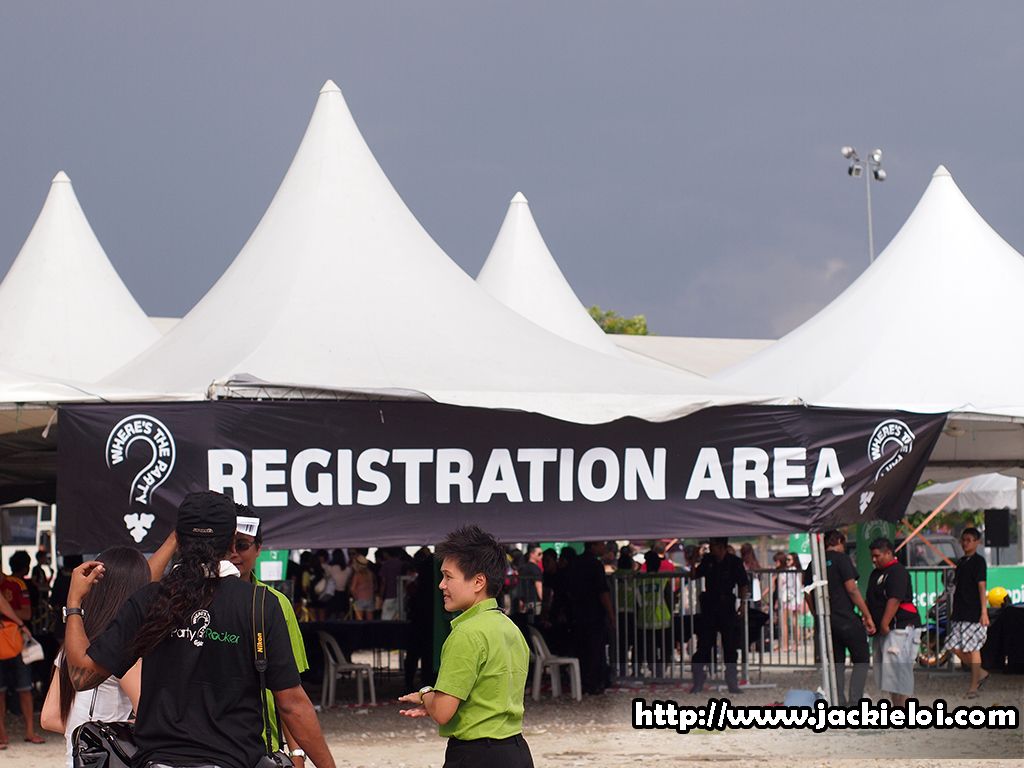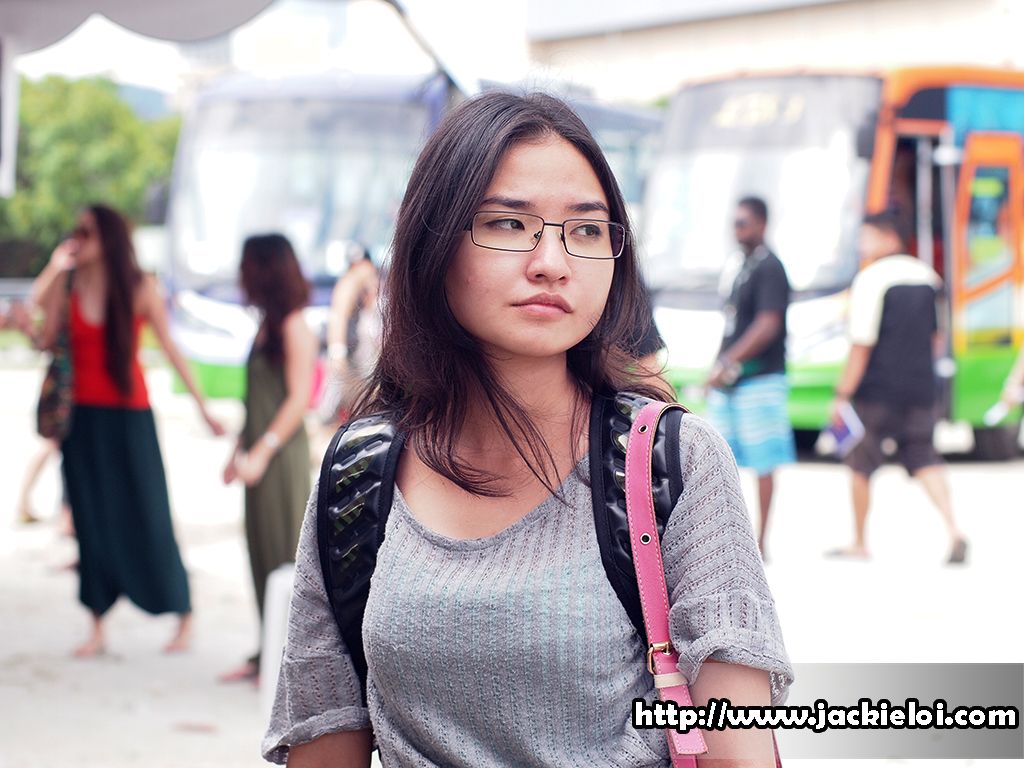 * The still hangover Marilyn *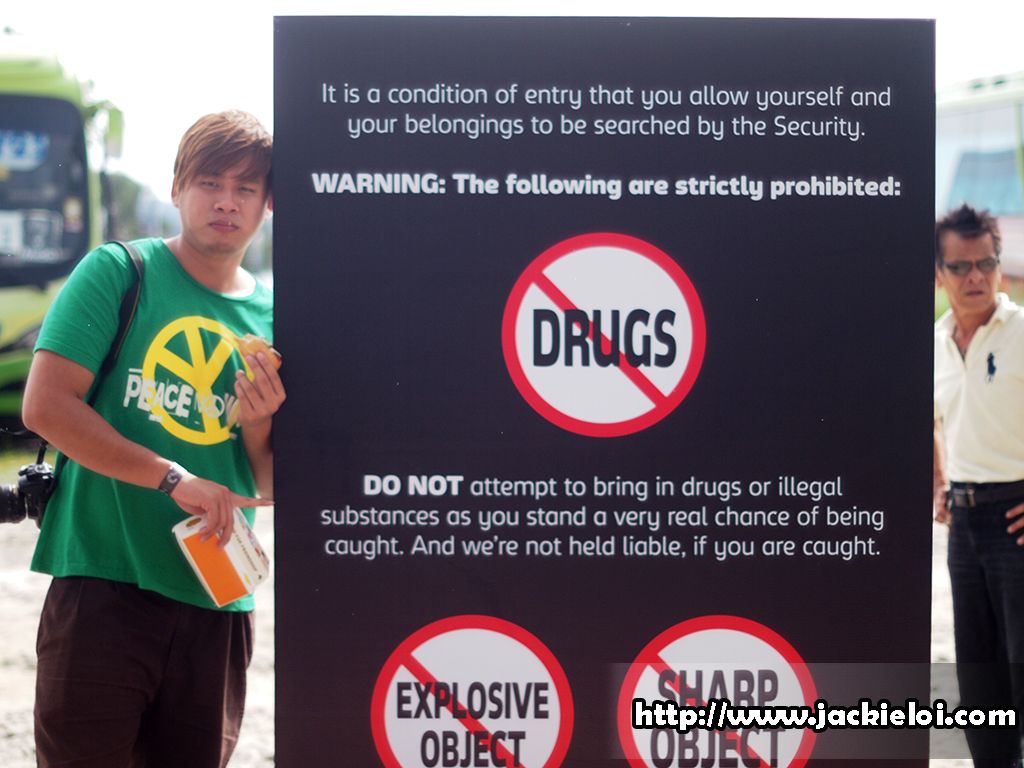 * Yes you have been warn *
During the journey we are escorted by Penang police traffic, however it doesnt seem speed up our rate to the destination since the organizer decided to brought us to longer road to enjoy the scenery that full with Durian Tree and also the biggest pool before reaching our respective hotel.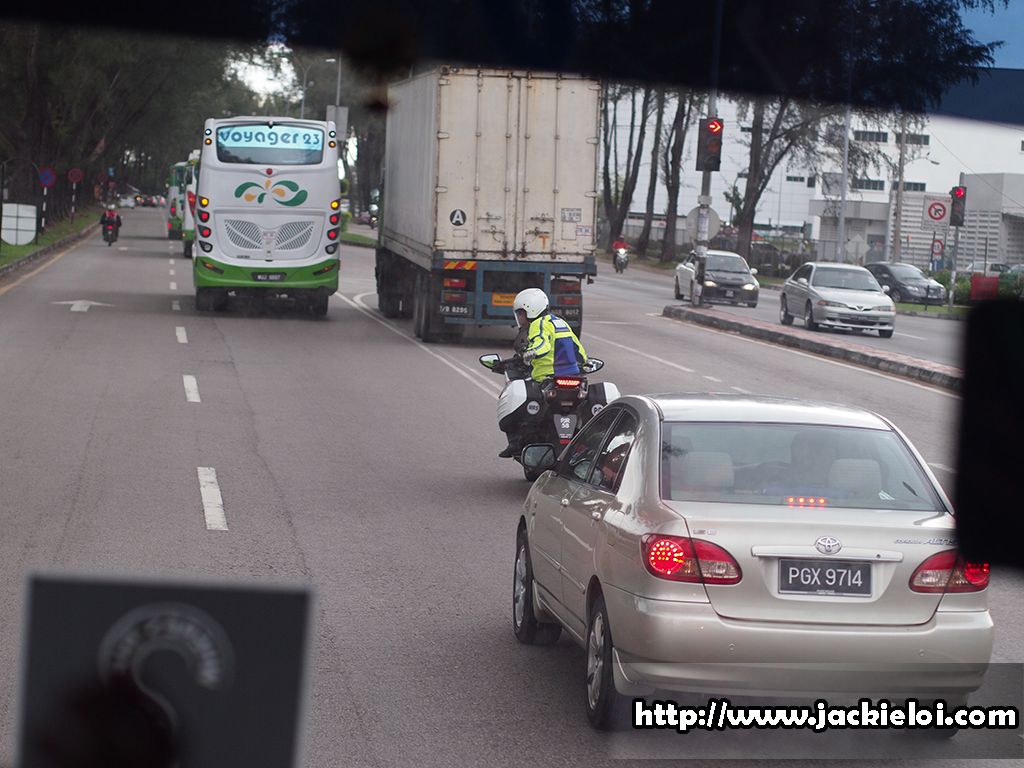 * Police Penang damn yeng *
After almost 9 hours journey in the bus, we finally reach our hotel, Bayview Beach Hotel. At there we are welcome by Carlsberg girl as in we are some famous celebrity. Make me feel paiseh walking down from the bus. Nevertheless, we don't much time to get a rest once we check in the hotel since we need to attend the press conference.
Honestly it was a pretty bad decision for the organizer decided to brought us tour around the pulau before reaching the hotel because I really have no much energy nor mood to party after a long ride hour in bus. If not because of that, most of us will have at least an hour rest or nap before heading to the press conference. We are totally out of the schedule.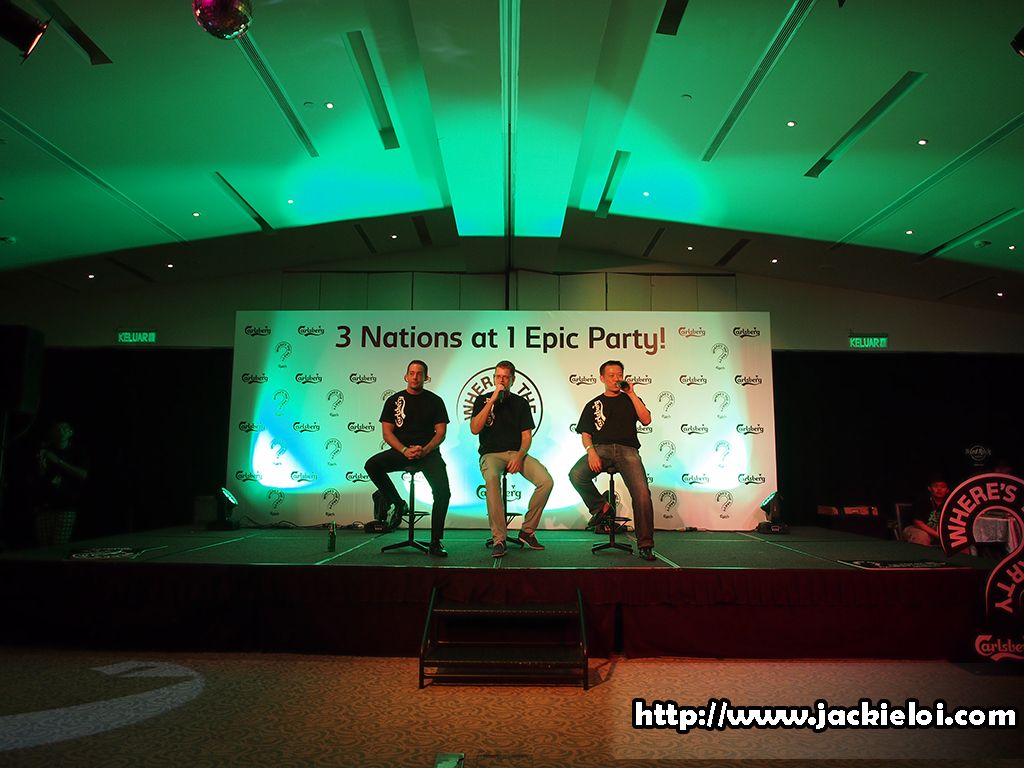 Nevertheless, the moment I reach the press conference, it was started half way with 0 zero what's going on. While I just about to grab myself a bottle of Carlsberg to enjoy, suddenly the organizer decided to introduce artist line up for the performance at night time.
* All the artist line up on the night *
The moment the announcement was made I totally went to "
WTFBBQSAUCE! There will be performances??
" Well the reason I acted like this because I only brought two lenses to the party - Olympus 12mm f2 and my newly bought Olympus OM 50mm f1.4. I though it gonna be just party thus I actually never ready other lenses in the same time reduce my luggage weight. Guess in my heart actually kinda excited when I heard there will be performances but unfortunately, I left the 50mm lens in hotel room and brought 12mm only to the party.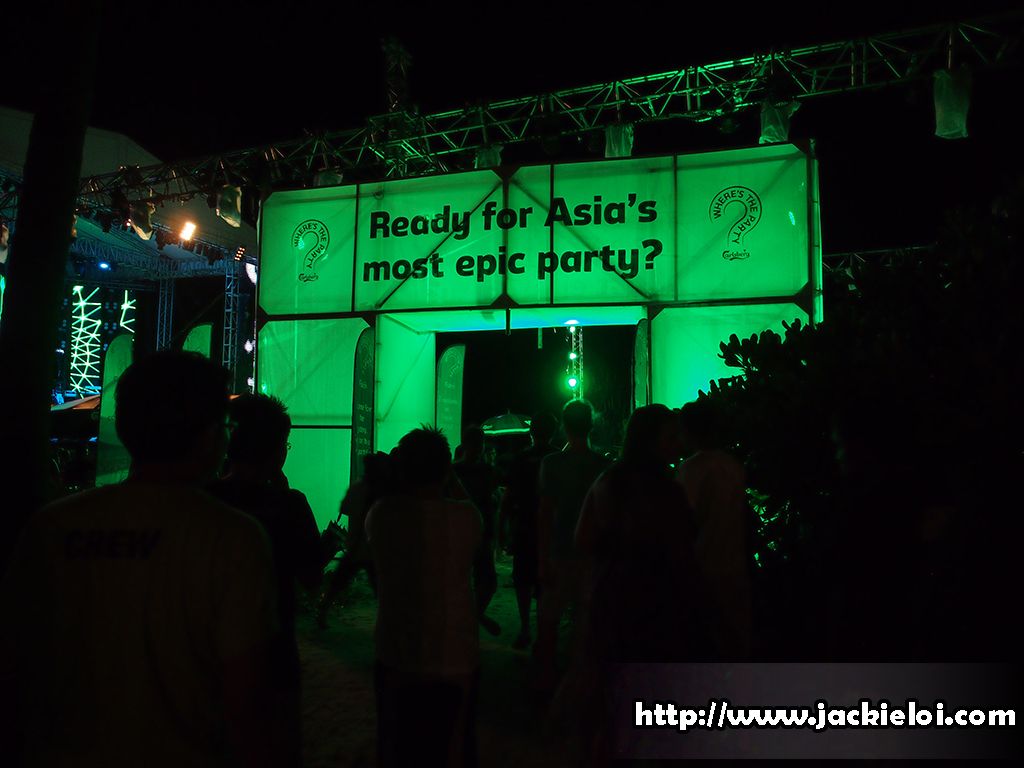 Nevertheless, nothing gonna stop me! 12mm wide angle all the way for the concert! Well actually it cant satisfy me. Later I just give up and told myself "
Just get sufficient photo and enjoy myself will do
". The party started exactly on 8pm at Hard Rock Hotel beach! I love the food stall they established at the back and I love the Chow Kuey Teow most!
The performances kick start with Mad August as opening. They done an awesome job with their rocking music and well done in song selection! Everyone in front the stage at least do hype up!
Next was Edmond Leong, used-to-be-my-idol all the way from HK cross over with Rubber Band! Honestly he wasn't so suitable to sing fast song but he did his best on entertaining the crowds. Even when majority audiences requested him to encore and sing his famous hit song,
七友
, he did declined it by claiming it wasn't suitable for the party mood. Of course, he do sing very few hit song and done a very good job.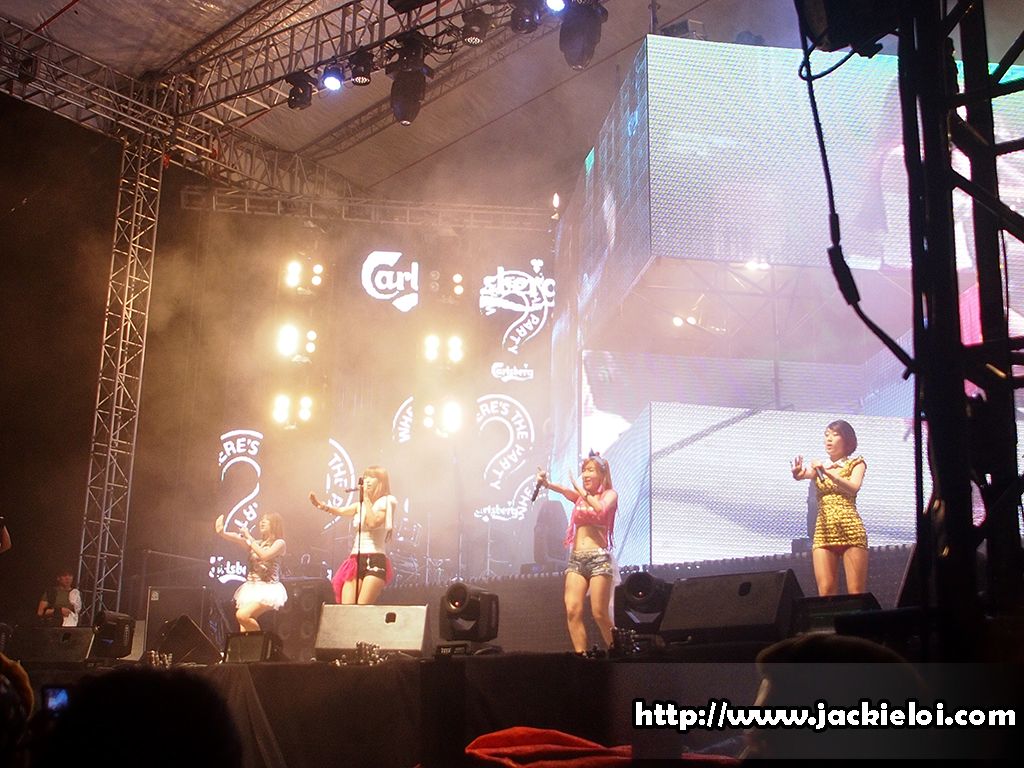 Follow up by Love Cubic dancing performance! Well I get to know that they are actually dancer themselves. On the night, the just dance others korean song and I just couldn't understand why they bother to hold the mic and pretend as if they were the one singing.
Local DJ, Twilight Action Girl came out after that and they really do rocking the party mood until at the middle it actually started get bored. My body just feel week out of sudden and prepare to pancit myself in hotel.
Oh almost forget, pictures with friends is a must on event. They are a part of my journey memories ;)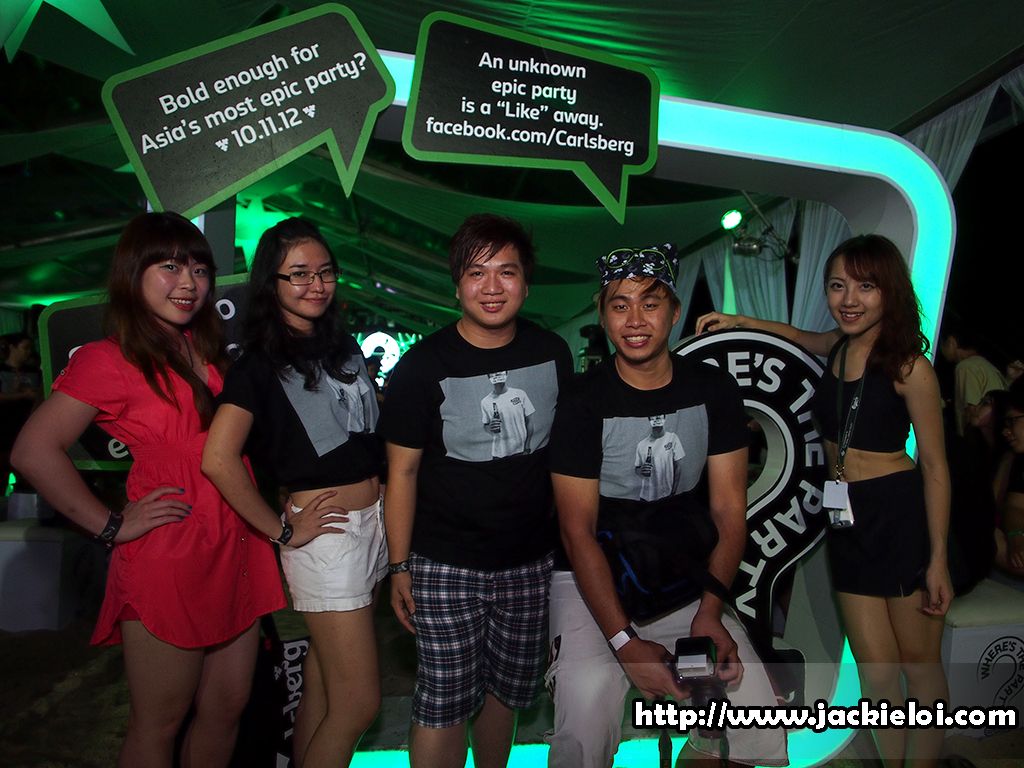 * Sydney, Marilun, Benjamin & Pondy who work there *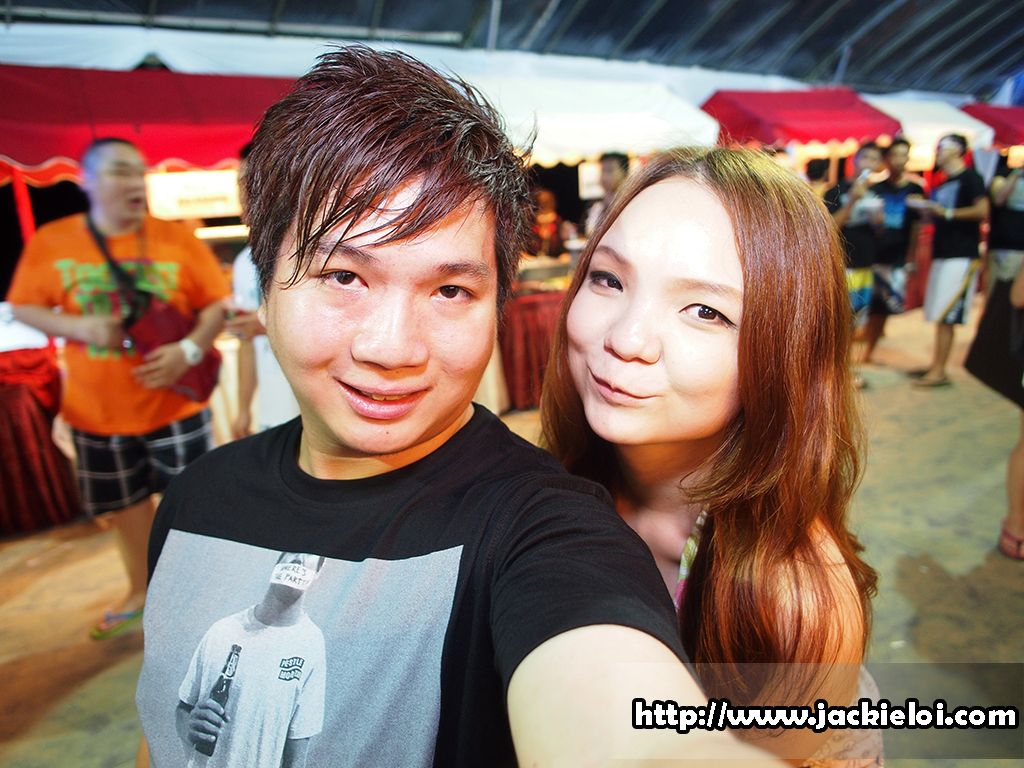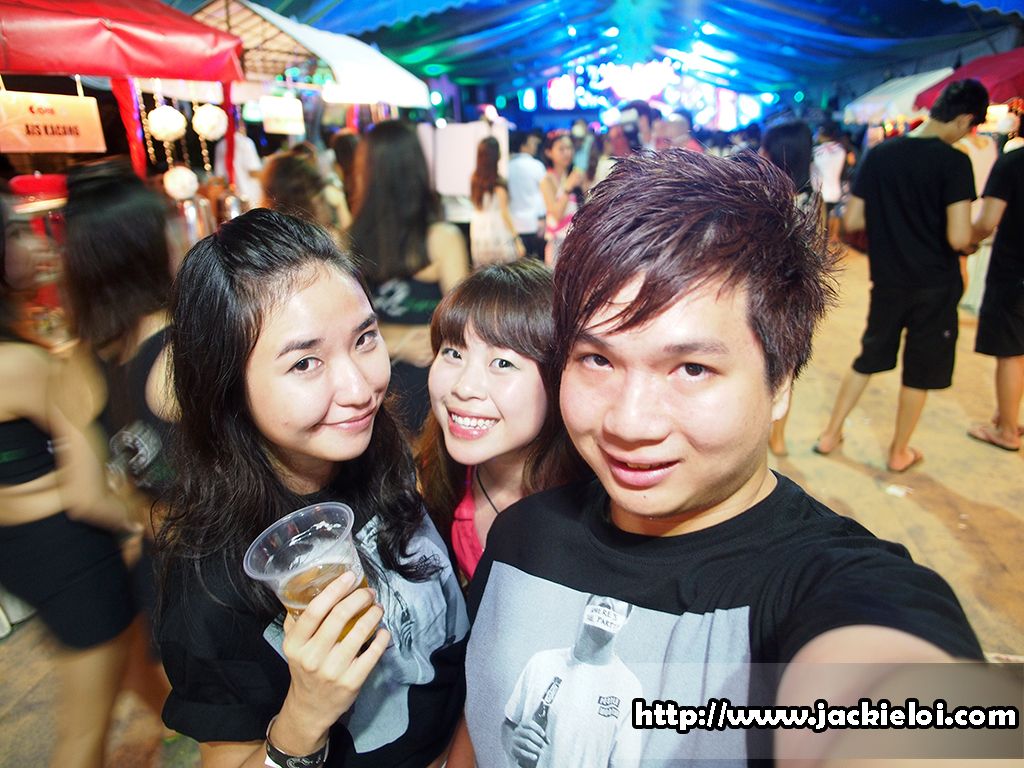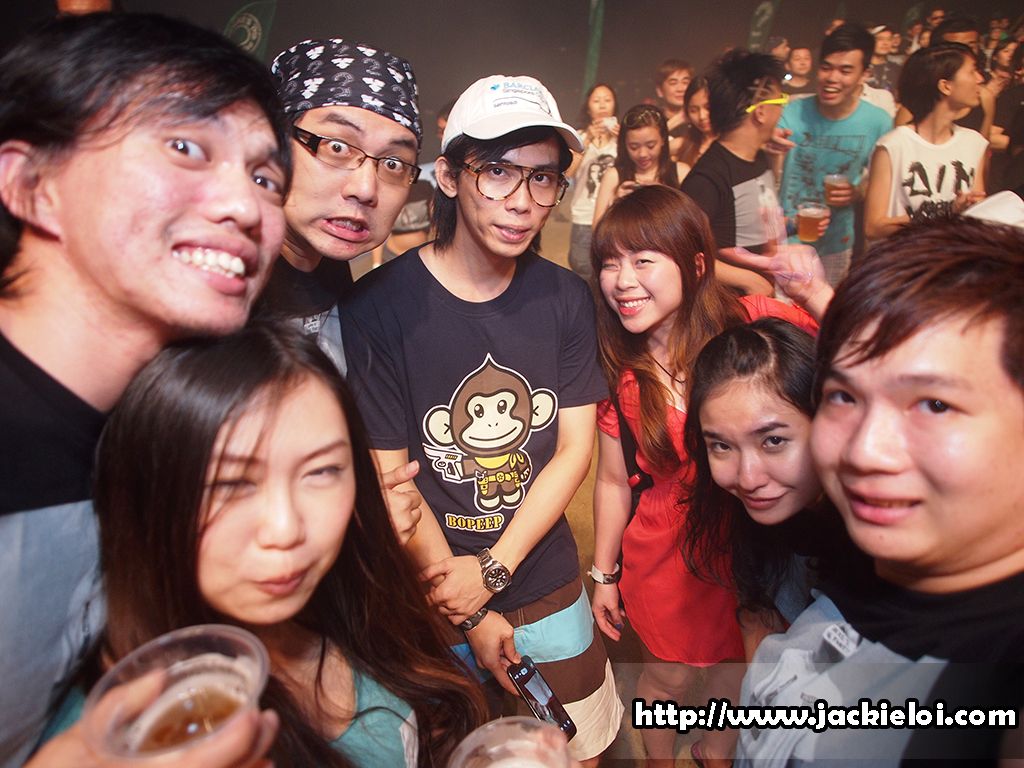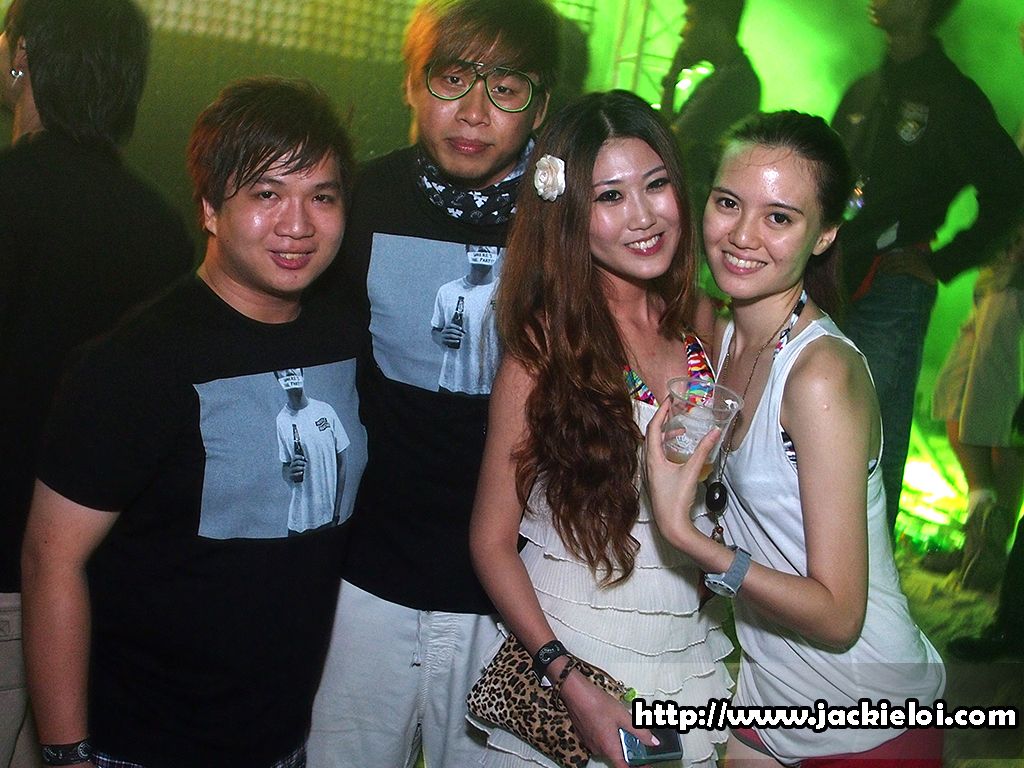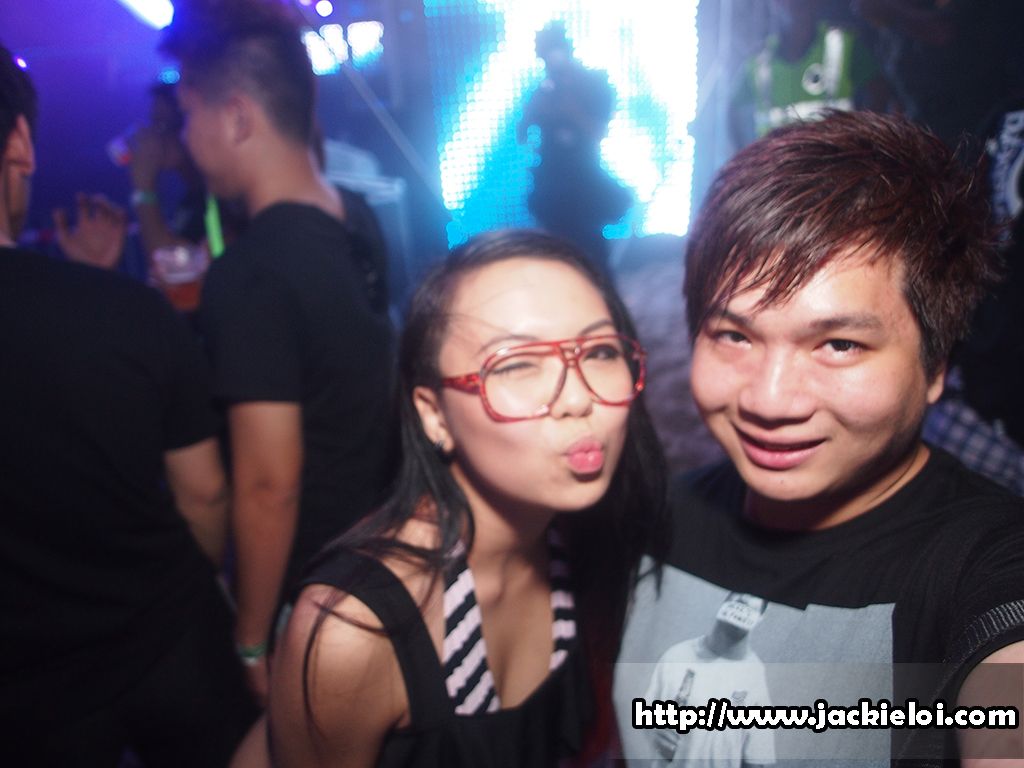 Wake up next morning full recharged and manage to grab awesome hotel breakfast before heading back to KL. Sigh another long ass journey in bus.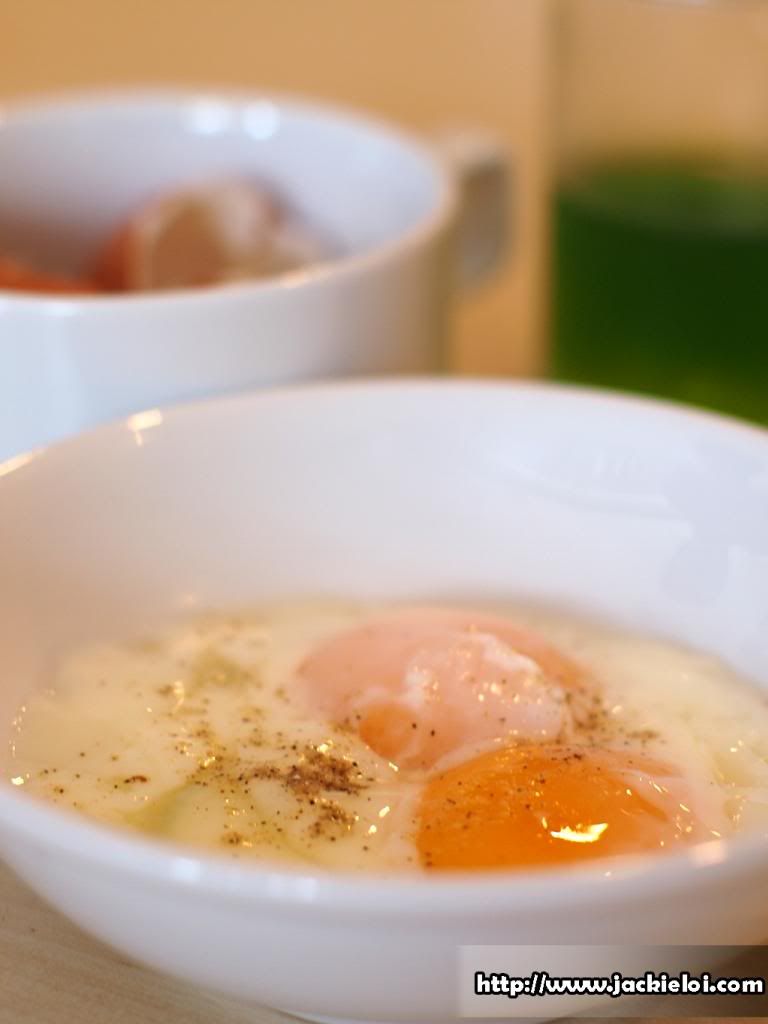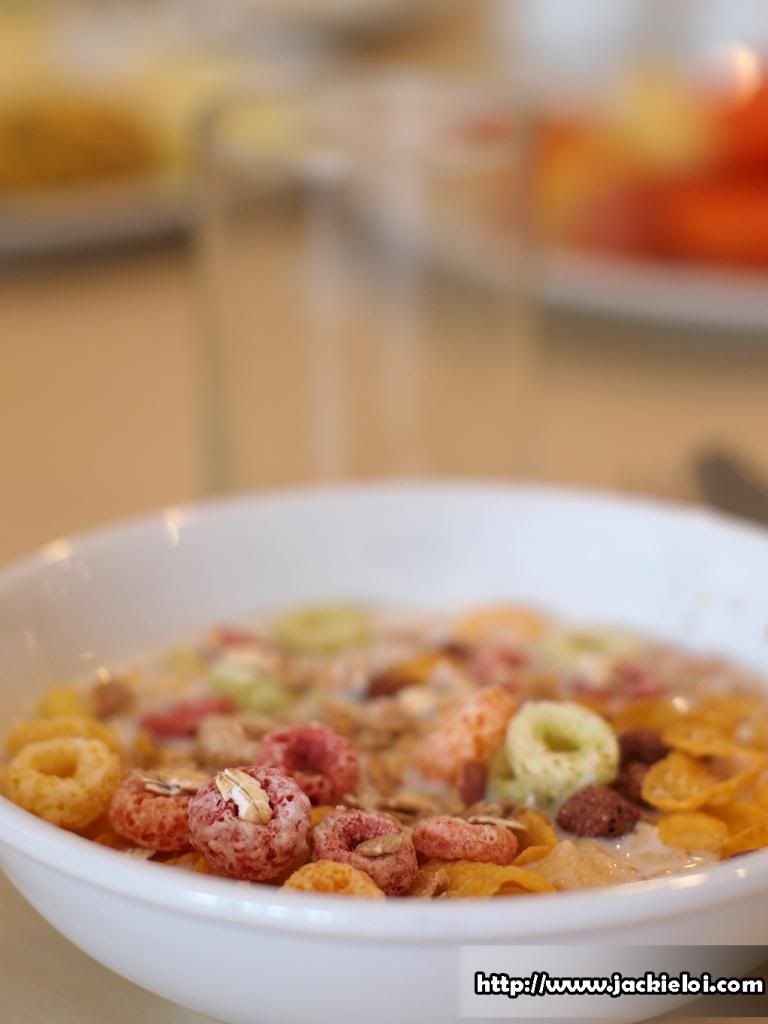 * Cereal or whatever you called *
As conclusion, it is really awesome party I would said. Sigh if only I get to rest before the party started then I confirm can stay till the end. Honestly I still blame the long ride hour bus. Cant wait the next WTP again!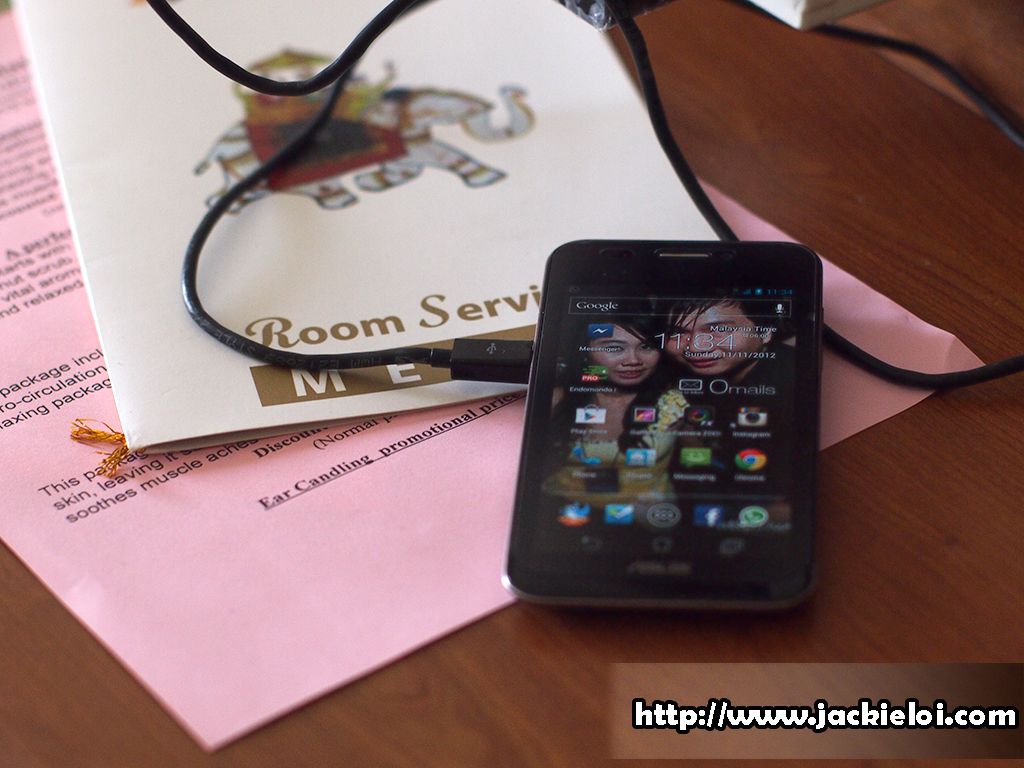 More picture in my
page
:)
LIKE my page
if you love me ❤