I don't always do giveaway in my blog. But when I do, it is something really big! Courtesy to Heineken, I am here now to present, A Journey Called Jloi will giveaway passes to Heineken Thirst 2012 to my readers!! Yes is you, you, you and you whoever currently reading this!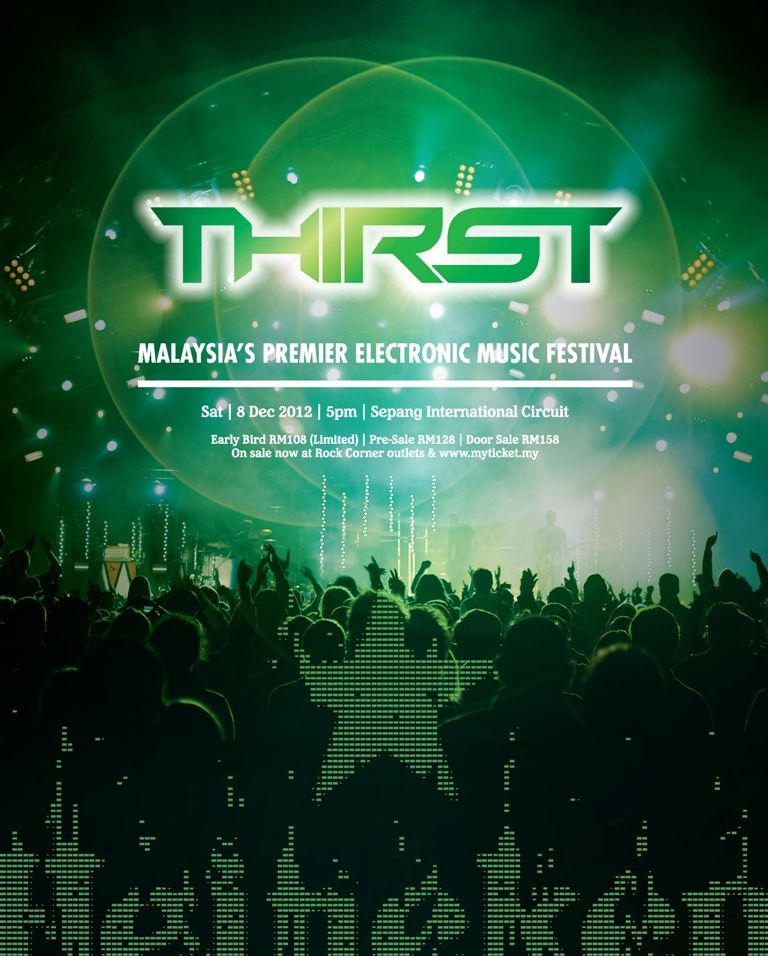 Before I give away the passes, check out the pre-event post
here
.
To recap, here are the detail of the event!
Date - Saturday 8 December 2012
Time - 5.00pm onwards
Venue - Sepang International Circuit (SIC)
Web -
www.facebook.com/Heineken
&
www.heineken.com/my
Note - Heineken Thirst is open to 18 years & above only
Towering above the futuristic design universe of Heineken Thirst will be one of the most iconic international pieces of public and festival art of recent years. Already a favourite at festivals across the United States, the 50 foot high Wish makes its Asia debut at Heineken Thirst. Designed by San Francisco public art conceptualists Robert James, Wish consists of 'three contemporary dandelions that are losing their seeds in the wind'.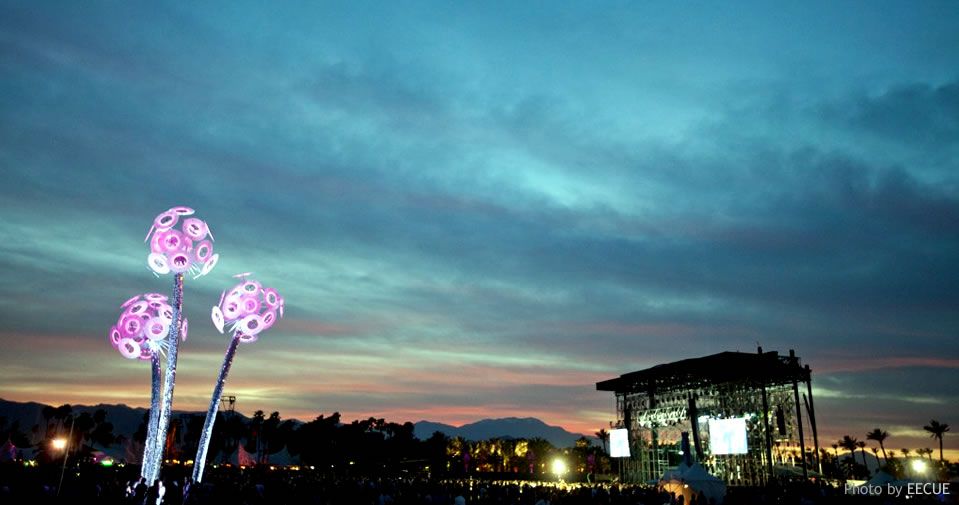 Clad in aluminium leaves and mirrored glass and edged with pulsating LEDs that react to the tempo of the music far below, Wish is far more than festival eye candy. It's a visual centrepiece that symbolises and reflects the progressive values of Heineken's consumers, representing the seeds of music and creativity that are spread across the world and into our lives.
Amongst that roster of local talent bringing Heineken Thirst bursting to life are some of Malaysia's most talented visual artists and graphic designers. Visual artist Callen Tham – aka themancalleduncle – is creating a unique live cinema installation for the festival called Wall of Sound. On a backdrop consisting of a number of textured and layered steel sculptures, themancalleduncle will be mapping an ever evolving palette of moving images onto the sculptures to create a large scale interactive cinematic performance that he can shift according to the mood and tempo of the crowd surrounding it.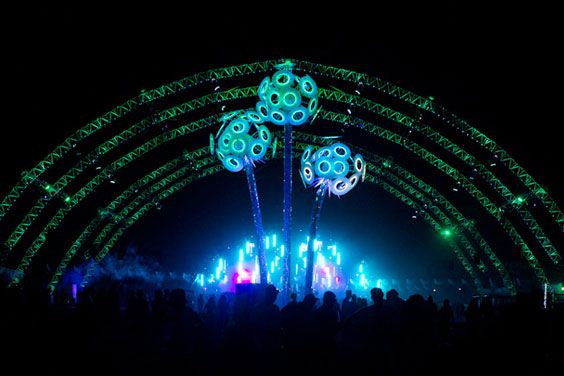 Enhancing that landscape is another long-time Heineken art collaborator, designer Andrew Lee. A former Heineken presents JUICE DJ Quest finalist, Andrew Lee has specialised in event design and festival landscaping for more than a decade working on many of Malaysia's landmark festivals and events including the previous Heineken Thirst and Green Room events. This year he will be developing the look and feel of the site in collaboration with Callen Tham and is responsible for the unique identity of Heineken's acclaimed Infinity Bar and Heinekabanas.
In another first, this year Heineken Thirst will feature the innovative bamboo sculpture work of leading Indonesian artist Andi Ramdani, who will offer an organic counterpoint to the illuminated high technology of the Wish installation. The project is a collaboration between Ramdani and Bamboo Malaysia Sdn Bhd, a local company promoting bamboo as a sustainable resource in various innovative products.
And as another exclusive, we will be documenting your journey through Heineken Thirst as filtered through the lens of the world's leading DJ celebrity snapper Rukes. This self-taught LA based photographer tours the electronic music festivals of the world, working with most of the world's leading DJs and producers to capture to the essence of the action and spirit that these events create.
Add it up and it's a recipe for a night of supercharged thrill-seeking and discovery on December 8 at Heineken Thirst, Malaysia's premier electronic music festival.
To be part of Heineken's exciting calendar of events, stay tuned at their Facebook page (
www.facebook.com/Heineken
) or Twitter (
www.twitter.com/Heineken_MY
).
So, where is your passes? Here you go!!
I will be giving away
2 pairs of passes total worth RM632
to you!! Of course
each winner per pair
which makes only
2 winner
from my readers! What you need to do is just like my facebook page at
here
and tell me "
How you gonna party rocking at Heineken Thirst 2012
" in creative way by commenting on this post. Remember creative! Don't answer me "
I will party rocking at Heineken Thirst 2012 by doing Gangnam style
" Boo I just hate that style :P
Remember to leave you name, your email and your Facebook name as well in the comment so that I can contact you.
For Eg -
Name : Jackie Loi Hand Some
Email : Jackie_handsome@gmail.com
Facebook Name : Jackie Handsome
Answer : I will party rocking at Heineken Thirst by strip off my shirt and pant and start doing duck face like a boss.
Remember the format peep!
Contest end on 23rd Nov 2012 (Friday) on 12pm.
Late entry will not be entertain and I will
notify the winner by 24th via email
and require you to
reply me back
to make arrangement when and how to collect your tickey from me :)
Alright keep your creativity juice moving now! Good luck and see you guys there :D