Ok This gonna be last post of my Melaka journey. Phew procrastinating too much on my Melaka post because whenever I blog about it, it will be always about foods, foods and foods. Nevertheless, this is not about the cake in Nadeje, but their other foods.
Back to
last year Christmas
I actually tried Nadeje for the first time in my life and very fast I love their Mile Creeps Cake. Note that I am not a cake person but this shop do actually manage to convince me and make me craved for it.
So ok this is not about the Mile Creeps Cake eventhough I actually did it on the night before. Check my
Instagram
! :P So I dont exactly like their other food here but the price reasonable enough. Taste wise nothing to shout about.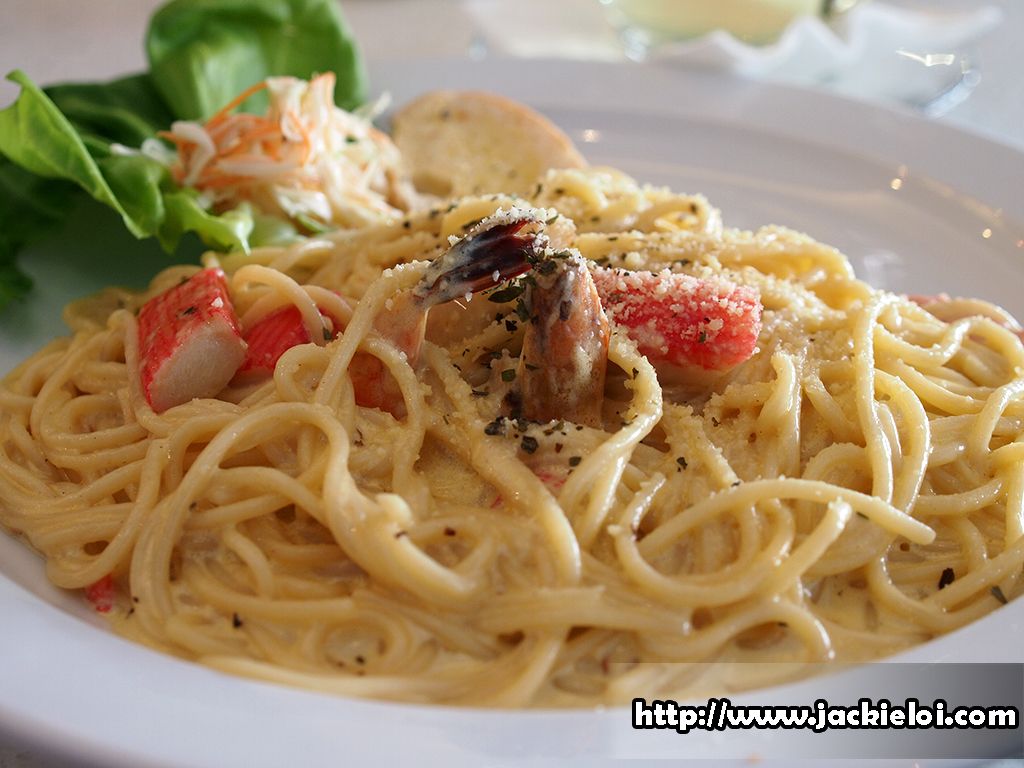 Deary order the Carbonara Seafood. According to her the prawn wasn't so fresh. Other than that it was ok, just nothing to shout. I forgot the price ;/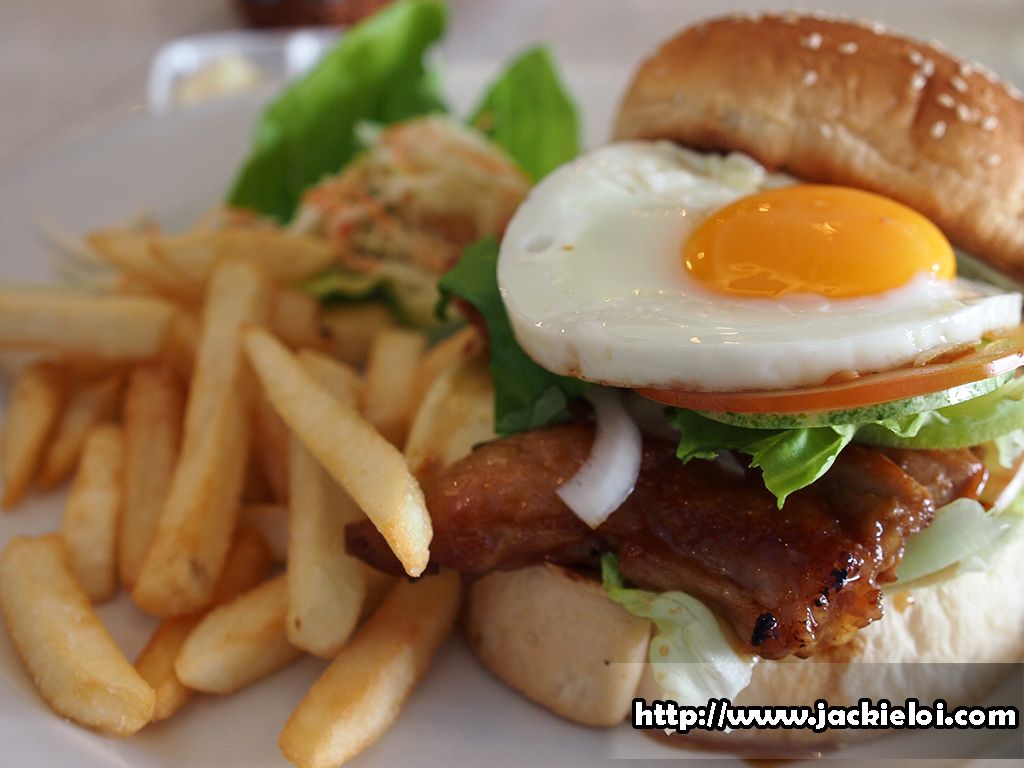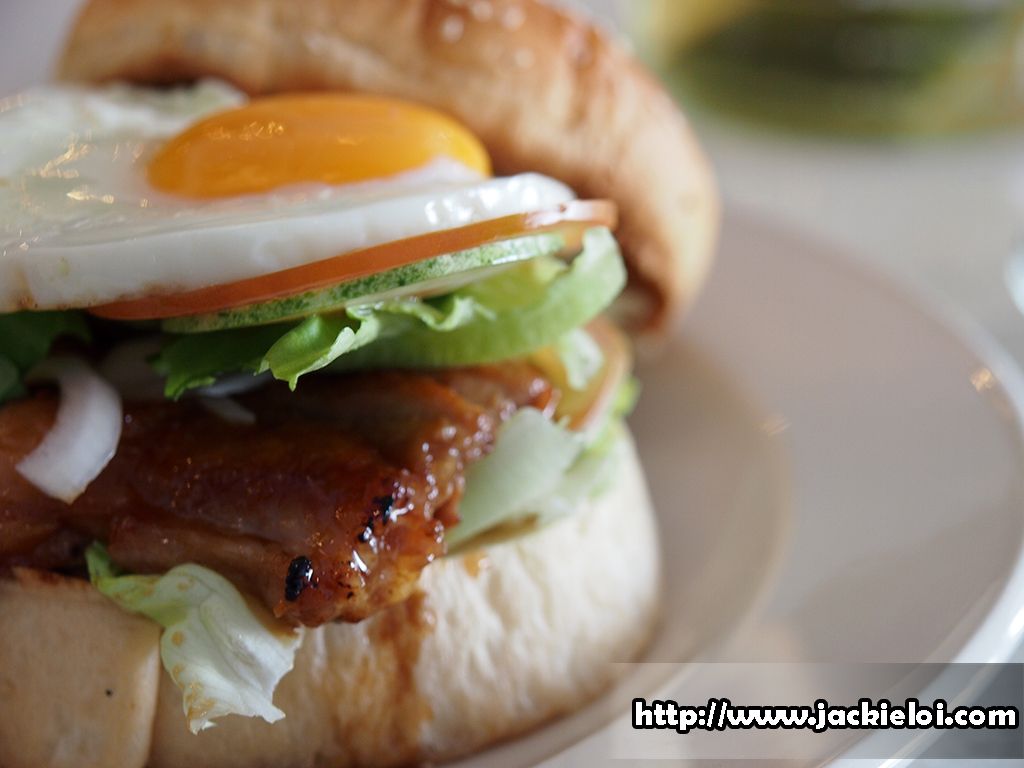 I ordered myself a Chicken Teriyaki Burger. Can't really taste the Teriyaki sauce but the egg and chicken meat did a well done combo. Good enough to fill into my stomach.
Finish lunch we head back to KL and back to working life. 4 days 2 night journey at Melaka is too short for us. Sigh if only we could travel more, eat more and spend honeymoon time more. Nevertheless, we are going Hong Kong next year!! I have been anticipating it! It gonna be epic trip for us :D