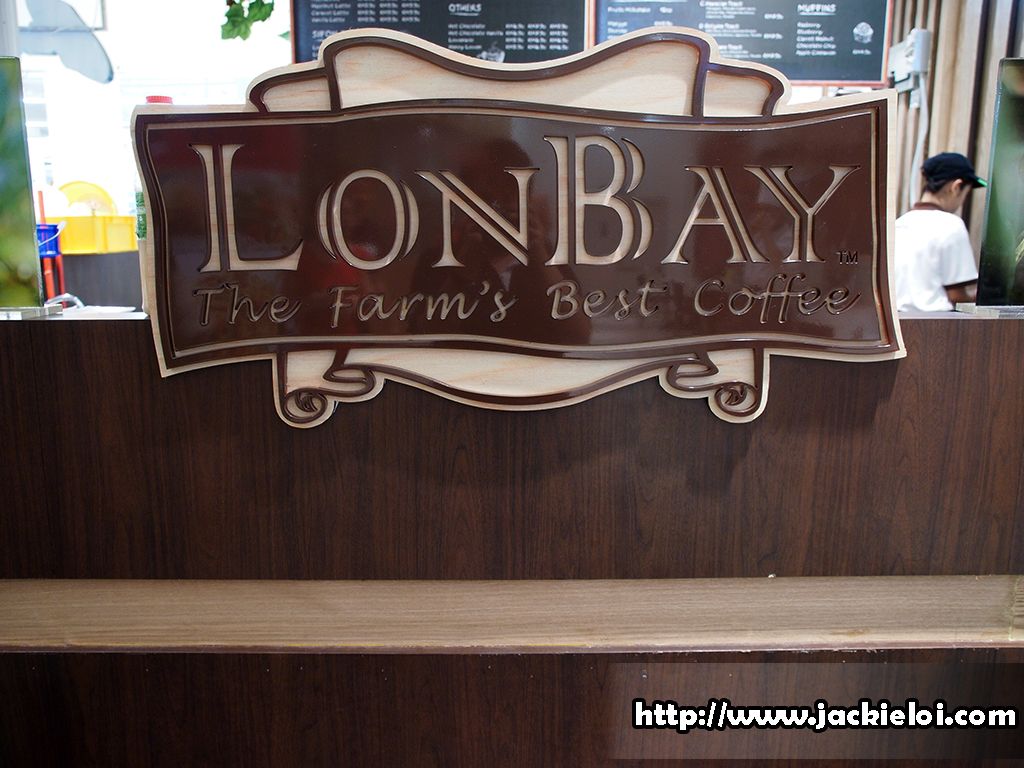 I am not true coffee lover. Beat me, instead of keeping me awake coffee actually make me have a good night sleep. Nevertheless, courtesy to Coco invites, I am given chance to test Lonbay, The Farm's Best Coffee that located at Paradigm Mall, outside Tesco.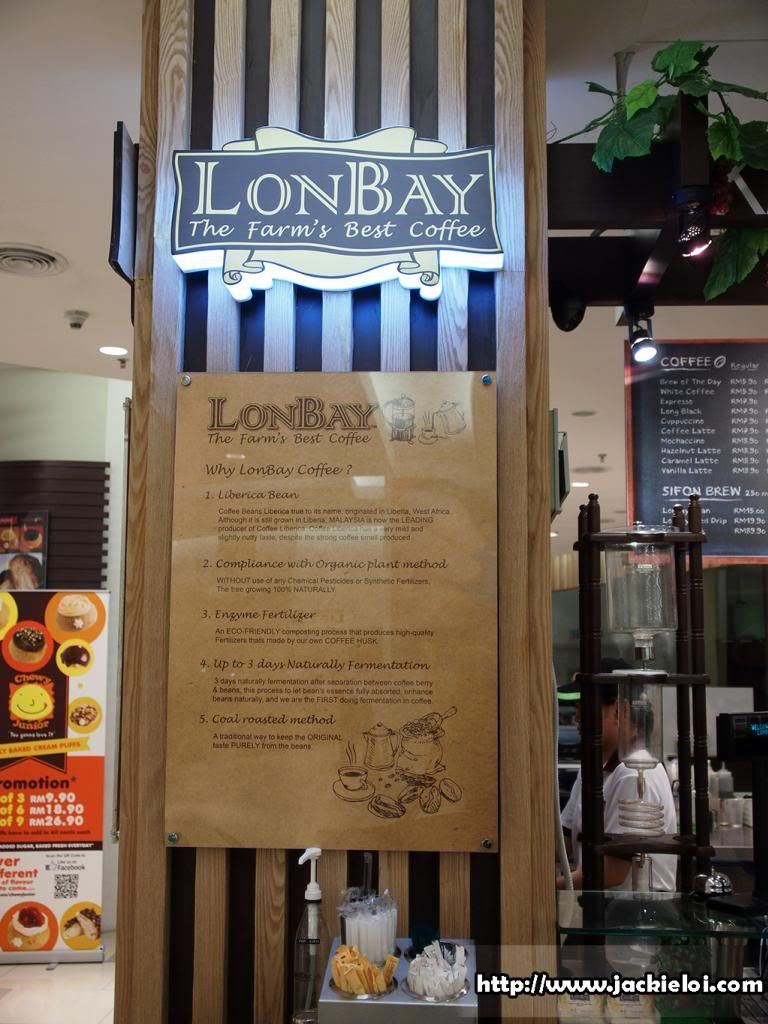 Click
here
to check out their full menu. The price is pretty standard but I do believe the served what they claimed - fresh and healthy.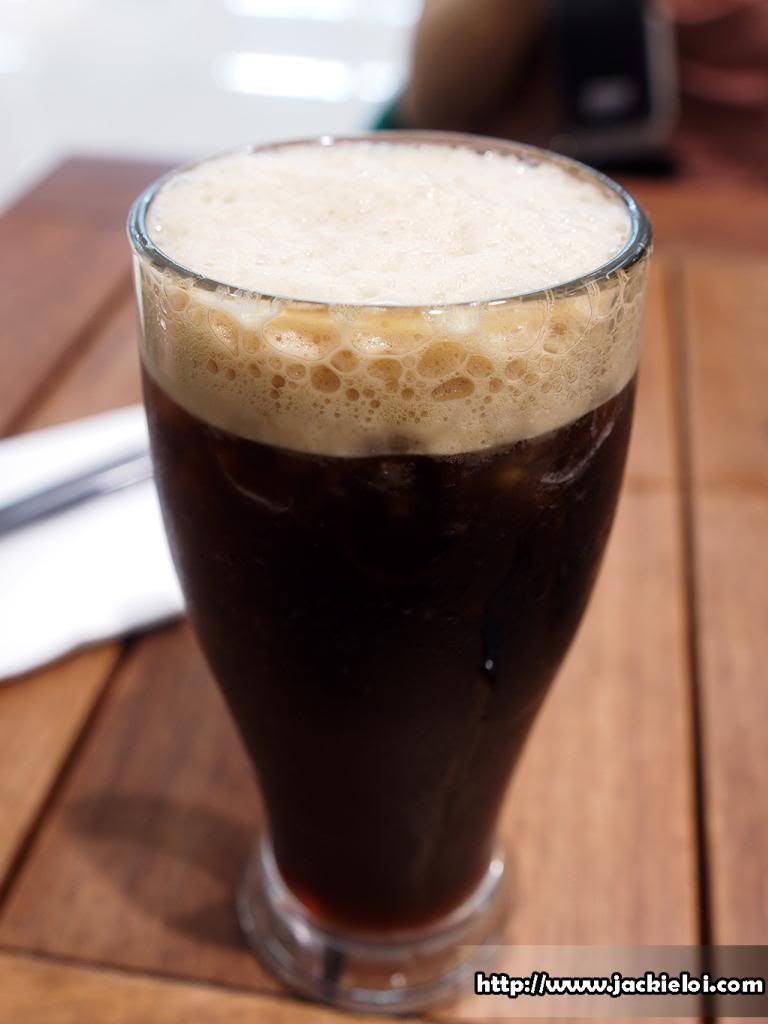 Get myself a Long Black coffee. The taste not as bitter as I expected and still maintain the coffee aroma and taste.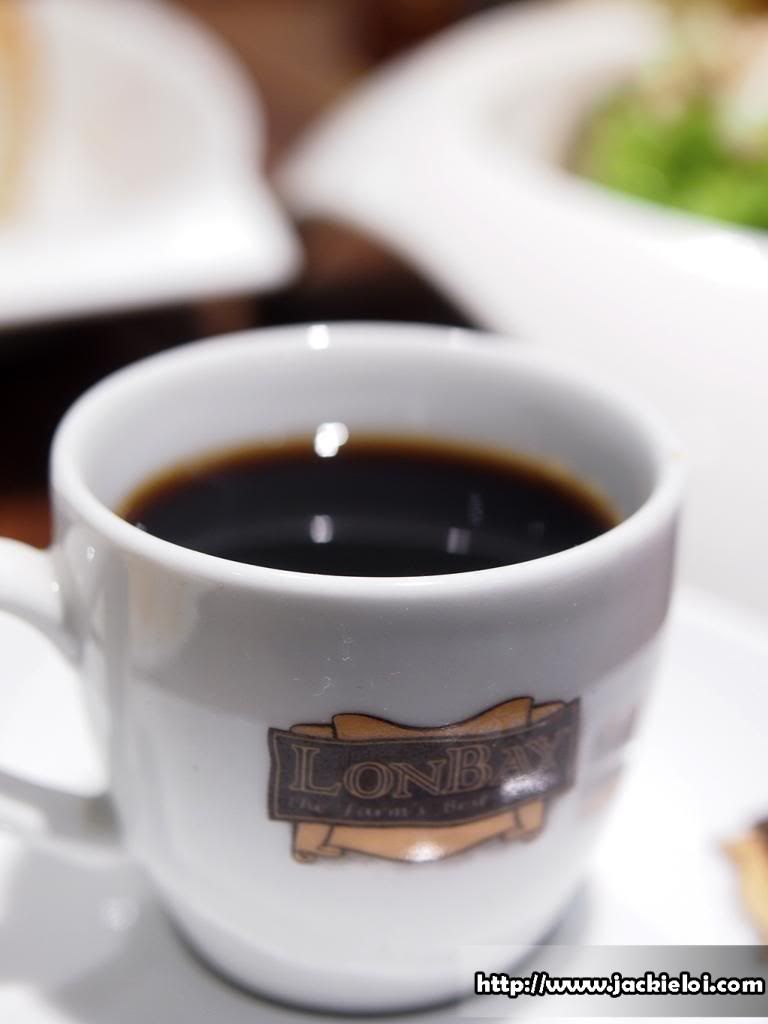 * Coffee Luwak RM89.90 (250ml) *
One of their best coffee is known as Coffee Luwak. What is Coffee Luwak? Well you can click
here
to see. They demonstrate to us the the way of preparing the coffee.
Honestly speaking Coffee Luwak actually taste very plain. Taste like Kopi-o-Kosong but don;t get fool by it. The bitter taste come later. It wasn't strong but it is very smooth to drink.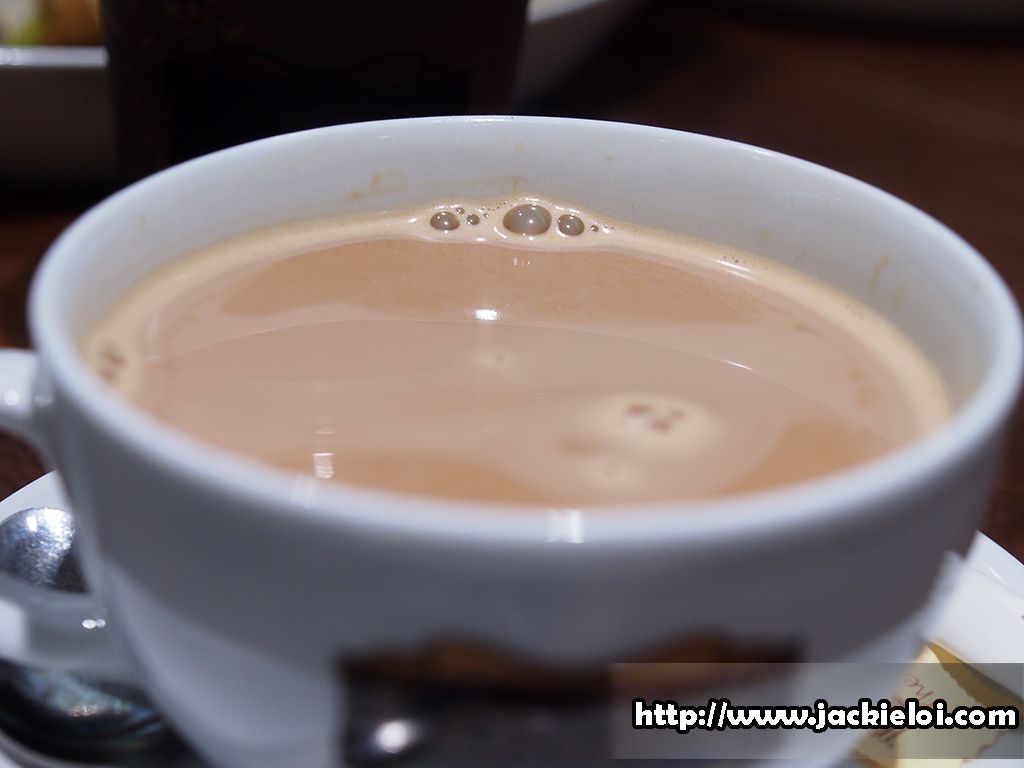 * Kung Fu Tea Tarik RM4.90 *
Kung-fu Teh Tarik is one of their signature drink as well. Well not that you can do Kung Fu after you drink it but it actually refreshing and able to keep you awake. They used qualities tea leaf on this drinks and the after taste is definitely difference from the usual you drink.
Next, we are given chance to tasted all the sandwiches from them. All are fresh and hand made by themselves.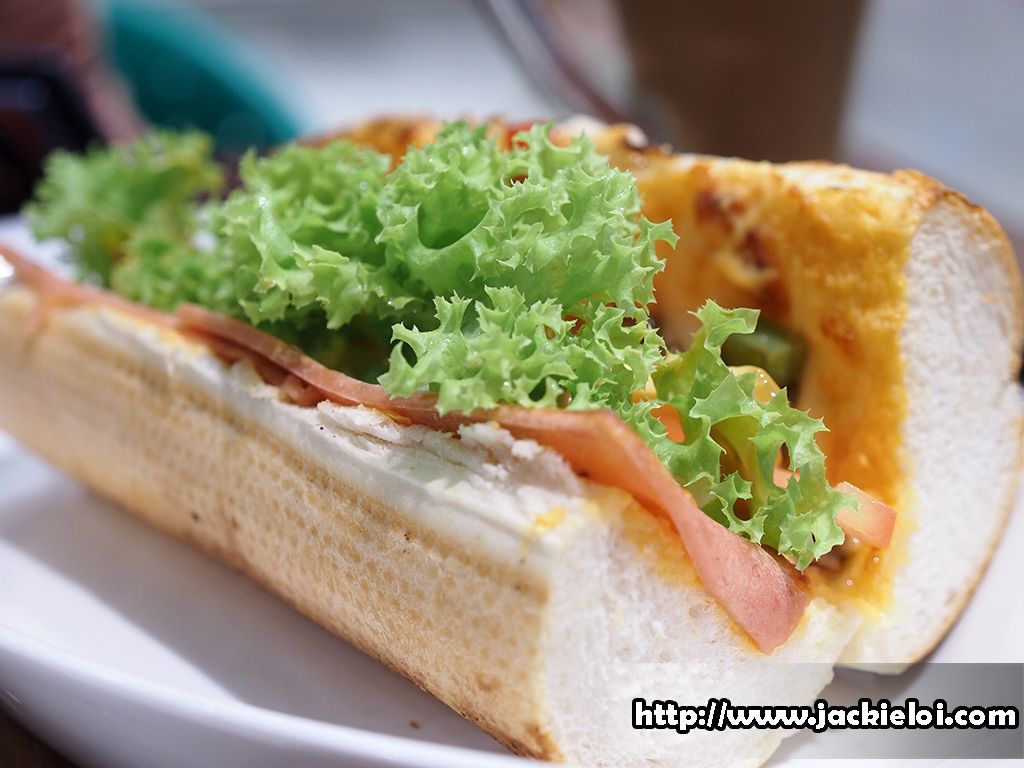 * Hawaii RM7.90 - Pineapple, Thousand Island sauce, Chicken Ham, Mozzarella Cheese, Capsicium, Tomato *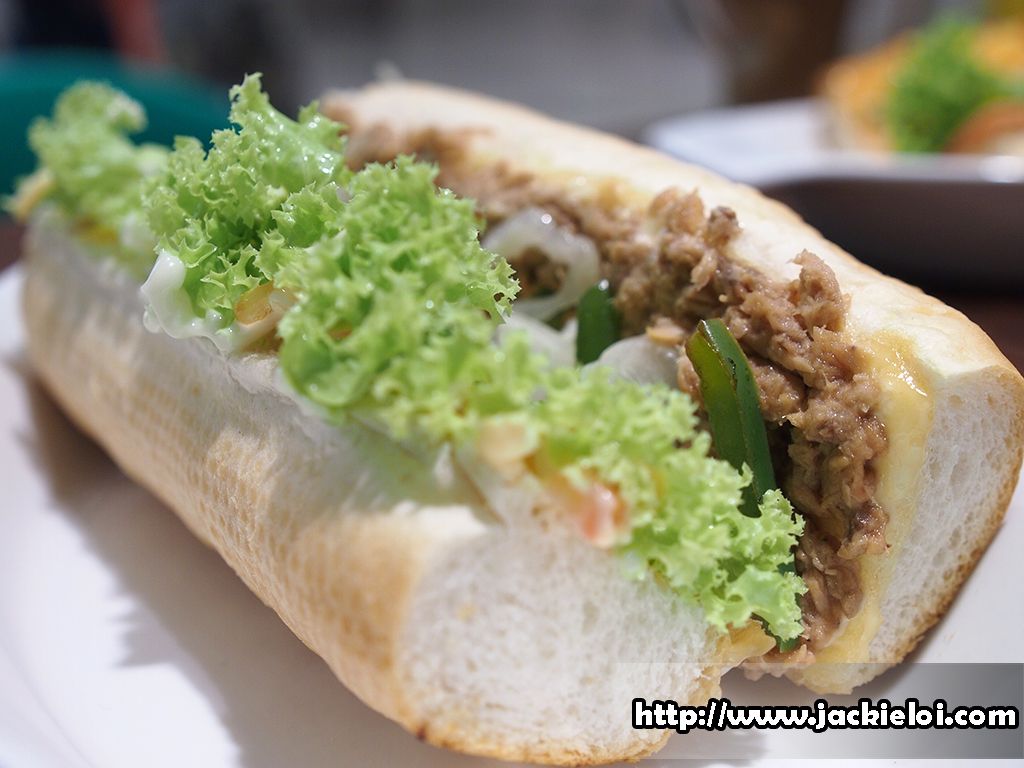 * Fishmo RM7.90 - Tuna, Mayonnaise sauce, Cheese sauce, Capsicium, Onion *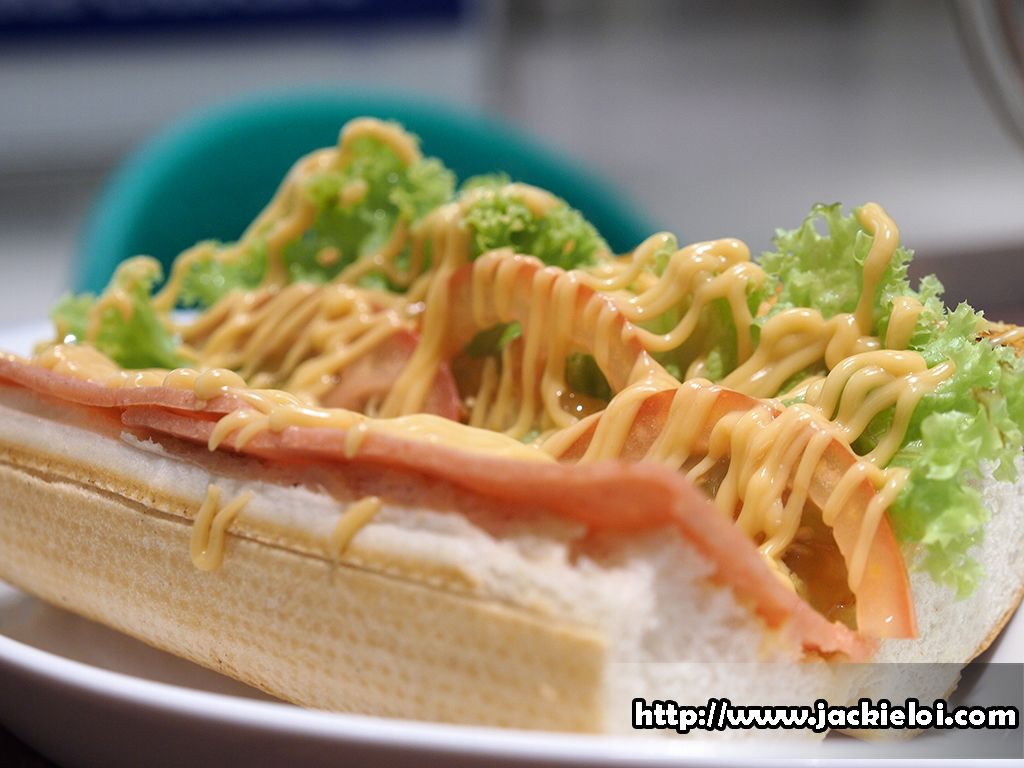 * Maxicano RM7.90 - Maxican sauce, Chicken Ham Mozzarella Cheese, Capsicium, Tomato *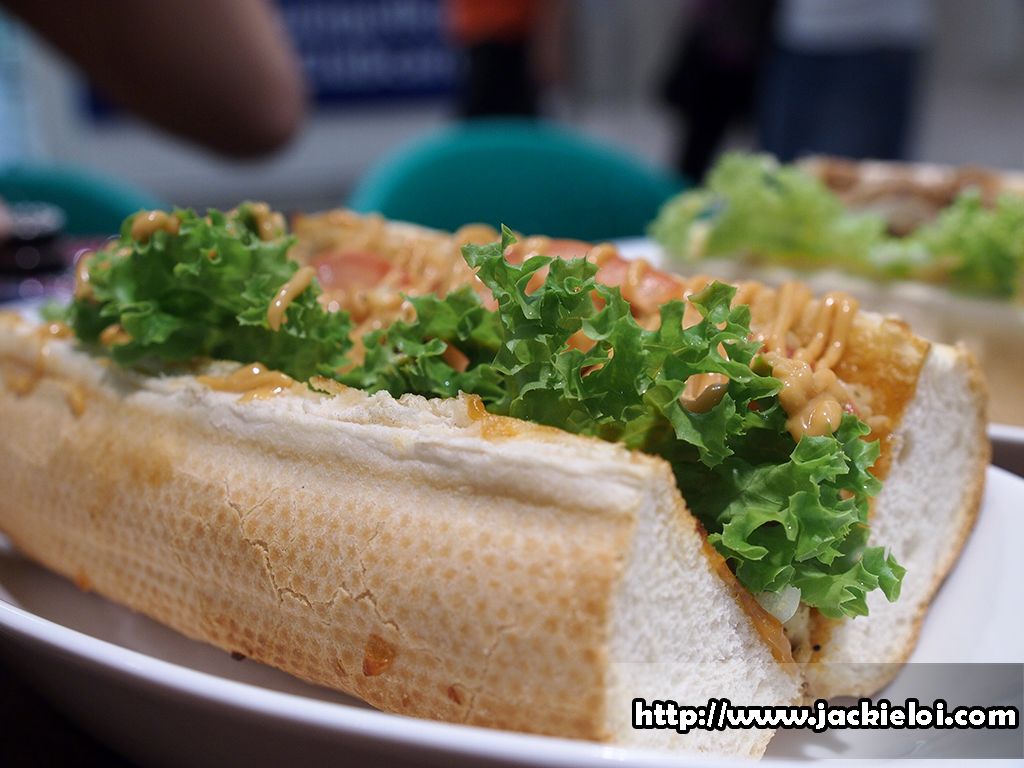 * Belgino RM7.90 - BBQ sauce, Diced Chicken Breast, Mozzarella Cheese, Capsicium, Tomato *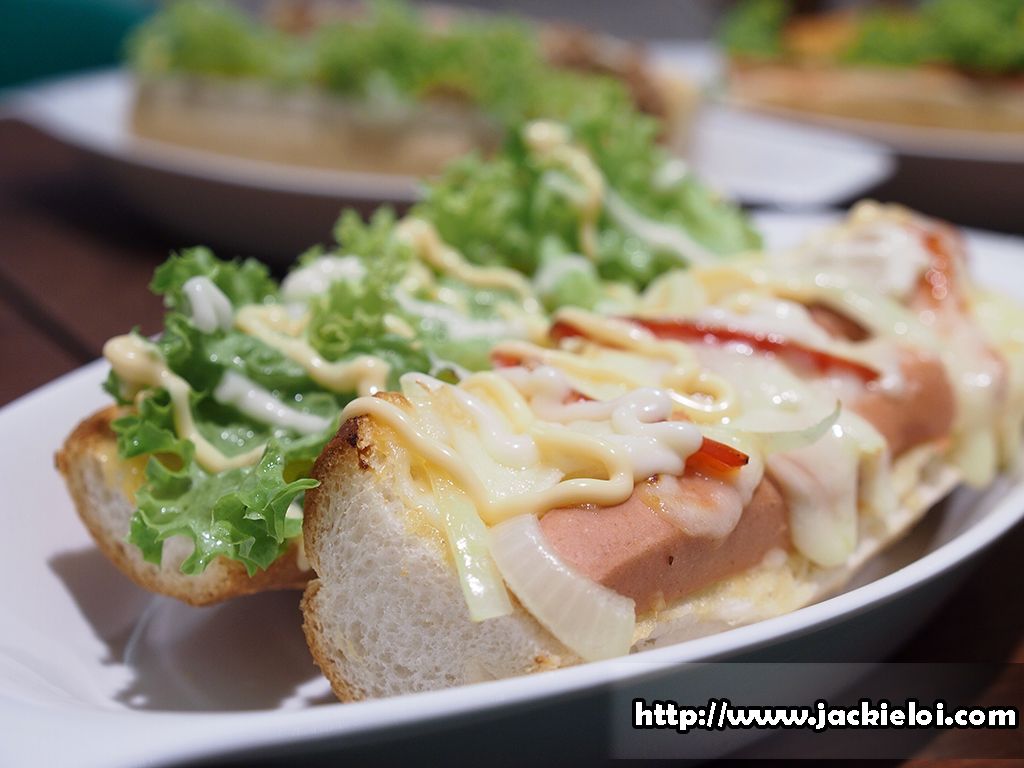 * Lartigo RM7.90 -Sausage, Cheese sauce, Mozzarella cheese, Capsicum *
Because the bread is home made by themself, it is recommended to eat it before leaving it long because it will get hard. Overall, all the sandwiches has pretty decent taste. Nothing to shout about.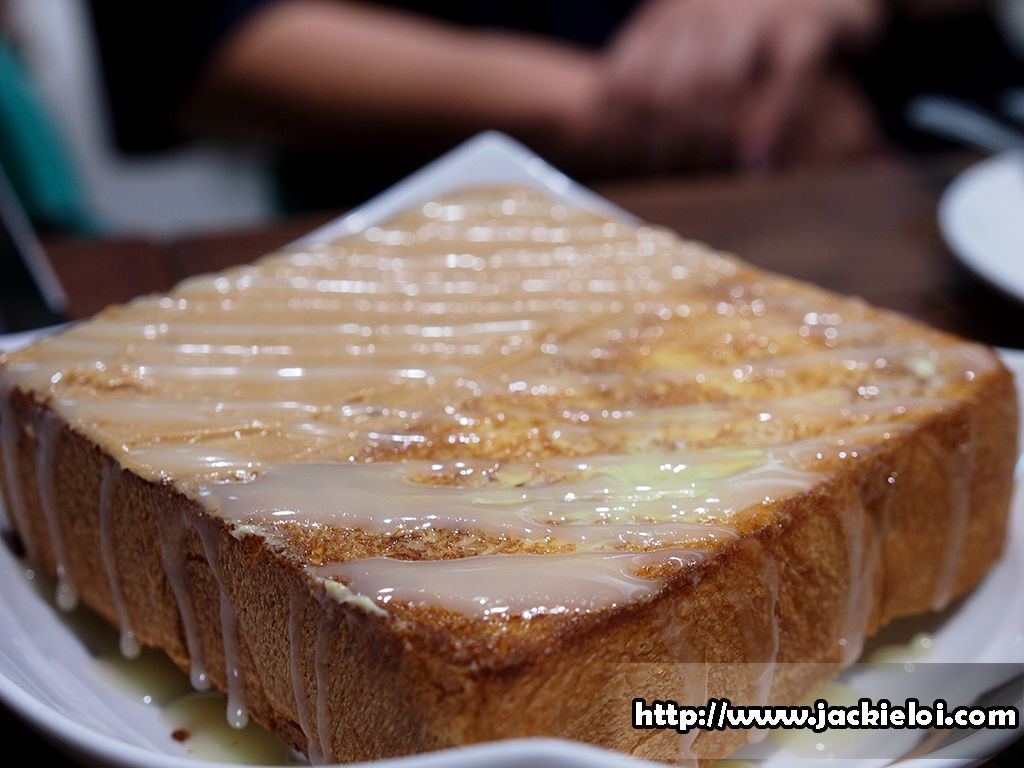 * Peanut and Butter Toast RM2.50 *
Peanut and butter toast just normal. Nothing to shout.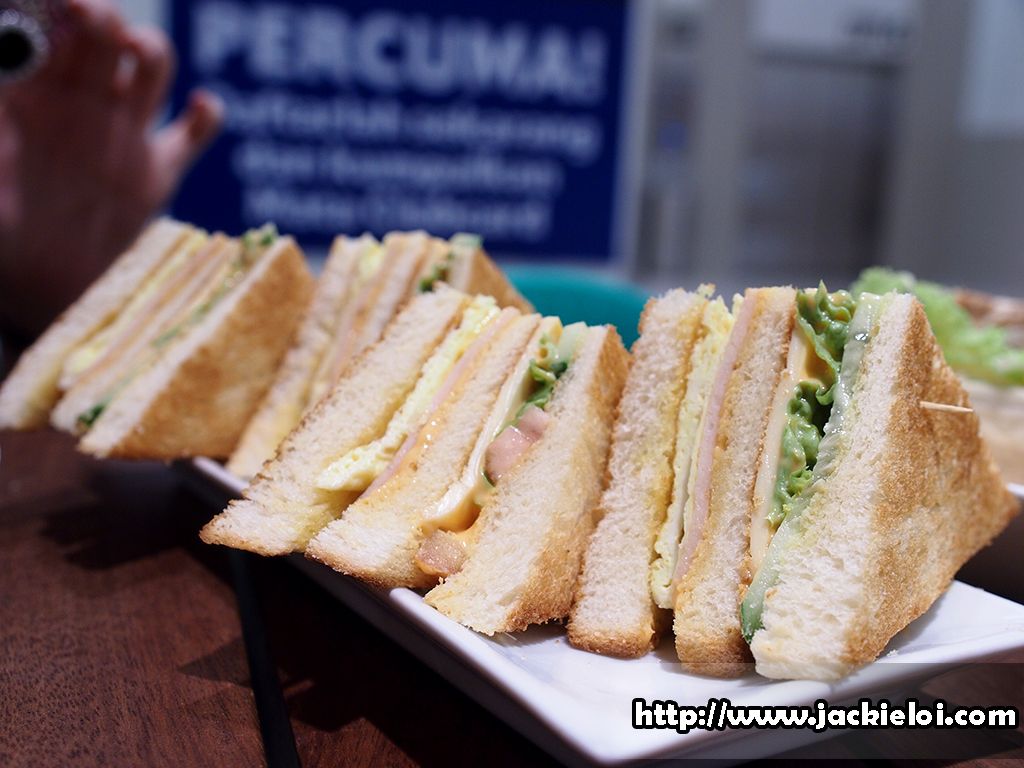 Club Sandwich is highly recommended. The bread, the sauce and the filling inside make an awesome combination and easy to bite despite it look kinda thick. I wouldn't mind have it all for myself.
* Green Sauce Spaghetti RM13.90 *
Green Sauce Spaghetti seem too dry and not so oily. The green sauce is made from pesto. According to Lonbay, they are trying to promote healthy food thus it explained why it is so dry. I found it just alright for me.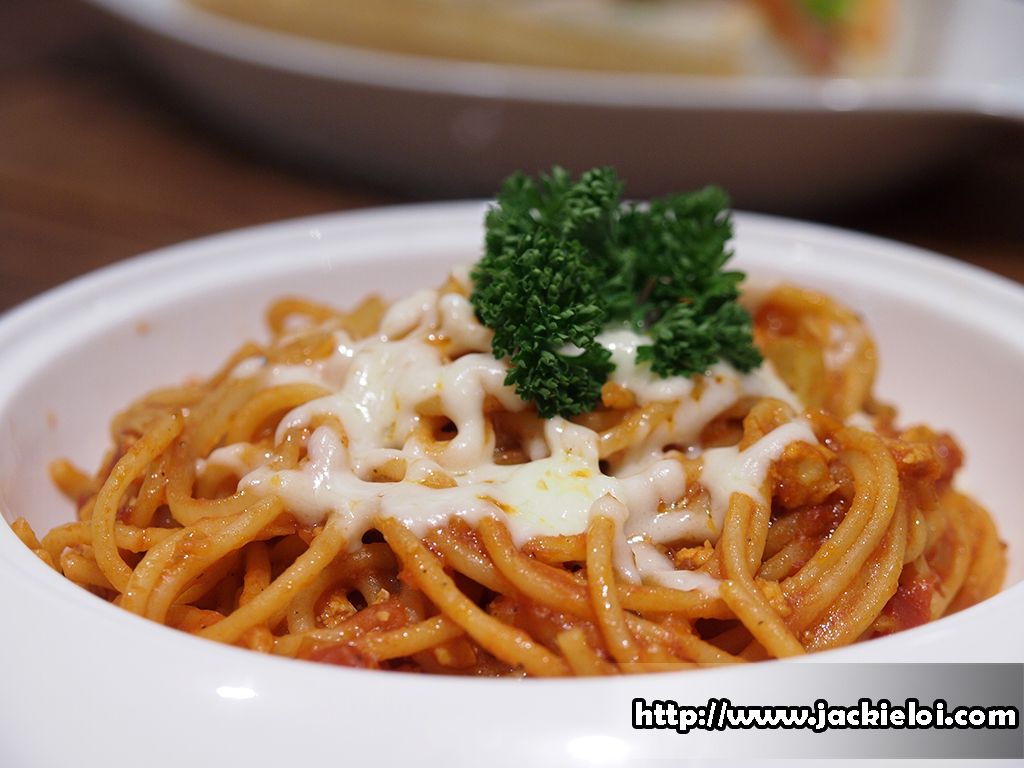 * Bolognese Chicken Mince RM13.90 *
Bolognese Chicken Mince not so oily as well. Taste just nice for me. Nothing to shout about it.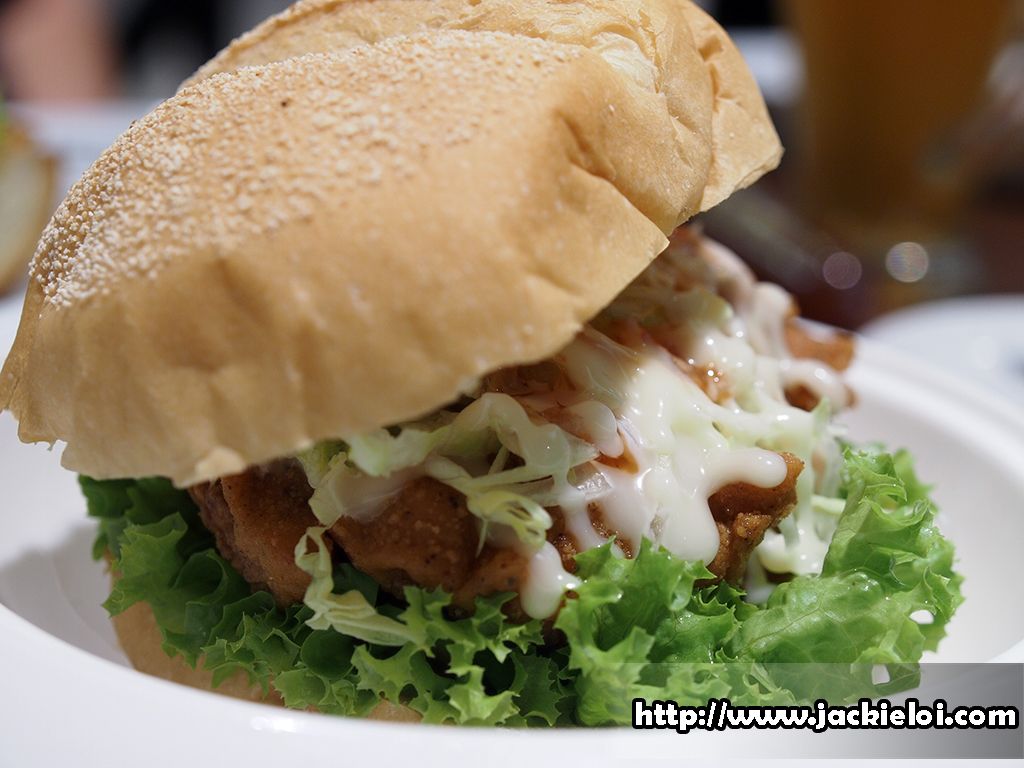 Taj Burger has a soft bun on top of it. Really soft until you can actually tear it with small amount of energy. The chicken is meat instead of patty itself. The chicken not exactly very crispy but it is still nice. Probably one of my favourite food in Lonbay.
* Classic Cheese RM7.90 *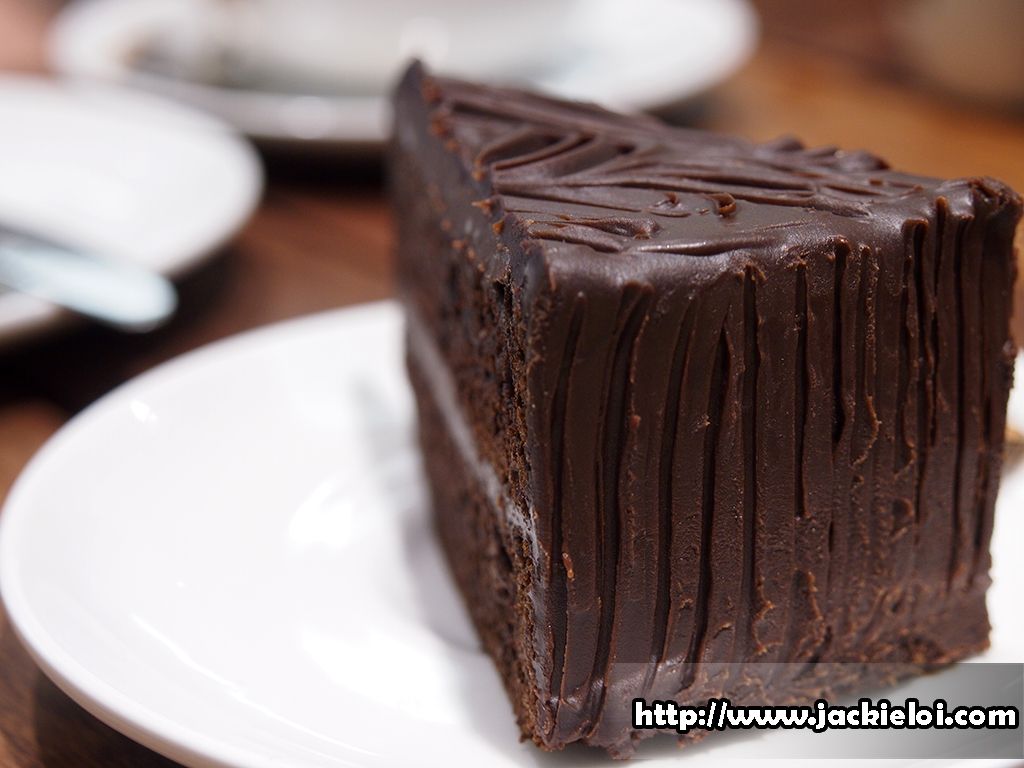 * Chocolate Cake RM7.90 *
They do serve awesome cake too! Too bad I am just given chance to try their Classic Cheese and American Chocolate Cake only. The taste is comparable with the competitor.
Overall, Lonbay is one of the great potential coffee shop that promote healthy foods. It is rare to see this kind of shop and I hope they could branch out more outlet in coming future. I definitely will come back again for their coffee and Taj Burger!