Breakfast! If you guys check out my
Instagram
, I bet all of you know I always have heavy breakfast on every morning. It is one of the meal that I couldn't afford to miss it. As people always said, "Great Mornings Start with a Great Breakfast".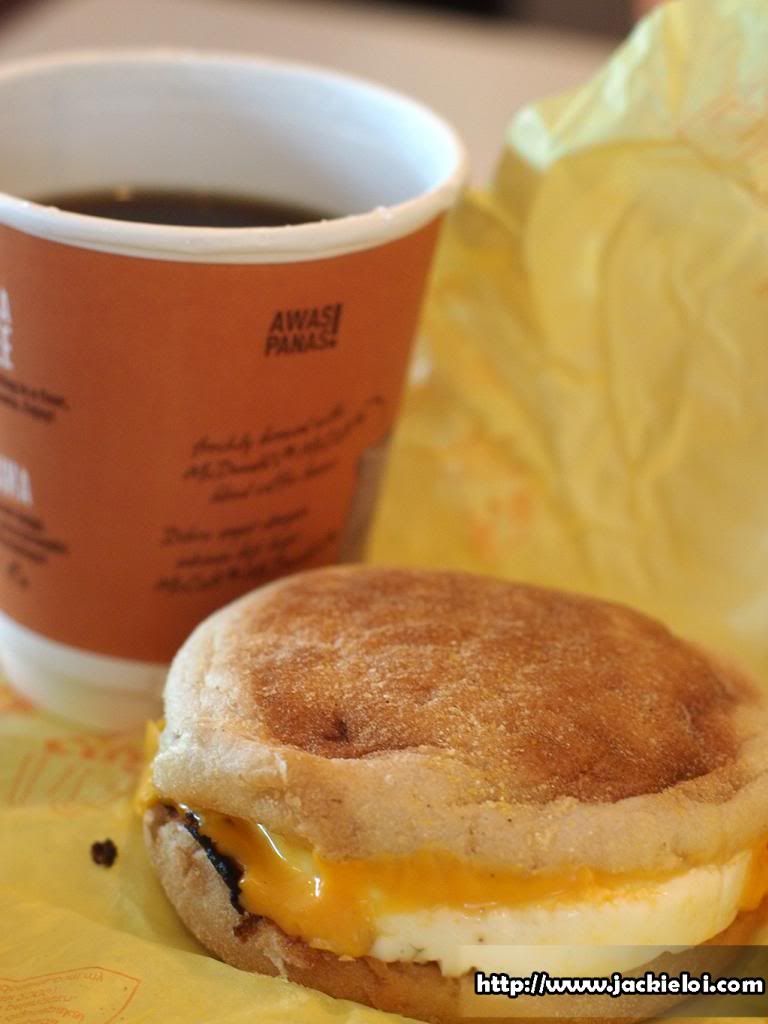 Of course, one of my favourite place to had breakfast is none other than Mc Donald's with their awesome coffee and hash brown as well. The Egg McMuffins definitely my favourite!
The McDonald's Egg McMuffin is made with farm fresh egg and high quality golden cheese with a slice of chicken roll in a freshly toasted English muffin.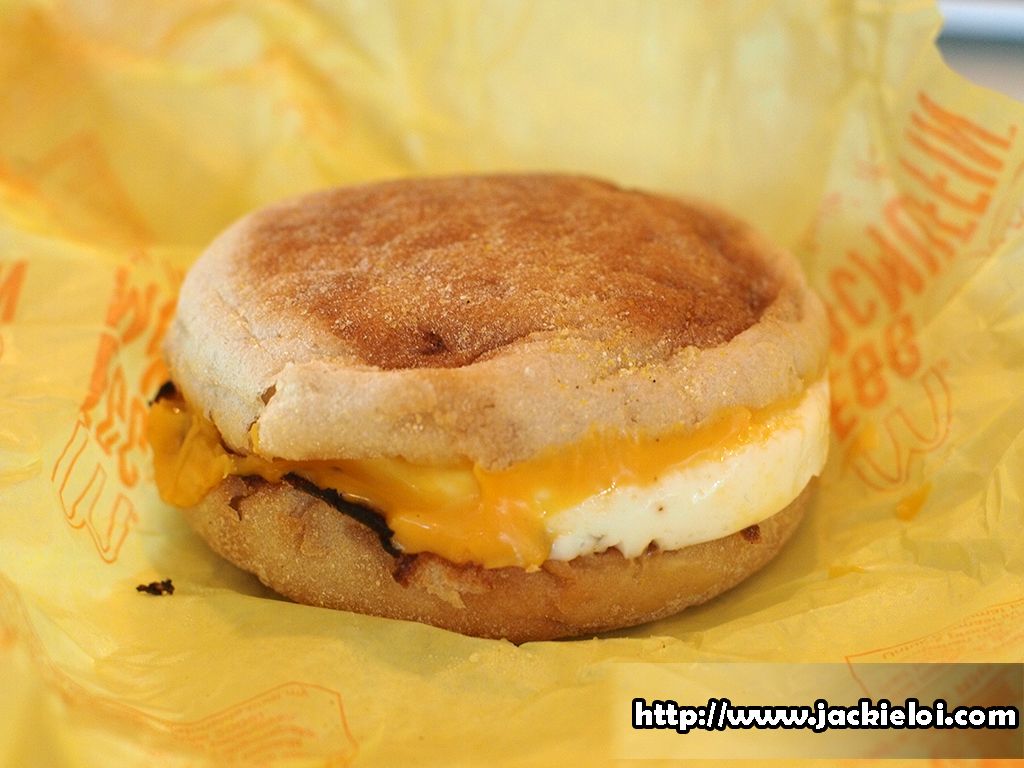 Here are some few important thing you should know about breakfast.
Of course, Mc Donald do understand the importance of breakfast. Thus, on 19 November 2012 is designated as McDonald's Breakfast Day!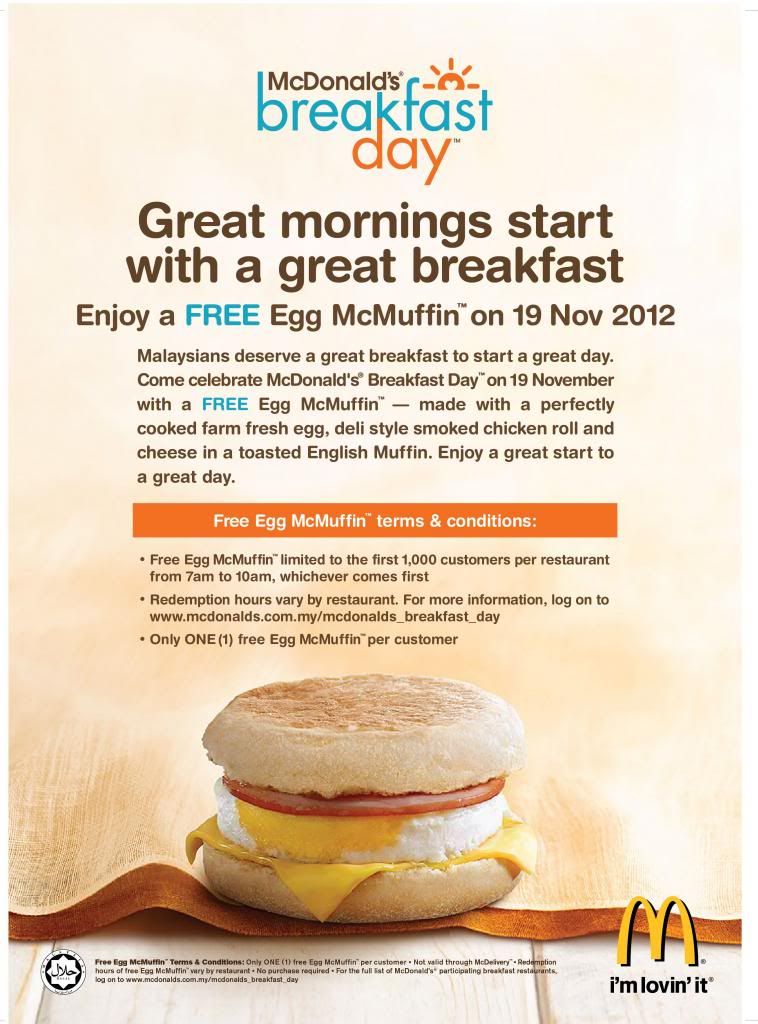 What is it all about? McDonald's will be serving free Egg McMuffins to the first 1000 customers at all McDonald's Breakfast Restaurants, including Genting & airport stores from 7 am until 10 am on 10 November 2012 only.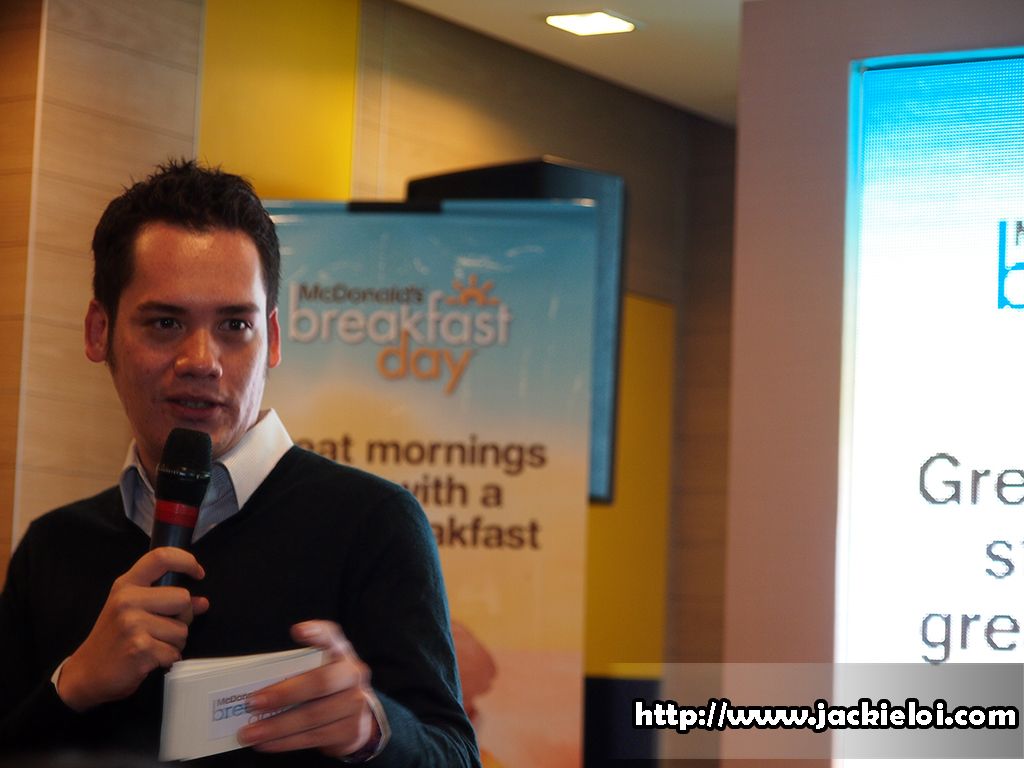 * Emcee of the day at media launch *
To get yourself the free Egg McMuffins, just be the first 1000 customer and no purchases or coupons are necessary to redeem your free Egg McMuffin. Of course, this offer is limited to one (1) Egg McMuffin per customer per visit. Good news is, this also valid for take-away and drive-thru purchases. McDelivery service is not included.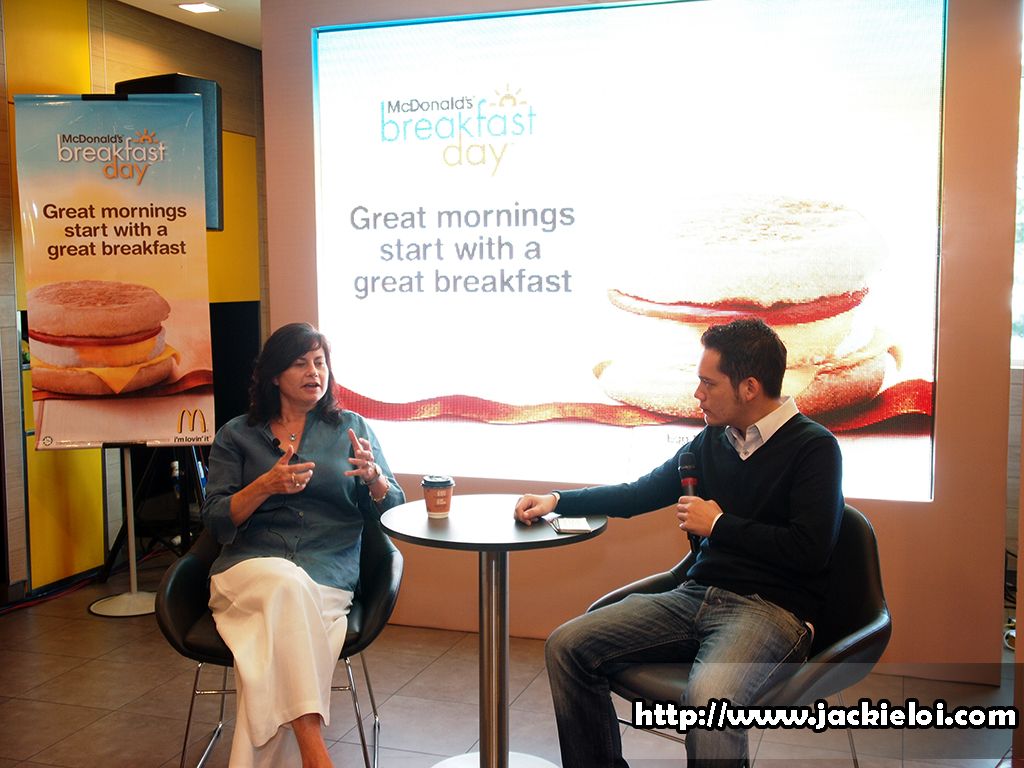 * Sarah Casanova, Managing Director of Mc Donald's Malaysia and Regional Manager of Mc Donald's Malaysia & Singapore during the Q&A session *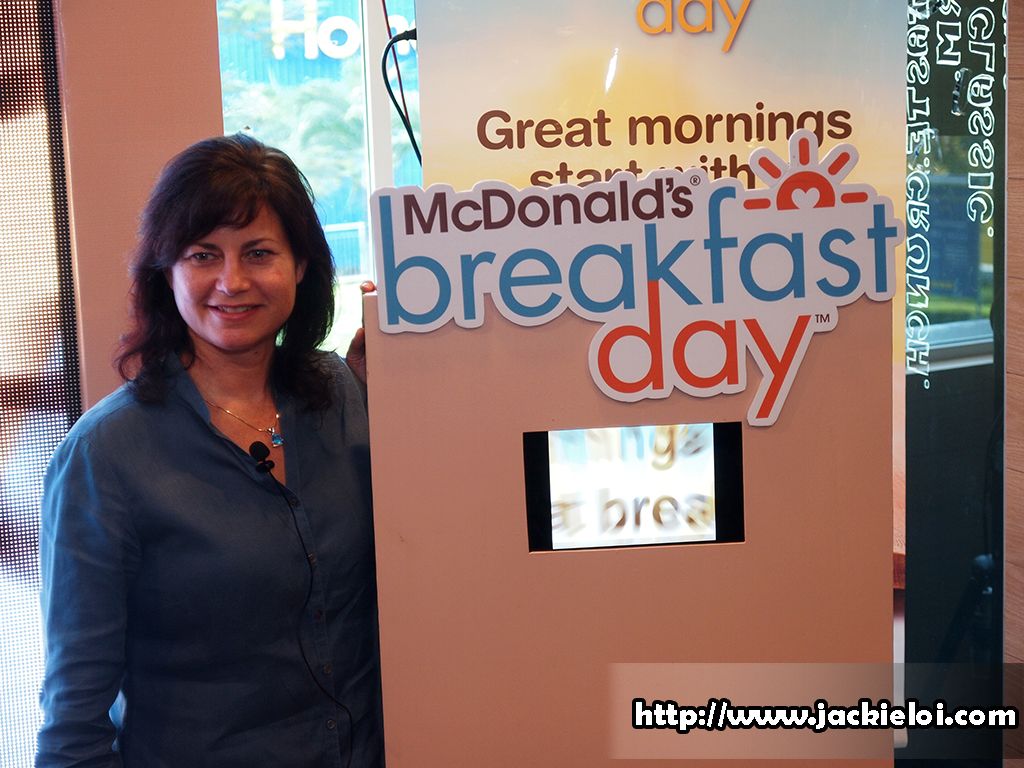 * The countdown timer for McDonald's Breakfast Day *
Come show your support for the McDonald's Breakfast movement and have a great start to a great morning! For more info, visit
http://www.mcdonalds.com.my
for a comprehensive list of McDonald's Breakfast Restaurants.