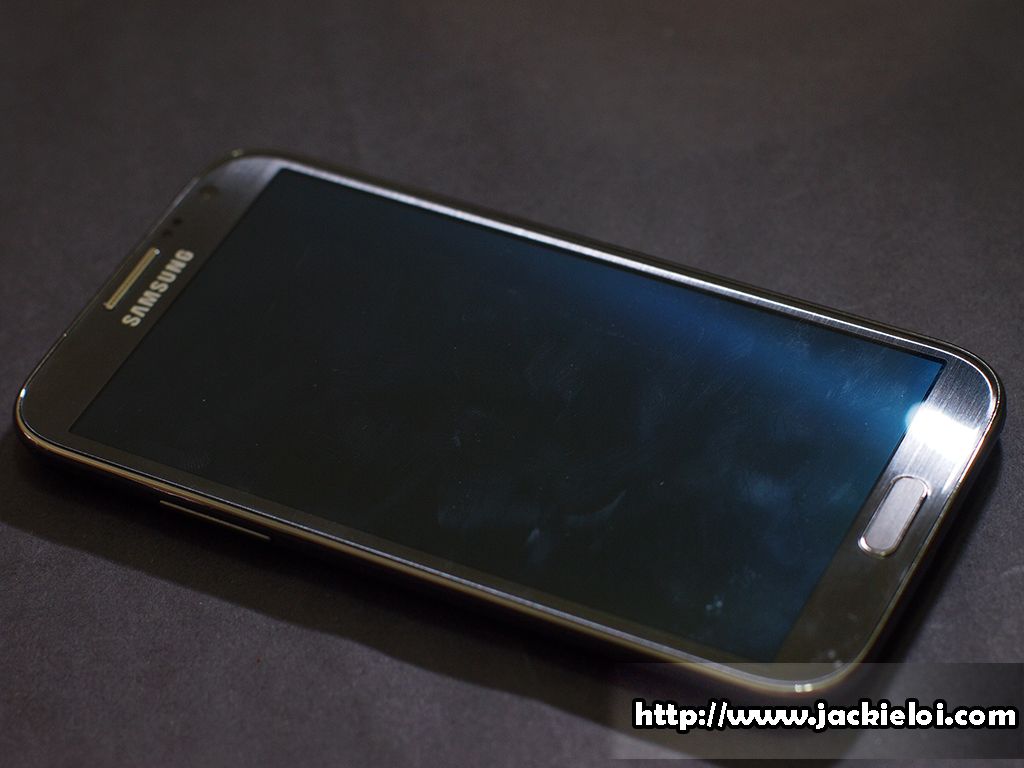 It is no strange to everyone now to back to old time - big size phone. Samsung Galaxy Note series aiming to be Phablet device packed with huge screen officially released new successor, know as Samsung Galaxy Note II. Of course beside being big size in screen, the Stylus or known as S Pen is add on point for this Phablet.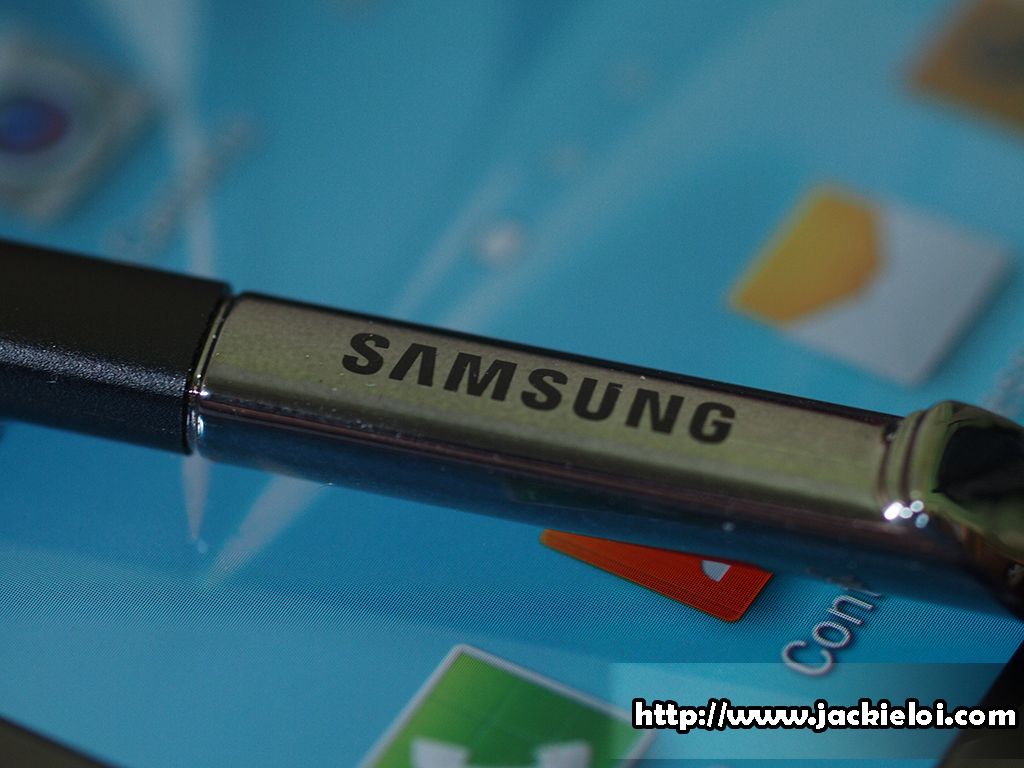 I am lucky enough to get a review set from Nuffnang and Samsung. I will separate few parts of the review so that I could stress it out some important point and my own opinion on the Samsung Galaxy Note II.
Let's start with the specification. Samsung Galaxy Note II is packed with 5.5 inch display with Super AMOLED screen and 720 x 1280 pixel. It running the Samsung latest quad core processor - 1.6 GHz quad-core Cortex-A9 CPU (Exynos 4412 Quad chipset), Mali-400MP GPU and 2GB of RAM for smooth multitask sailing. It come with variant storage size which are 16/32/64GB internal storage with expandable microSD slot.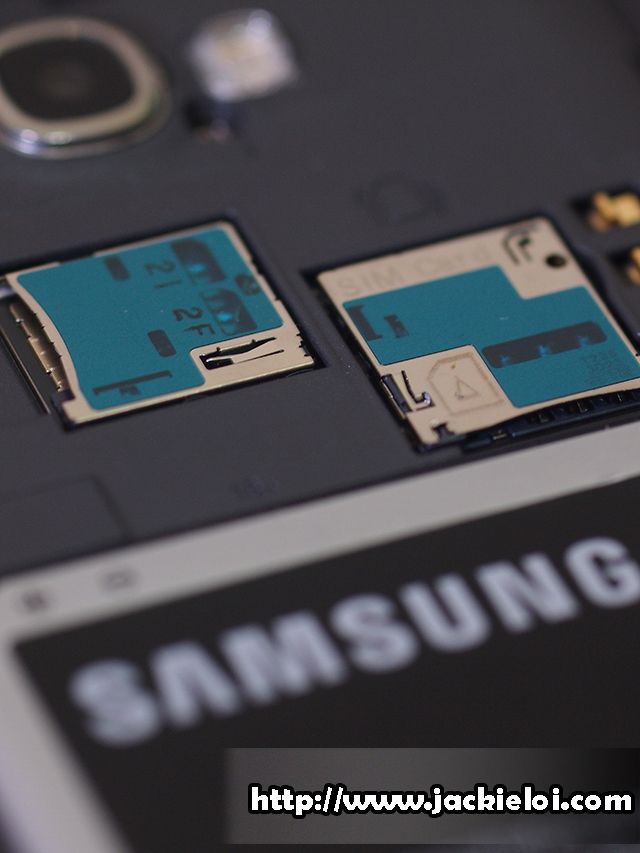 Of coz on the back it has same 8 MP camera unit with Samsung Galaxy S III. So we are expecting the same image processing and quality. Front facing camera is 1.9MP. Samsung slapped a huge battery on the Note II, which is 3100 mAh and still manage to maintain the slim profile, 9.4mm. Well, not the best. Really because Motorola DROID RAZR MAXX HD has 3300 mAh with 9.3mm thickness.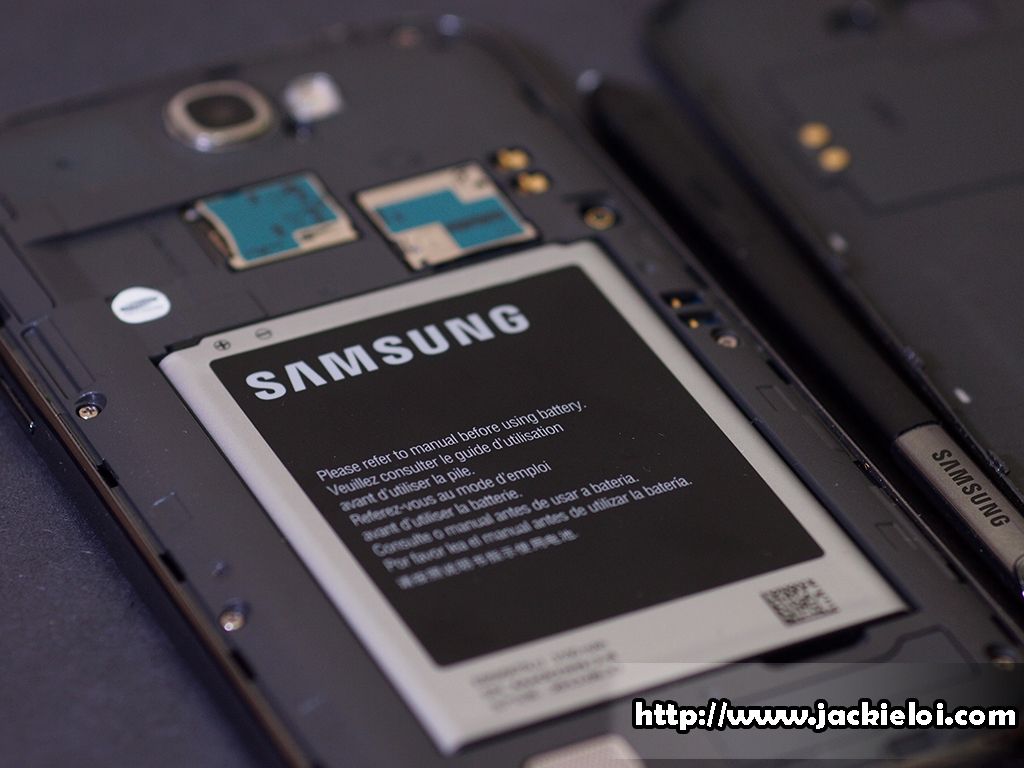 Other than that, Samsung Galaxy Note II come with removable battery on the back. It also used micro Sim like most of the smart phones now days. Not to mention it has built in NFC which allowed Android Beam and S Beam.
Overall, I felt that Samsung Galaxy Note II is too big for my palm. I do mentioned before I already dislike the size on
Samsung Galaxy S III
. My small palm just perfect to fit in 3.5-4.3 inch smart phone. Here some comparison of size with my current Asus Padfone.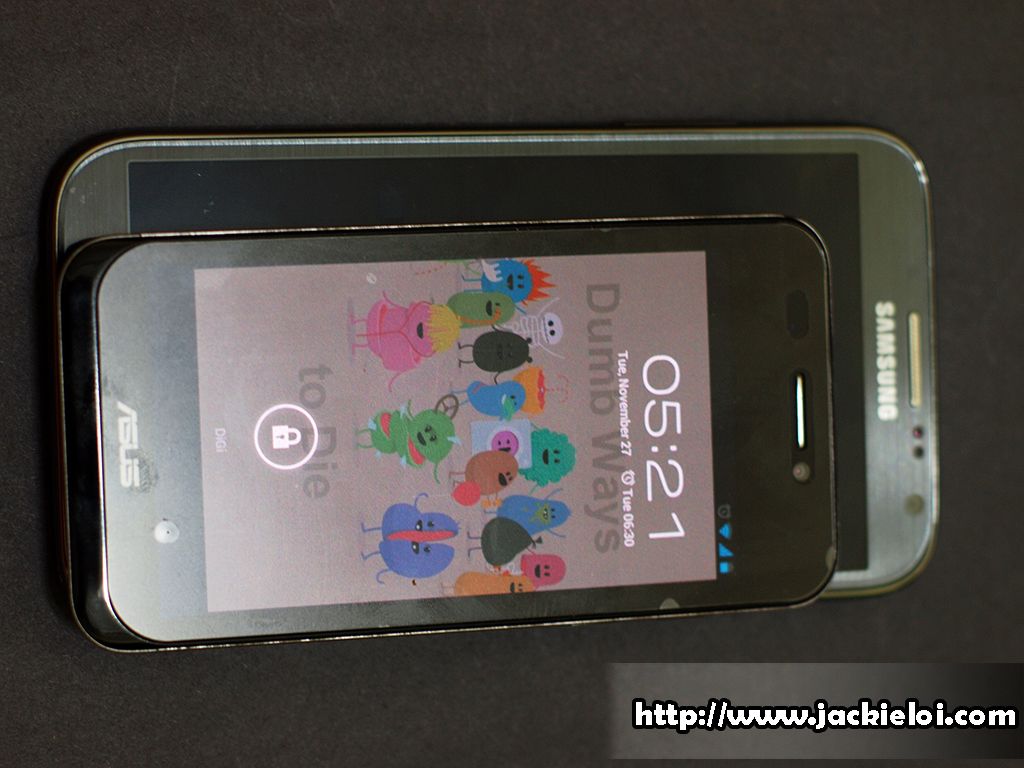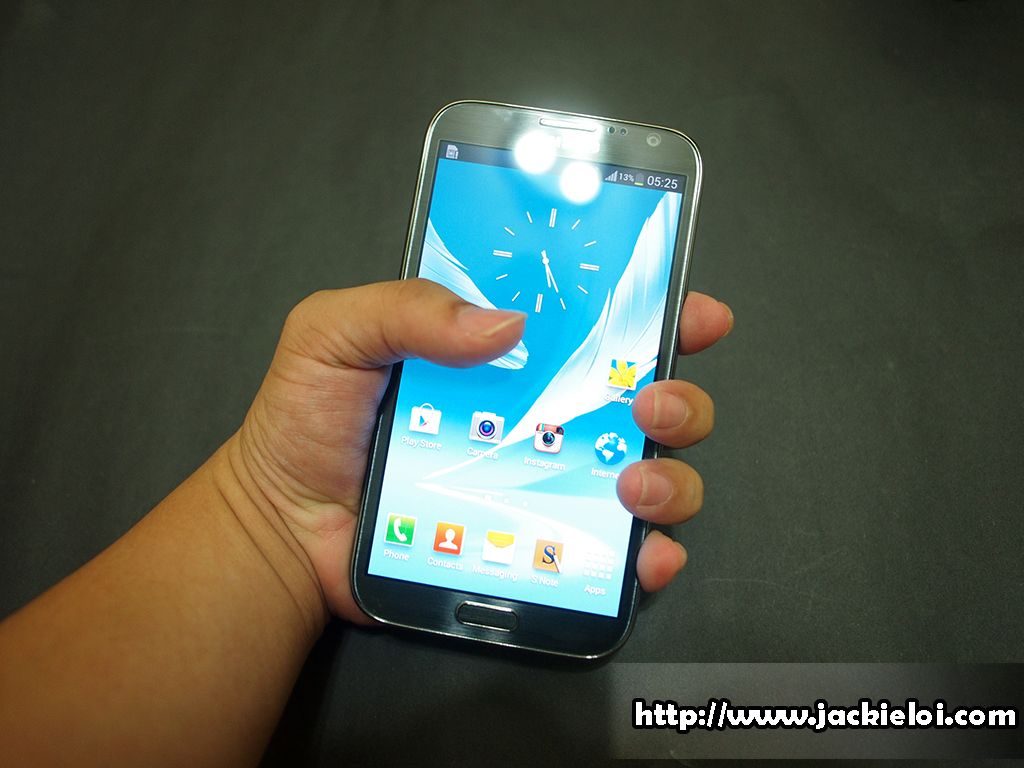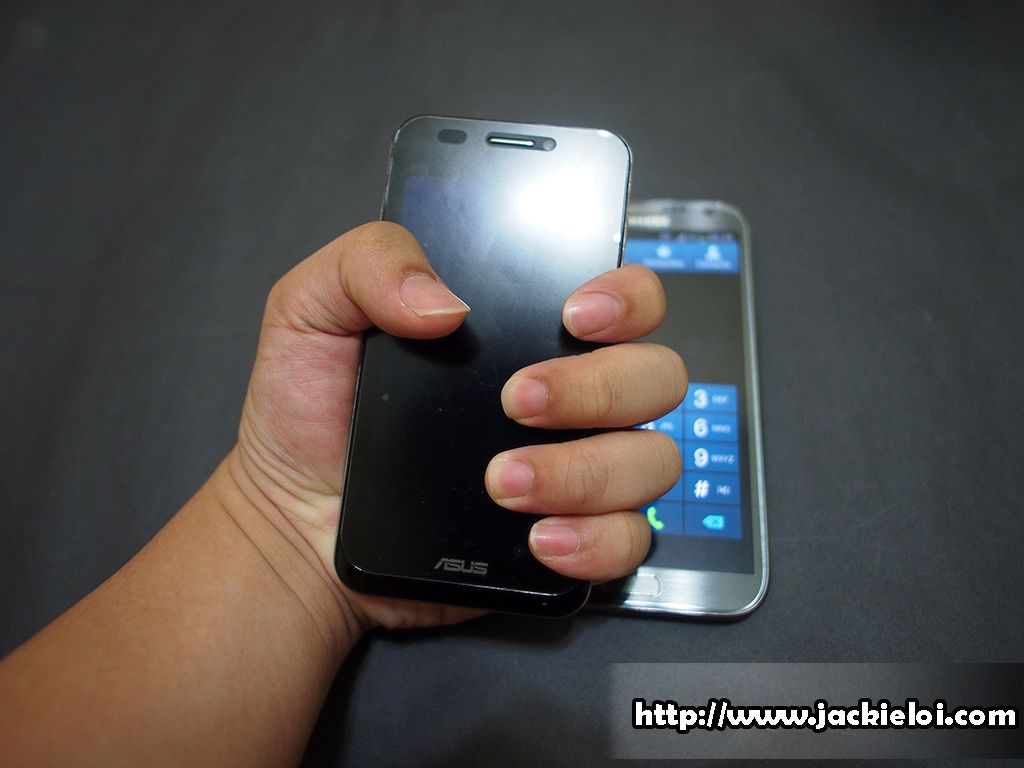 The difference position of BACK and OPTION button pretty frustrated as well.
Another thing I dislike was the back casing. Well it just make the phone easily get scratches and also finger print magnet. I will appreciated the nice metal brush texture if only the plastic layer is removed.
Alright that's all my first impression on Samsung Galaxy Note II. I am not touching on the software part yet which I gonna cover it on the next review. Here some bonus images comparison between Samsung Galaxy Note and Note II.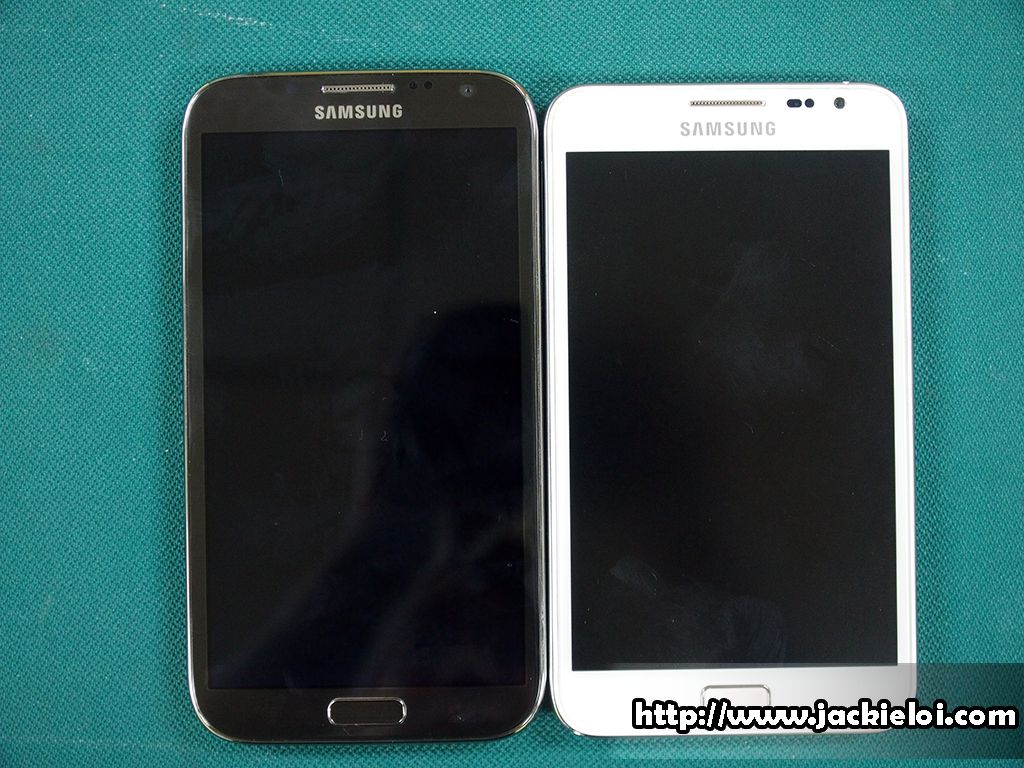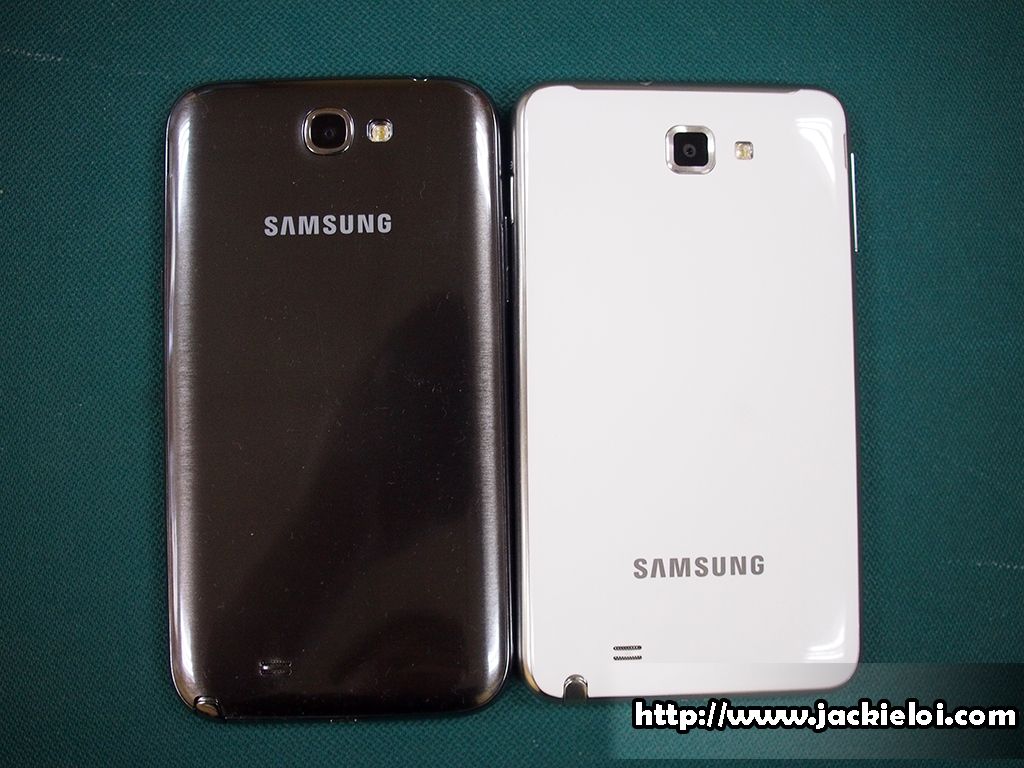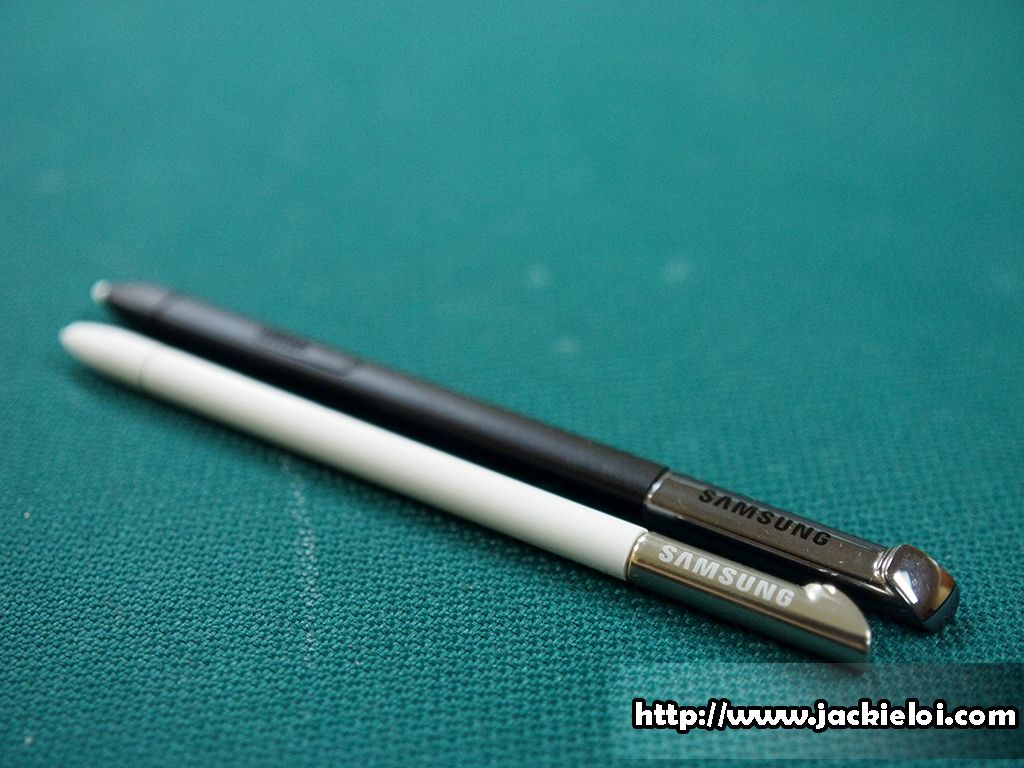 Do check out my first
hands on
video k?
For those Samsung Galaxy Note II user, tell me do you like your current phone? ;)