Yuna fans rejoice! As the ambassador of Samsung galaxy Note II, Samsung and Yuna will now begin a journey to bringing everything special about Malaysia to life in GALAXY Wonderland! GALAXY Wonderland is a musical voyage and celebrates Malaysia's identity through its culture, places, and art.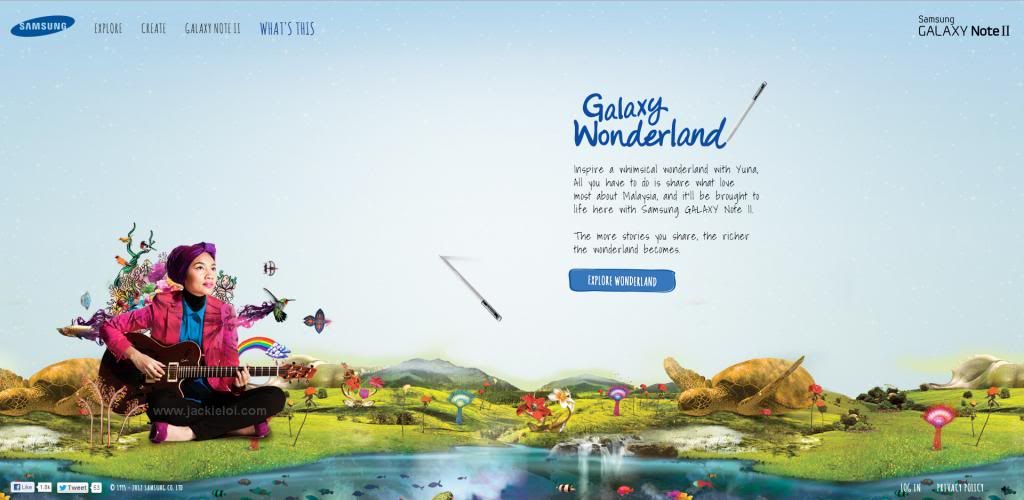 "We are very excited to collaborate with Yuna once again. She is a unique artist who embodies the unique and inspirational stories we wanted to showcase on GALAXY Wonderland. Samsung is committed to provide people with enriching experiences, and creating this beautiful collection of inspiring personal stories with everyday Malaysians is yet another avenue for us to do so," said Vincent Chong, Head of Mobile Phone Division at Samsung Malaysia Electronics.
So how do we do it? Just logon the GALAXY Wonderland online portal,you will able to share and submit your story there and Yuna will use these personal accounts to find her own creative spark to write a new song! Isn't it cool? Imagine your story become a song ;)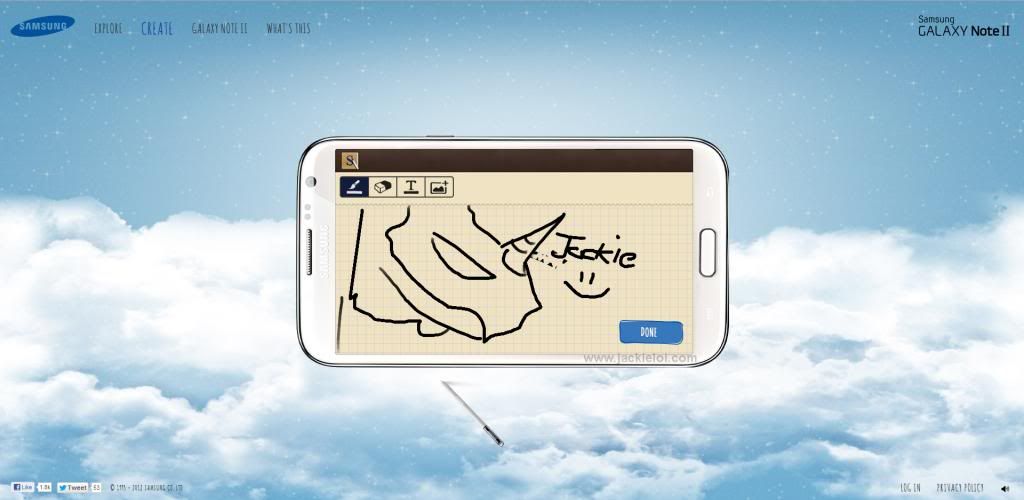 Of course, with all the creative illustration and idea from you all will be inside Yuna's new song music video which solely produced by GALAXY Note II. Astro Ria will also featuring Yuna's journey on GALAXY Wonderland where she explores the stories submitted by Malaysians in finding inspiration for her song.
Recently, the Sparkle music video (A music video created with the Samsung GALAXY Note during the first collaboration between Samsung and Yuna) won the Best Music Video award on Anugerah Industri Musik (AIM), Malaysia's premier music award-giving ceremony.
"This creative collaboration with Samsung is special, and it made winning the AIM award possible! I'm very happy to be on board for the next project, and I can't wait to see the GALAXY Wonderland space brought to life by everyday Malaysians", said Yuna.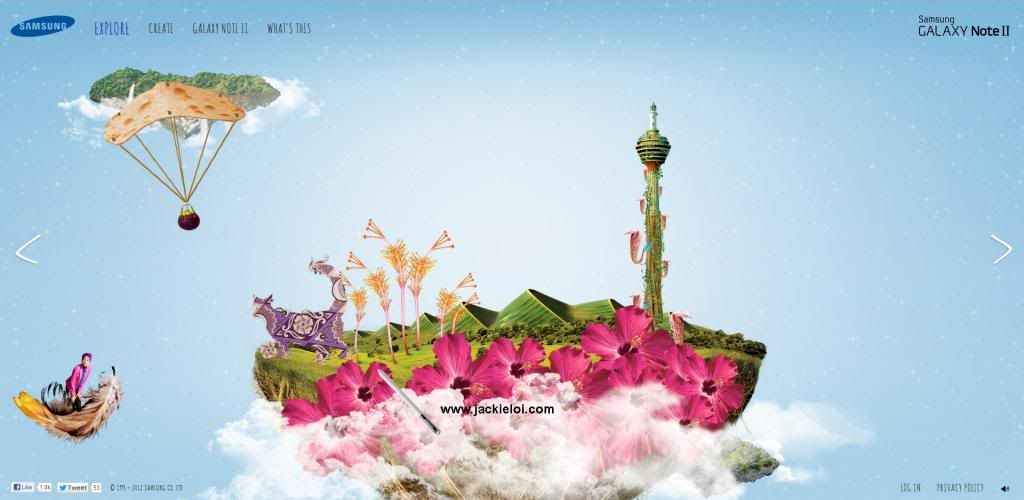 For more information on GALAXY Wonderland and the new Samsung GALAXY Note II, visit GALAXY Wonderland's portal,
galaxywonderland.my
or visit Samsung Mobile Malaysia Facebook page at
https://www.facebook.com/samsungmobilemalaysia
.