What if I tell you, you finally can had delivery service for Thai food! My friend, Chutipond decided to started up her very first delivery service on Thai food. Here are the list of the menu available at the moment.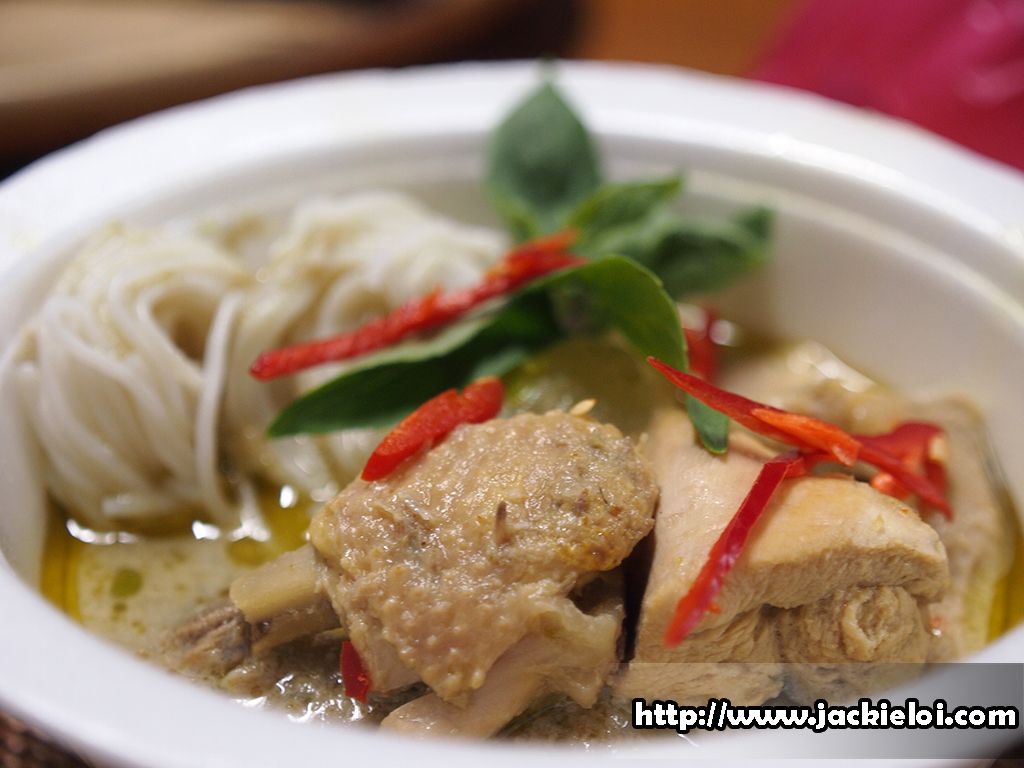 * Thai Green Curry Noddle RM 5 *
Thai Green Curry Noodle used the authentic Thai noodles called "Sen Kanom Jeen". It is served with green curry and consists of small cubes of boneless chicken thigh. The curry is not exactly spicy but according to Chutipond she will increase the spiciness. Overall, it is nice and I can feel it is authentic Thai taste in the bowl of noodle.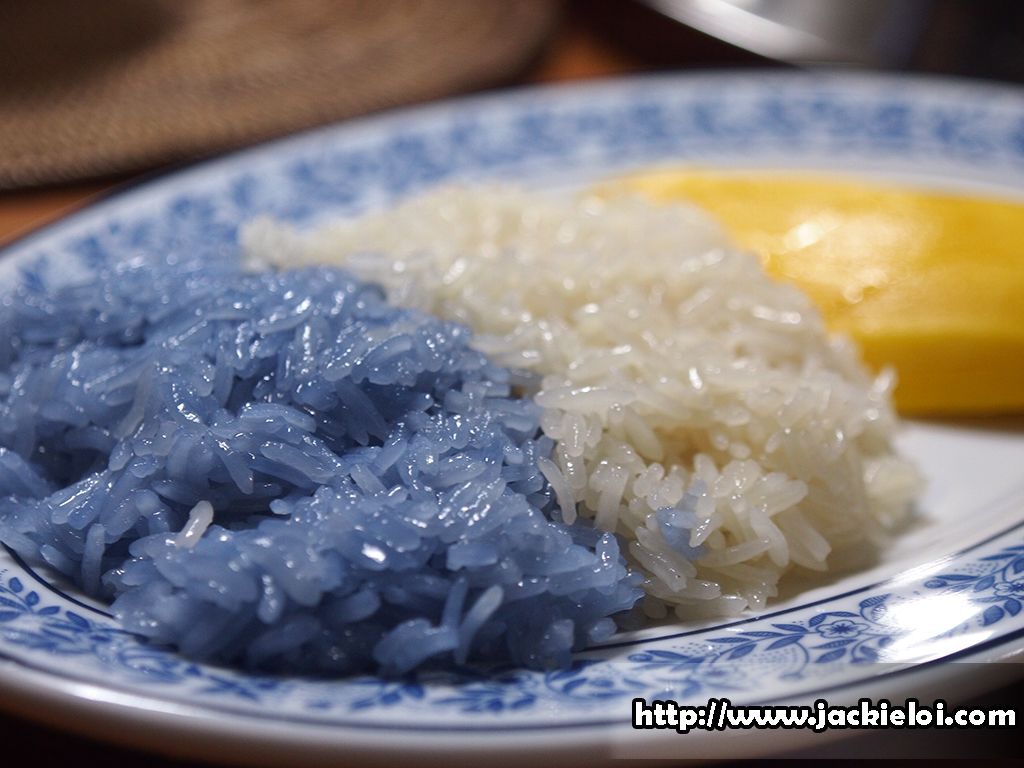 Instead of coming from one type of rice, this Mango Chobi (sticky rice) come with two type of rice which the blue one actually same with the Nasi Kerabu. The way to enjoy the rice is get half spoon of the white and half spoon of the blue rice and eat together. With that you get the mixture taste and aroma between two rice. Finally eat the Mango and it is perfect. This is really my favourite dish on that night.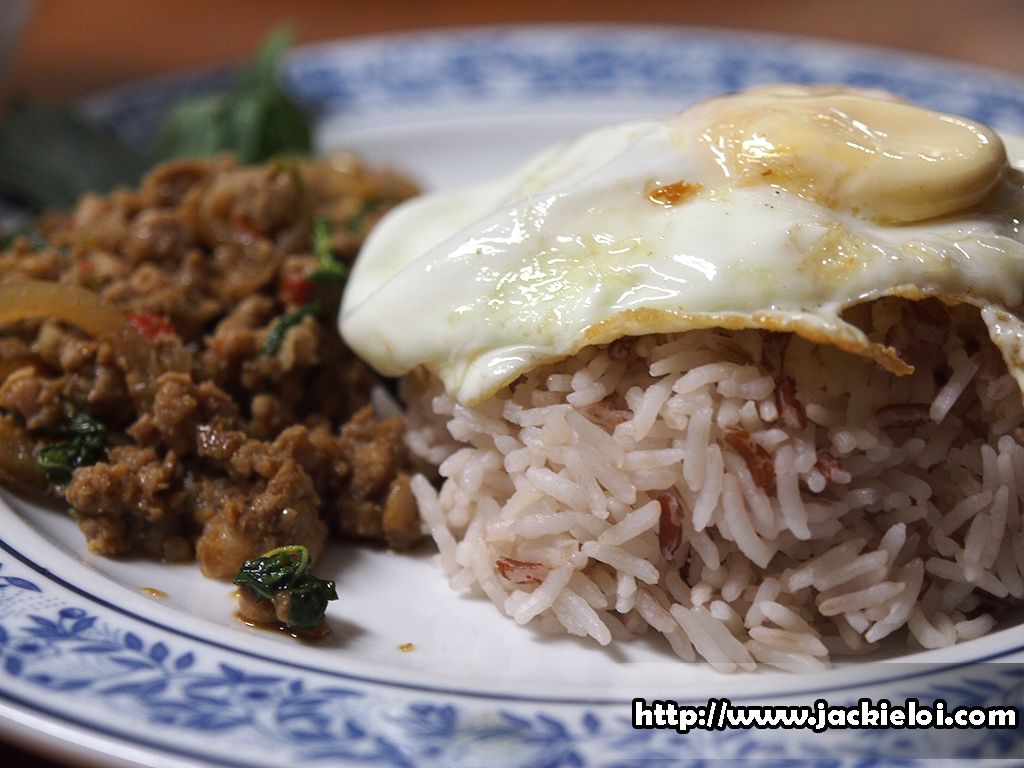 * Fried Pork Rice with Egg RM 5 *
Fried pork rice with egg may look like normal dish but it actually one of the famous dish in Thailand. The pork is spicy but still acceptable. What attract me most is the brown rice since it contain more nutrition than the white rice. Highly recommended for any pork lover ;) My gf love it so much though my vote still on Mango Chobi.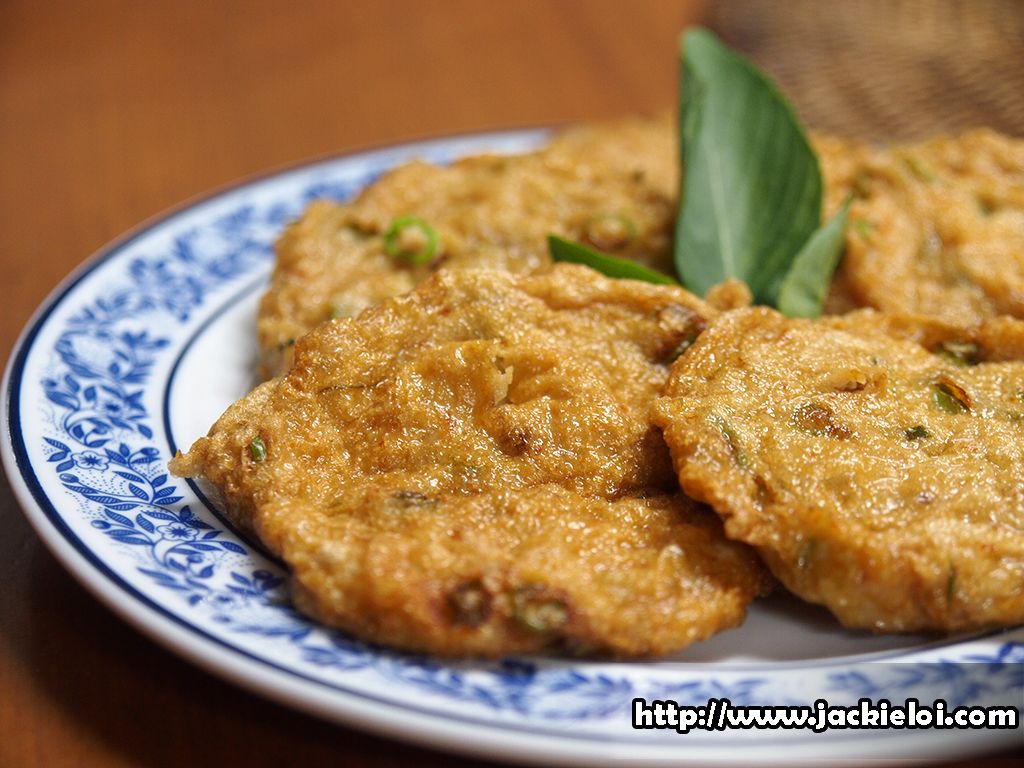 * Thai Fish Cake RM 7 (6 Pieces) *
It is their own hand made Thai Fish Cake. It is common street food in Thailand and are very flavourful compared to most Western fish cake recipes. They aren't battered which allows the fresh taste of the fish, spices, and herbs to come through.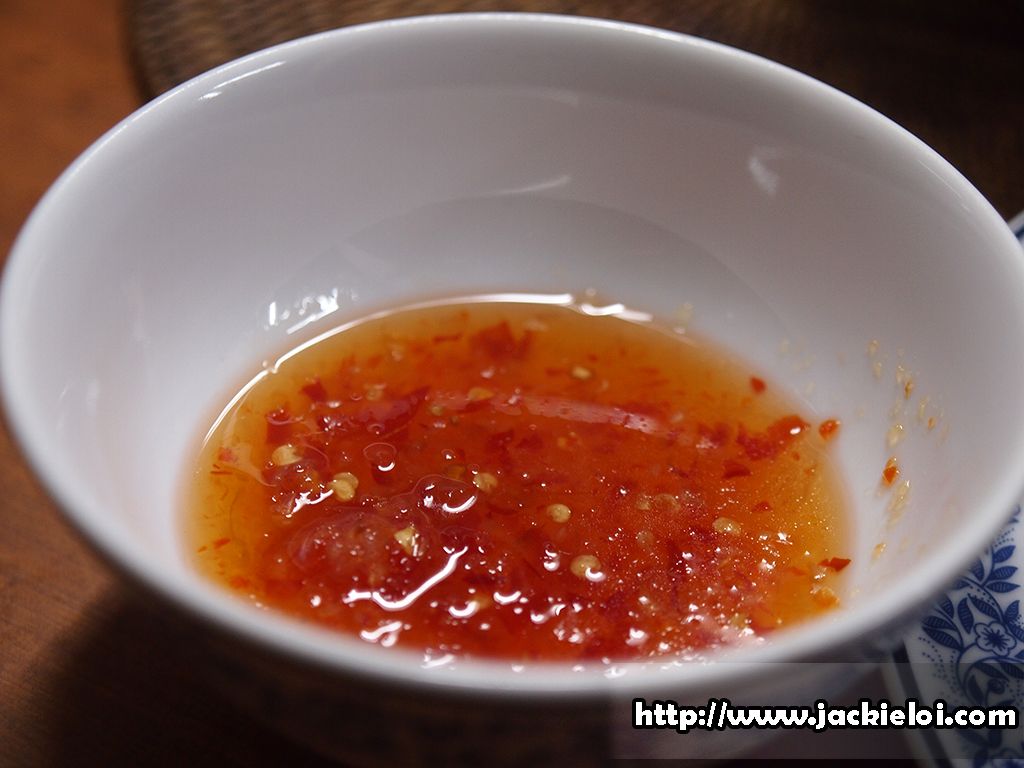 * Thai sweet chilli sauce *
Of course, it is best eaten fresh out of the oil while they're still hot and juicy. Served with Thai sweet chili sauce, it will seriously blow your taste away.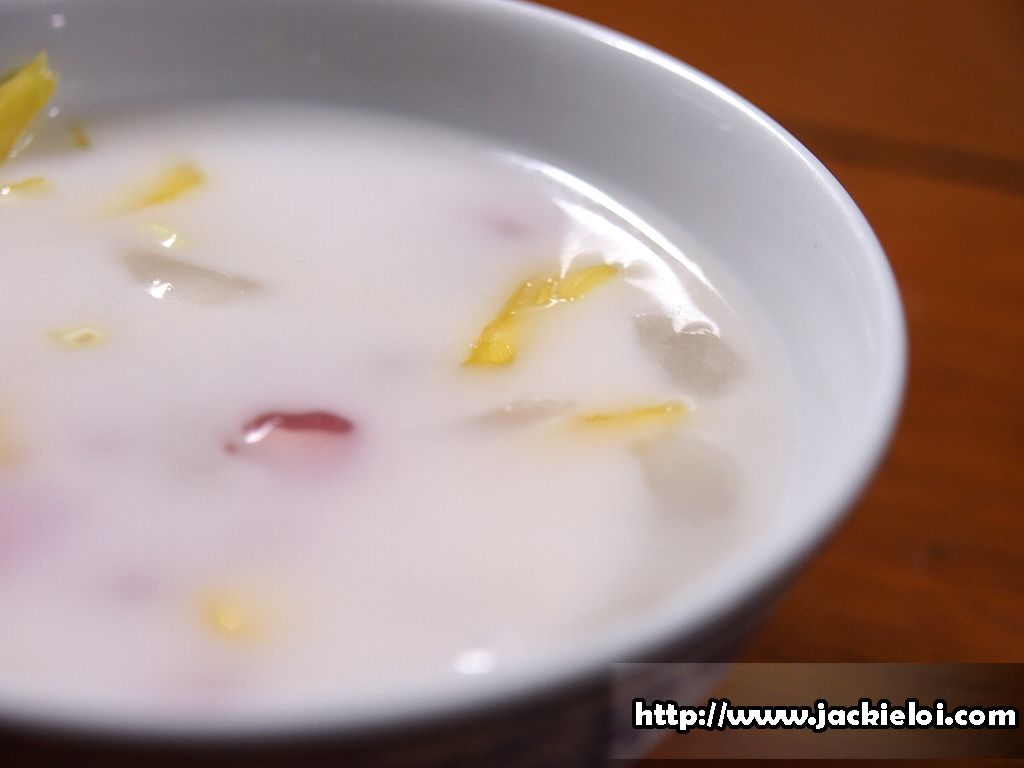 Finally dessert time! Honestly my first time tried Thai dessert and I already fall in love with it. Tab Tim Krob also known as Water chestnut dumpling with Jack Fruit in Coconut milk. Like the name suggested, it contain waster chestnuts in the bowl. The sweetness of this dessert wasn't from sugar, but on the coconut milk. Not to mention, it has jackfruit taste which I found very unique. Highly recommended for dessert lover ;)
Overall, the Thai food I taste has Thai authentic taste. It just make me feel like home cook as well since most of the dishes are hand made from them.
So where can you get to eat all this? Chutipond actually doing delivery service like I mention earlier. Just head to her
Facebook
and drop a message to her for your order. Order have to be make two days in advance and currently the delivery only available in Sungai Buloh, Kepong and PJ on anytime. Of course, only RM 1 delivery fees included per receipt.