Since the last
Burger Bakar Kaw Kaw
, it seem alot places to started have "Burger Bakar" signature. One of them will be this, Burger Bakar Abang Burn that located near my office, Kota Damansara.
Decided to give it a try with my colleague when I stay back till late night. The stall located in a food court, behind Starbucks Kota Damansara. Not really crowded like Kaw Kaw Burger.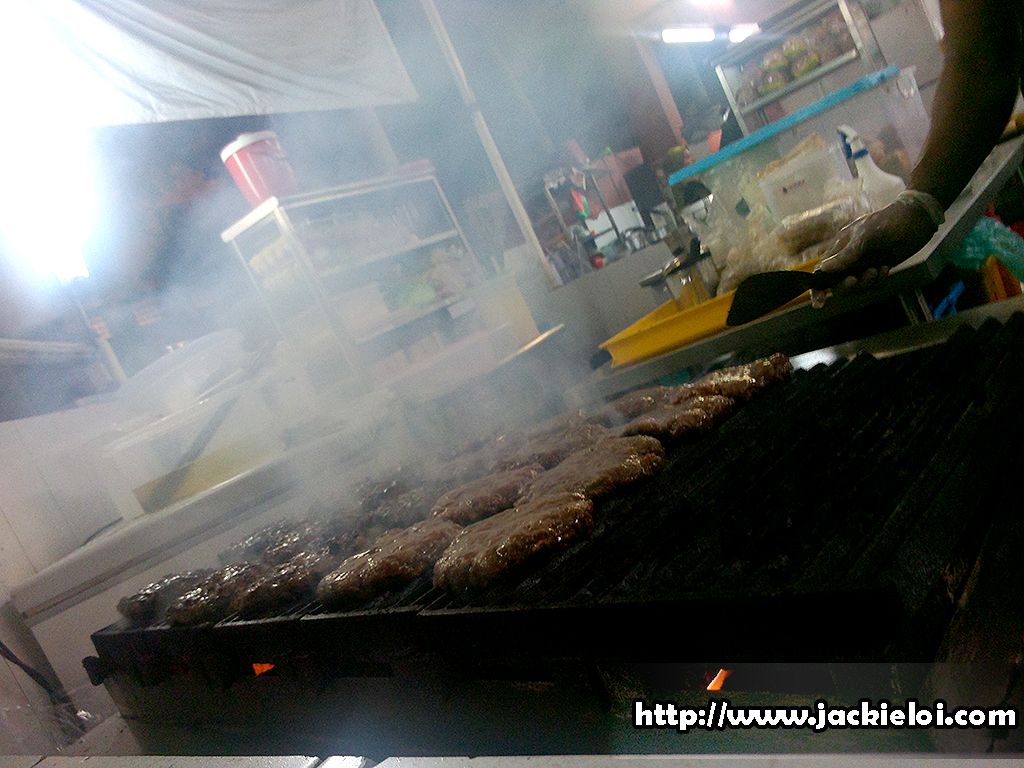 The waiting time not long too, well not surprise since Kaw Kaw Burger too seem improving their preparing time. We got our burgers in less than 10 minutes.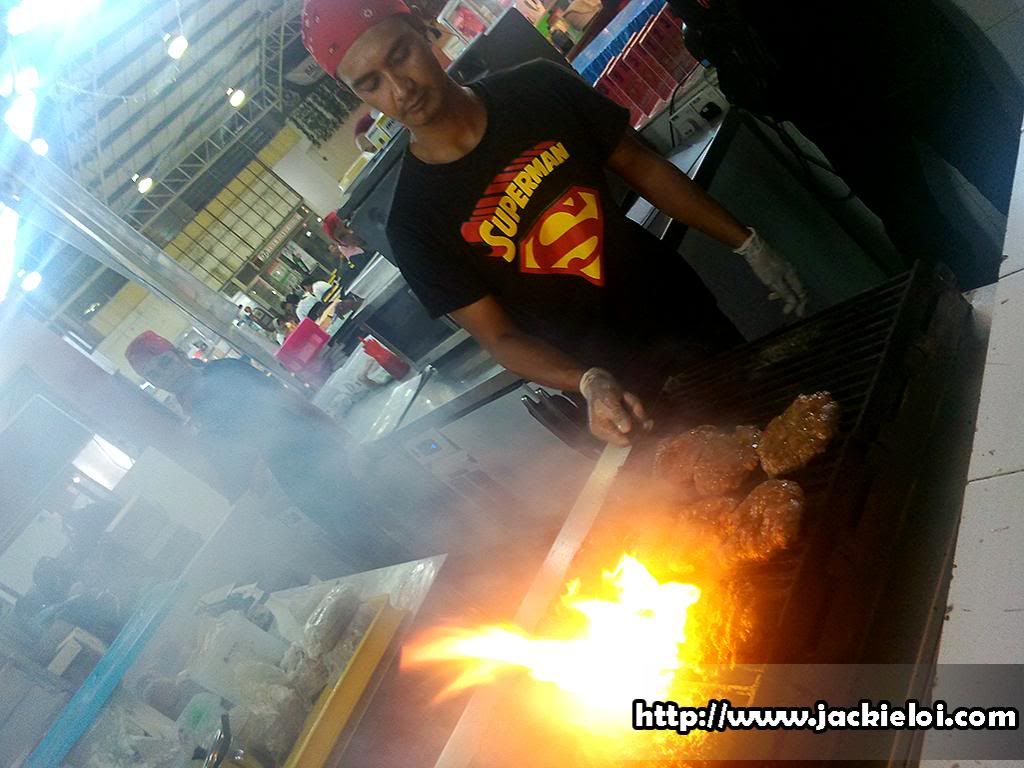 I ordered Burger Kahwin, where mixture of both chicken and beef. I saw they have lamb too in the menu. Perhaps I should give it a try someday though it is more expensive compare with others.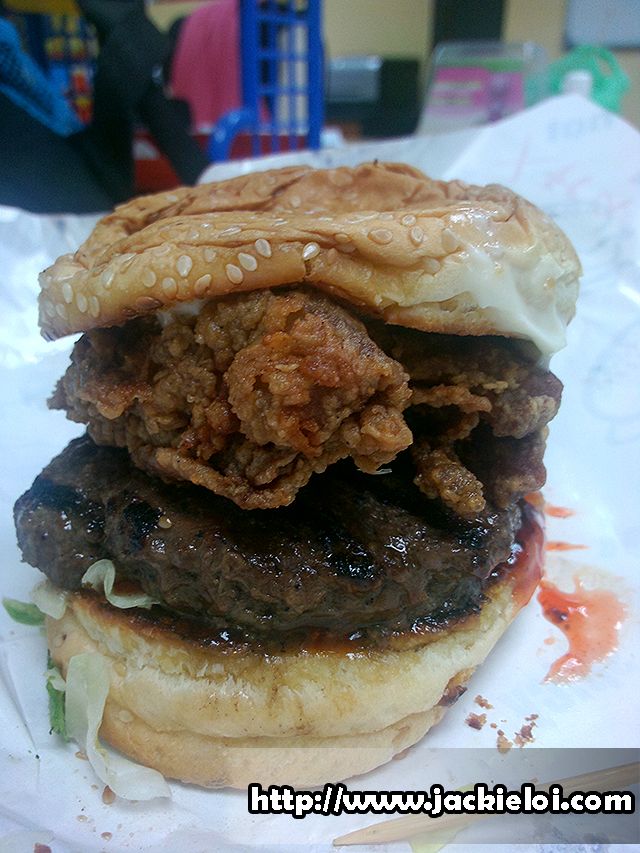 Both beef patty and Chicken meat not thick and big. It is abit smaller to compare with Kaw KAw Burger that I had before.
After tried both beef and chicken, I can safely say the beef is great. Too bad the chicken doesn't really up to my expectation. Kaw Kaw Burger Chicken still taste better.