After all the hype on Micrsoft Window Surface RT, here we have another Window 8 tablet from Samsung- ATIV Smart PC! One can easily switch from work to leisure in an instant with a flick of finger on this Window 8 tablet!
Just to let you guys know Window 8 promises a very quick performance and friendly user interface. As a portable tablet, Samsung ATIV Smart PC is comparable with high performance notebook. It is perfect companion to bring wherever you want.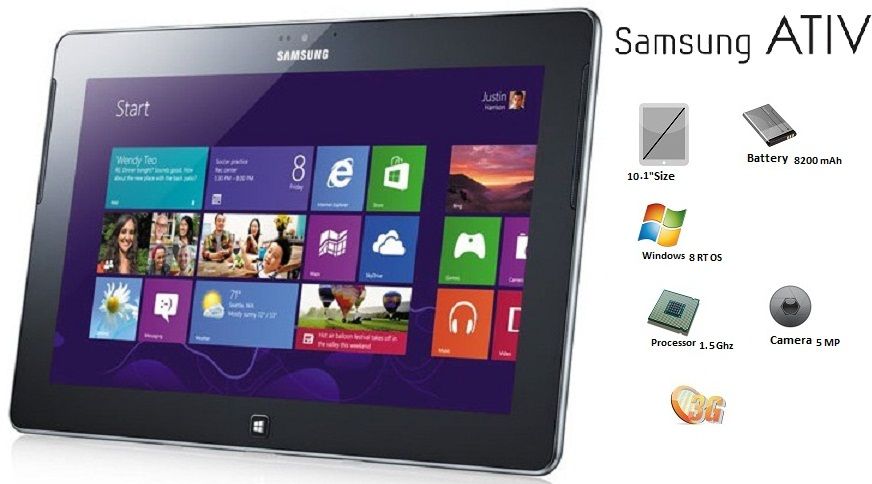 The Samsung ATIV Smart PC packs the features of a PC and the ease of mobility of a tablet to produce a high-end lifestyle gadget with the following specifications:
• Windows 8 64-bit
• 11.6 SuperBright Plus with Full HD LED display
• Intel© Core™ i5/PDC/Celeron
• 8MP Camera
• 128GB Storage, 4GB RAM
• S-Pen & S-Note features
• Bluetooth 4.0
With Windows 8, it makes the Samsung ATIV Smart PC both a high-performance PC as well as an entertainment media tablet. Window 8 are capable of switching swiftly between apps along with touchscreen features to help move things around faster. Samsung ATIV Smart PC closes the gap between work and leisure.
But, who will be perfect combination with the tablet? Of course it gonna be Celcom First Data! Only RM1,758, users will experience the fastest network on the Samsung ATIV like never before with Celcom First Data! You can also enjoy faster speeds, more voice and data value as well as special rebates when you subscribe to any of these Celcom First Data plans.
Here are the reason why you should choose Celcom First?
• It's the best of Celcom Territory, wherever you go.
• The widest network coverage anywhere in Malaysia, indoors, outdoors and on-the-move.
• The best network quality, be it messaging, voice calls, video calls, surfing, email, etc.
• Celcom gives you the richest web and video streaming experience with its stable connection
If youw anna be the first person to experience the Samsung ATIV Smart PC with the best network, head over to Blue Cube Sunway Iconic this 25 January 2013 and sign up with any Celcom First Data plan. In addition, if you're one of the first 200 customers to sign up you'll receive Liquipel service vouchers worth RM90.
For more info, visit www.celcom.com.my