DISCLAIMER : This post is sponsor by KDU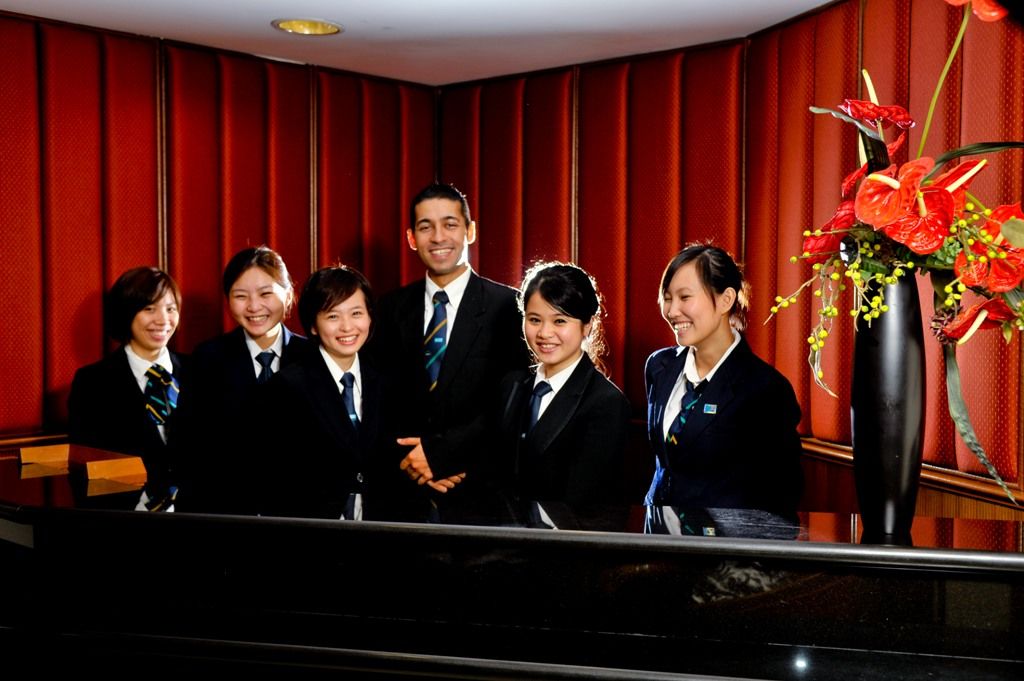 Do you know that the School of Hospitality, Tourism & Culinary Arts (SHTCA) is one of the pioneering pillars of KDU University College? Founded on year 1987, the school are celebrating their 25-year history, peppered with experience, recognition, accolades and awards!
Here are some history of KDU University College :
Established in 1983, KDU University College has been an important landmark in the development of private tertiary education and it aspires to grow in reputation and quality. As a testament of the consumers' faith in the KDU brand, the university college was awarded Silver for the Education & Learning category in the Putra Brand Awards for two consecutive years. The education institution is also building a new 21.7 acre campus in Glenmarie, set to be completed in 2014.
For more information on the programmes and activities happening in KDU University College PJ, call 03-77288123 / 03 7953 6688, email best@kdu.edu.my, or log on to their official website at www.kdu.edu.my.
For KDU College Penang, call 04-2266368 / email best@kdupg.edu.my, or log on to www.kdupg.edu.my
For your information, the SHTCA houses two departments (Culinary Arts and Hospitality & Tourism) with a plethora of programme offerings, and boasts of a long-standing partnership with the IMI University Centre (IMI), Lucerne, Switzerland. With the partnership formed, students can get IMI programmes and without having to go abroad, hence making it the only Hospitality, Tourism & Culinary Arts School in Malaysia that offers a complete Swiss experience!
In 2011, the SHTCA became associate member of The International Centre of Excellence in Tourism and Hospitality Education (THE-ICE). That made them the first school in Malaysia to attain such standing. As an independent, not-for-profit organisation, THE-ICE serves to recognise, develop and promote excellence in tourism, hotel and event education, and membership includes world-leading universities, private hotels and vocational colleges.
SHTCA was also awarded the WACS Recognition for Quality Culinary Education by the World Association of Chefs Societies. Really a bravo achievement if you asked me ;D In the same time, its students also brought home two bronze medals in the 2012 Food and Hotel Asia culinary competition in the Dream Team and Two to Tango categories.
Besides THE-ICE, SHTCA also formed a partnership with ALMA, the world's leading international educational and training centre for Italian Cuisine. ALMA educates chefs and sommelier from all around the world, forming professionals of Italian Cuisine with training programs at the highest level, executed by world's leading teachers. ALMA has specially designed a Master Chef certification for the SHTCA culinary lecturers.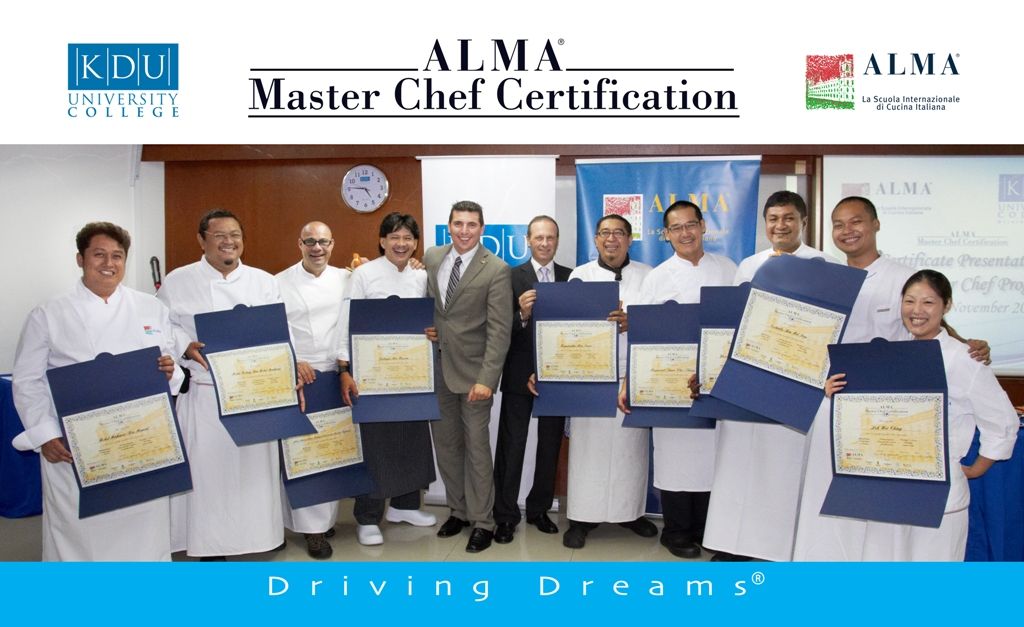 This made KDU will be the first to offer the Master Chef certification in Malaysia on teaching and delivery by a renowned institution such as ALMA. The collaboration between both parties uphold this reputation through its efforts to develop the talent and enhance the skills of its already more than capable lecturers, as well as open the door to the international collaboration between the two schools, that will pave the way forward for KDU graduates.
Through this collaboration, the SHTCA will be offering a Bachelor in Culinary Management, majoring in Italian Cuisine, where students enrolled would spend 7 months in ALMA, Italy, leaning the finer skills of Italian Cuisine.
The SHTCA have definitely come a long way from where it started, and its success is no less illustrious. Over the years, the SHTCA have been honoured with numerous certifications, accolades and awards, all of which are testament to the school's delivery of quality education as well as achievement by its staff and students.
If you're interested with the programme you can log on to the following sites for more details ;)
http://campuslife.kdu.edu.my/search?q=SHTCA
http://www.kdu.edu.my/programmes/culinary.html
http://www.kdu.edu.my/programmes/hospitality-tourism.html