Ta daaa this just a short update of the hotel I am staying during my new year trip at Penang. I do mentioned in
previous post
I went to penang to attend my friend wedding right? Her wedding is gonna held on P.I.C.E Hotel rooftop on the next day and thanks to her, I am staying the hotel for four days three night! weeee
P.I.C.E Hotel is located at Bukit Mertajam or Medan Limau Emas to be exact. Pretty easy to spot on where when you're on the way you can see a very huge HOTEL word.
Ok I don't have enough pic so I am taking some from their
Facebook page
:P
If you're expecting five star or elegance hotel, nop! P.I.C.E Hotel is not that type. Though interior look very simple and no WOW effect, but I like it. It just giving me some home feeling.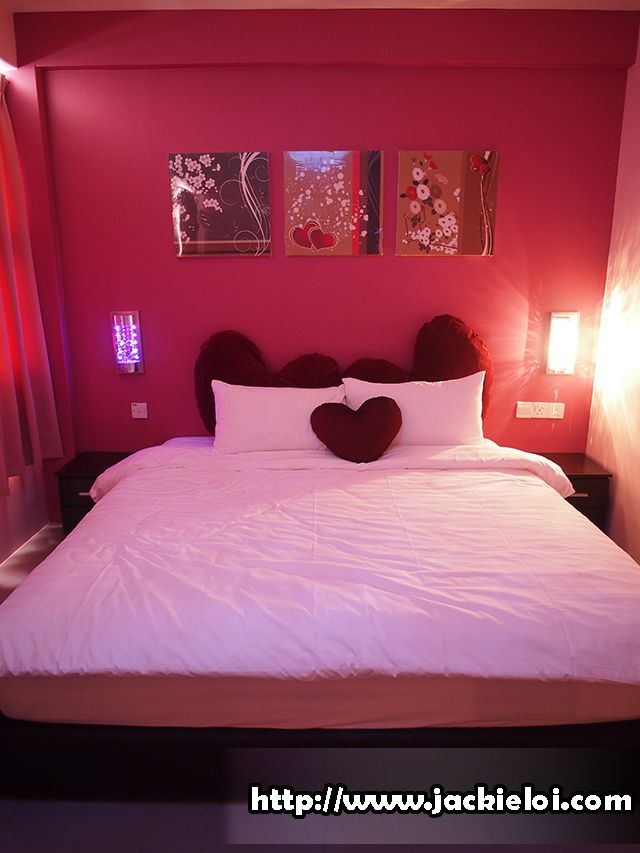 We are getting Honeymoon Deluxe Room for ourself. Yup just like the name suggested, it look very lovely and romantic. After all red represent heart and love :P Ok enough. I just feel so relax and lovely staying this room and make me refuse to go into island on the first day arrived Penang.
Of course, you can check out their
Facebook Page
for more photos of the room and other info.