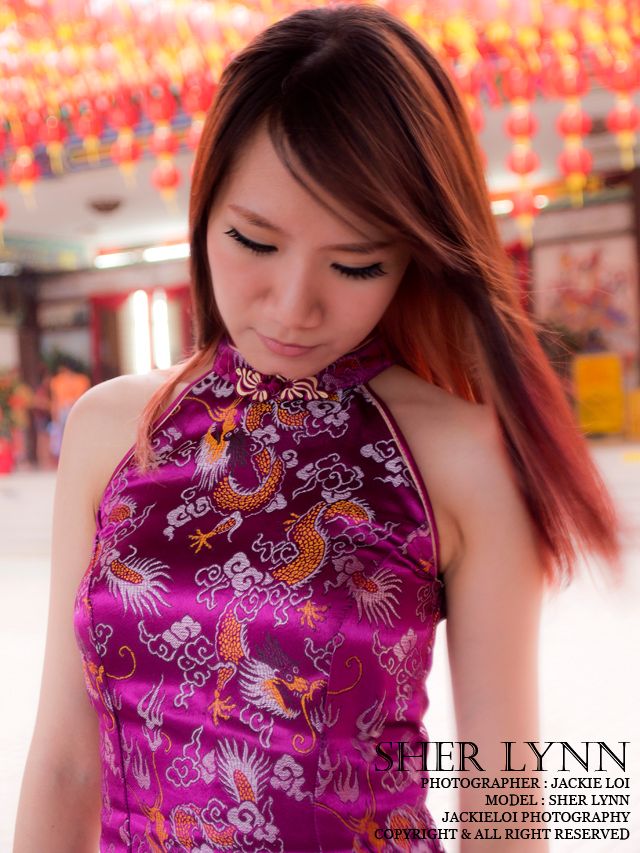 Who love myElephant! No not mine but myElephant. It is Thai based restaurant located at Seksyen 17. Went to have this nice dinner with Ken and
Sher Lynn
after some photoshoot section on Sunday evening. Yes the photo above is one of my teaser :P No she is not food. wipe your salive! Just put for the sake of attract you all come in and read my post :P
Nevertheless, we are too hungry after the shooting session and I am too busy to clean up my camera bag in the restaurant. Thus, I did not shoot the interior and the shop sign. However the shop was pretty packed and luckily we still managed get a seats.
We ordered 3 dishes and also 2 bowl of big rice.
* Gaeng Keow Wan RM19 - small *
Gaeng Keow Wan (Thai Green Curry with chicken) not really spicy but it is nice! The curry was very well cooked and really suitable for people who don't like extremely spicy stuff. The chicken meat inside the curry is very soft and easy to chew.
* Gaeng Phet Yaeng RM30 - small *
Gaeng Phet Yaeng (Roast Duck Curry with Lychee) was highly recommended by Ken. The curry is much spicier than the Green Curry Chicken earlier but still acceptable for me. The curry is very very nice! Same goes to the duck meat inside. It is very expensive but worth the a try since it taste good ;)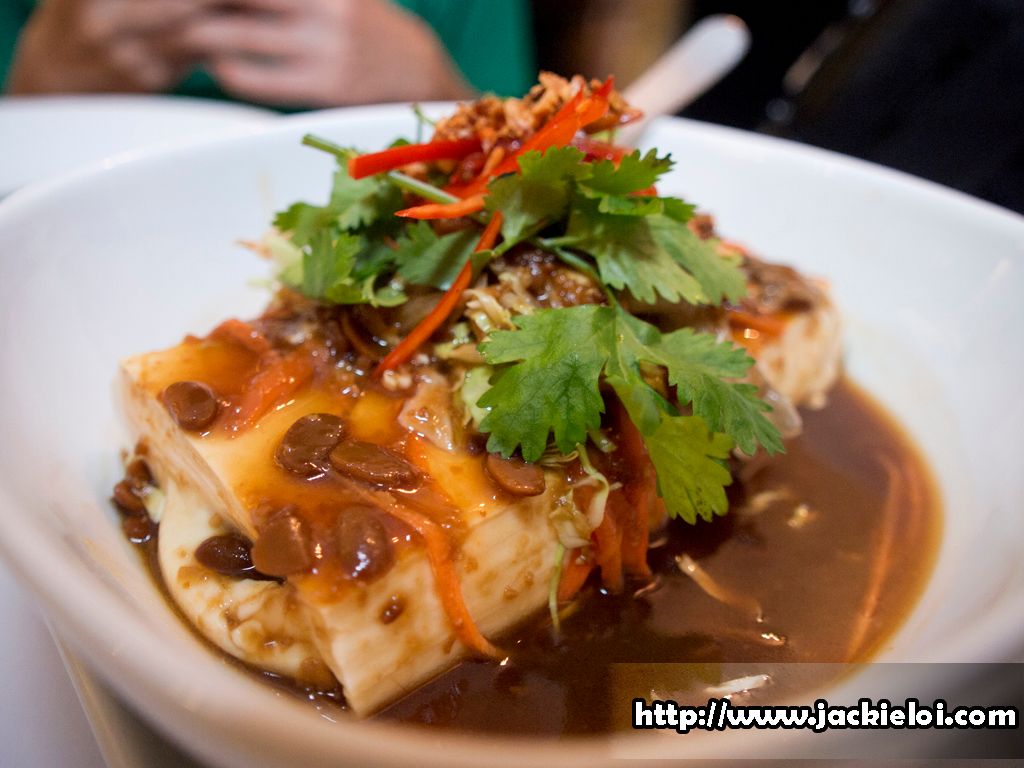 * Touhu Nung Si Yu RM15 *
Finally is Tauhu Nung Si Yu. It is steamed Tofu with Thai Soy Sauce, Lotus Root, Mushroom & Ginger. The touhu is very very smooth! The Thai soy sauce kinda remind me chu cheong fan soy sauce, the thick one. And this 1 is very salty. Still, thumb up for the great touhu!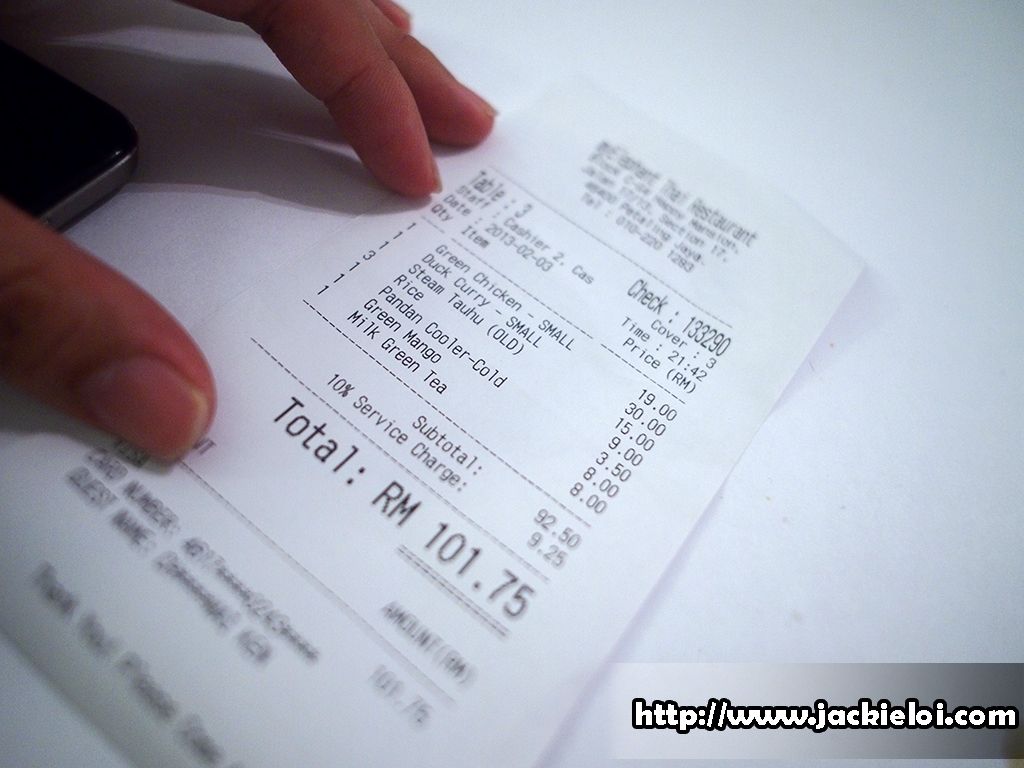 The 3 dishes look small but it really kill 3 of our stomach. Maybe because we ordered extra bowl rice. Total damage RM101.75 for 3 of us. Expensive dinner but I feel worth it as long as the quality is there.