Happy Chinese New Year!!
Alright this month is really a season to feast together with your tummy. So hold your tummy and be patient to this post k? A little introduction of Vault - It is a wine bistro that specialties in Spanish and followed by a wide variety of wine from Italy, Australia, France and more. Match with awesome interior, lighting and also jazz music, you will feel comfortable to dine in.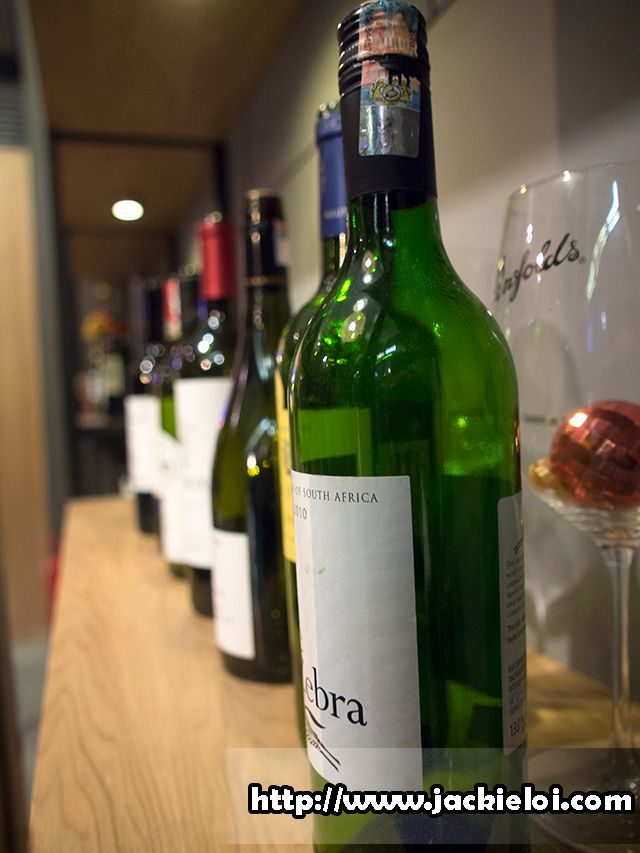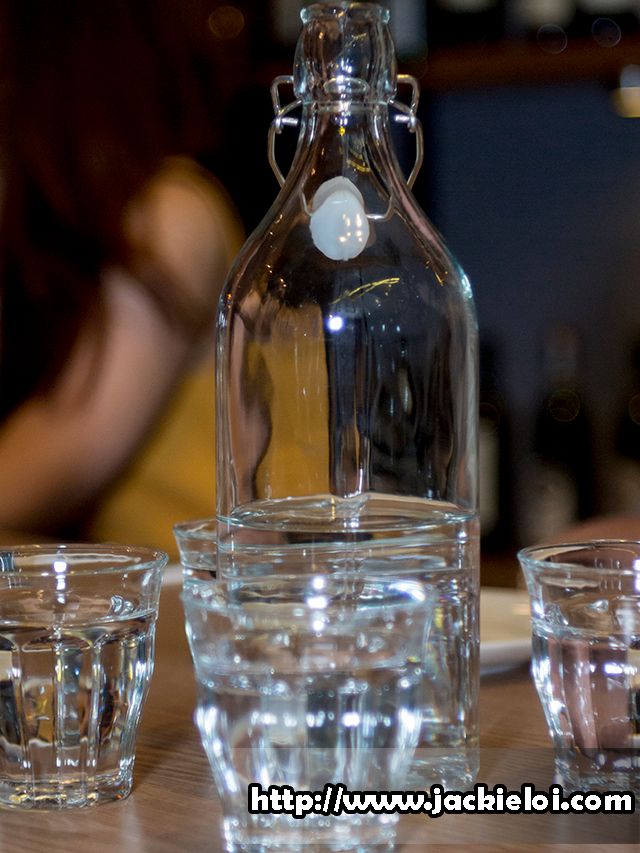 A little quick info for you all. Since Valentine day is this week, Vault prepared 6 course dinner menu from 13th - 14th Feb. For only RM98++ per person - Sopa De Esparragos, Caviar Scallop, Shrimp Aglio e Olio, Smoked Dusk, Spanish Iberian, and Tiramisu Hazel Crust will be on your table. In addition, 3 wine/champagne are also selling at a promotion price. Personally I prefer they can alter the menu a little bit by allowing customer to have freedom switch some foods in the menu. Who know there are people who actually dislike Aglio Olio?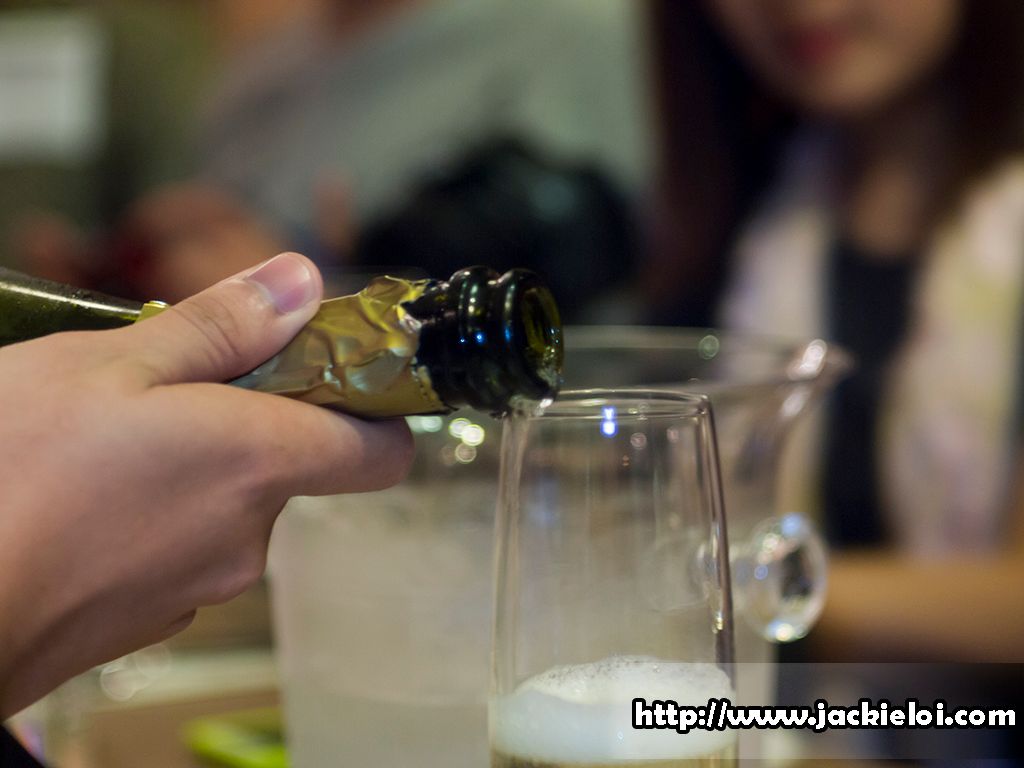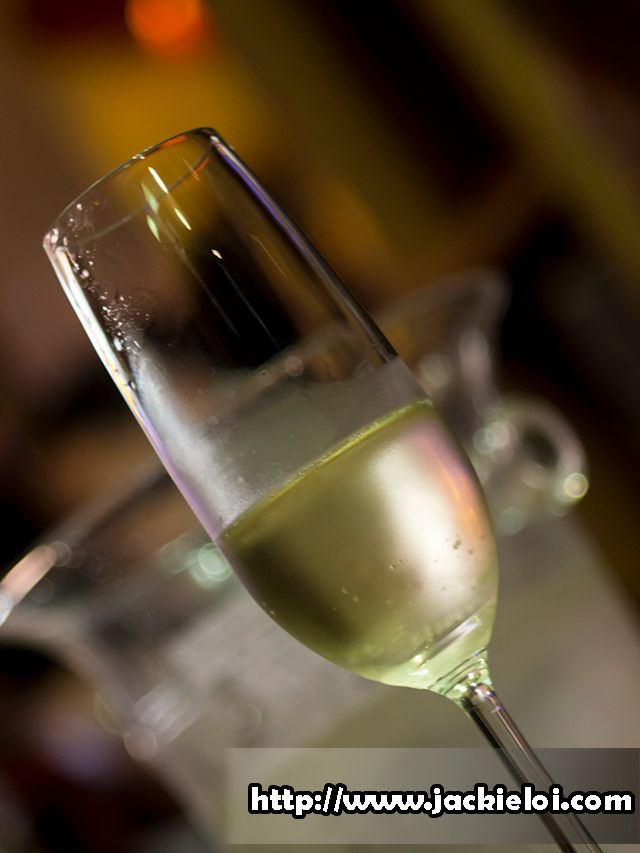 Unfortunately I am not given review on the valentine menu. Well at least I get to try some of their main course. Let's get started.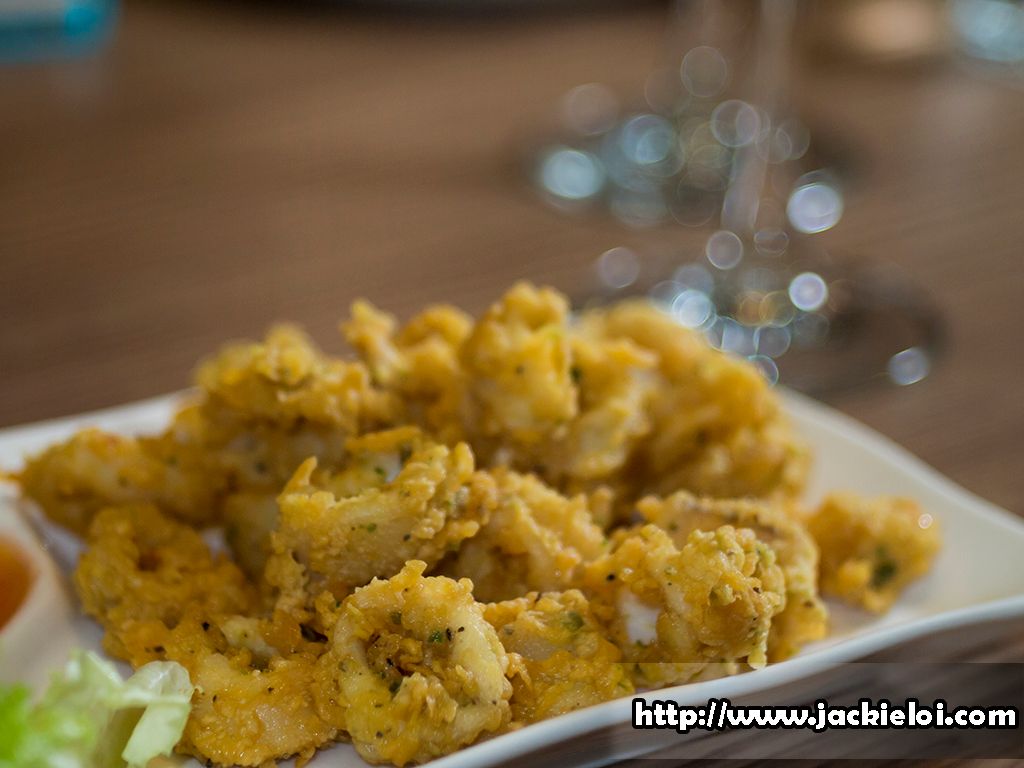 * Crispy Calamari RM 15 *
To kickoff the review, we are served with an appetizer, Crispy Calamari. Sadly the taste a little plain. le gf said mix it with little herbs and it will definitely be a boom.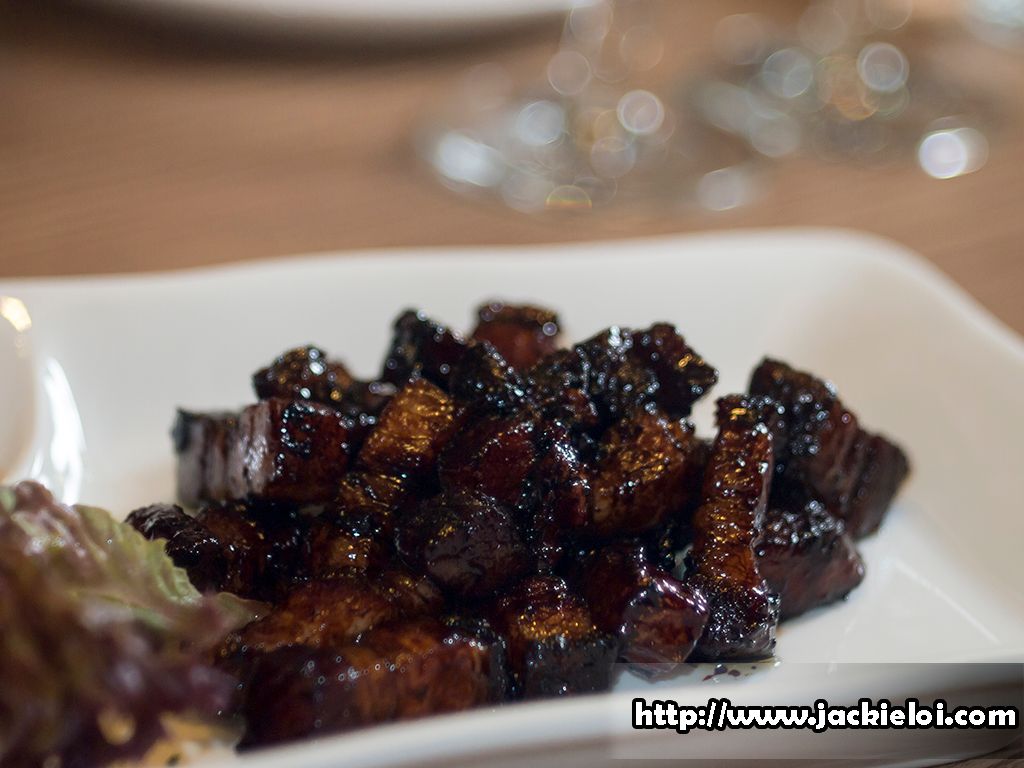 * Roasted Pork Belly RM 16 *
Roasted Pork Belly pretty much look like siu yuk LOL.. nothing to shout on it. The taste is pretty decent and I do love the sauce they coated on the meat.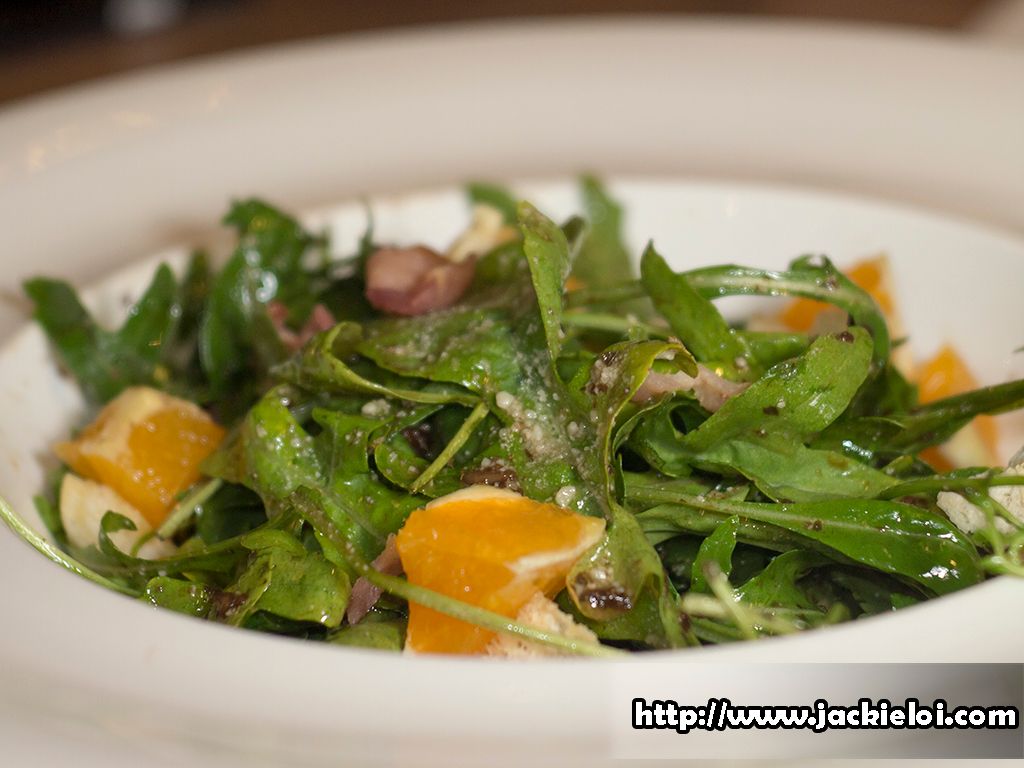 With arugula, tomato, bacon bits and croutons mixture plus some oil (olive oil and some mixture of I not sure which it is), this salad is pretty perfect. Honestly I do like it especially when chew it together with bacon :P
* Fried Chicken Wing RM 16 *
Not the best fried chicken I ever had. The fried word doesn't do the justice to the skin since it wasn't crispy enough. Taste wise it is pretty plain. Definitely need to be improved.
* Seafood Marinara RM 28 *
Not a huge fans of pasta but this do very disappointed. The pasta was not fully cooked and the sauce wasn't rich in flavor like it suppose to be. I will spend my RM28 on better pasta on proper italy restaurant.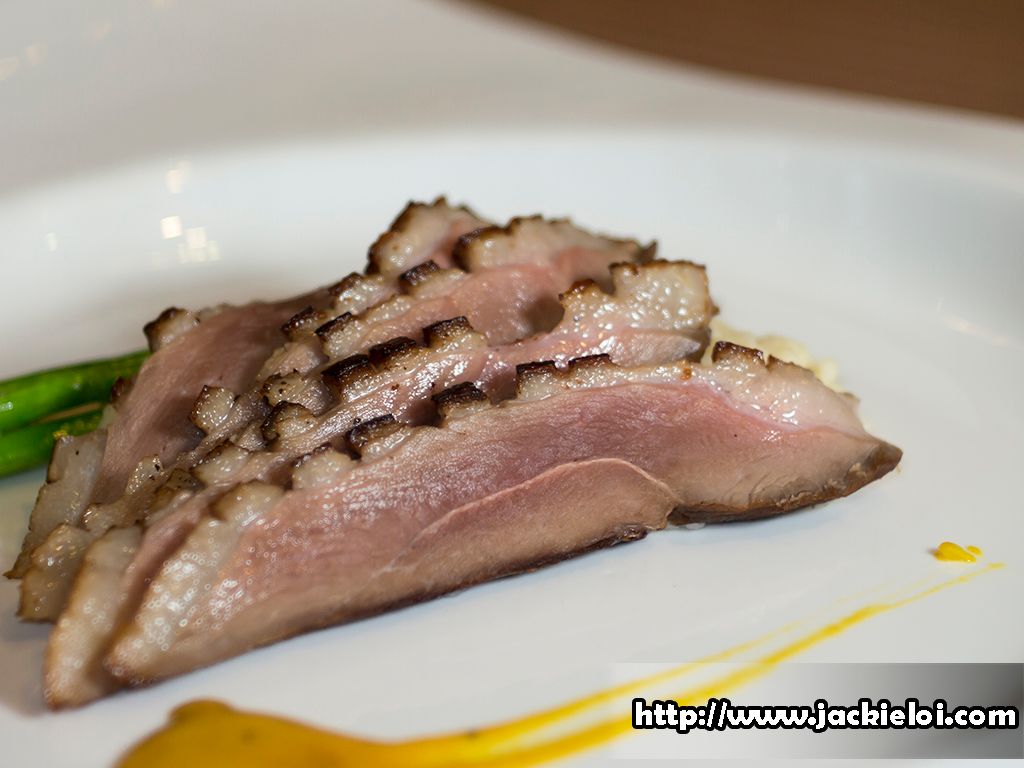 * Smoked Duck (Daily Special) *
This wasn't in the Ala Carte menu. Price wasn't even reveal to us, maybe not yet. Not really like smoked duck, still prefer awesome roasted duck. The meat was little dry to me and the slices are too thin. I barely can feel what am I chewing actually. Don't think it is perfect match with the sauce, mustard.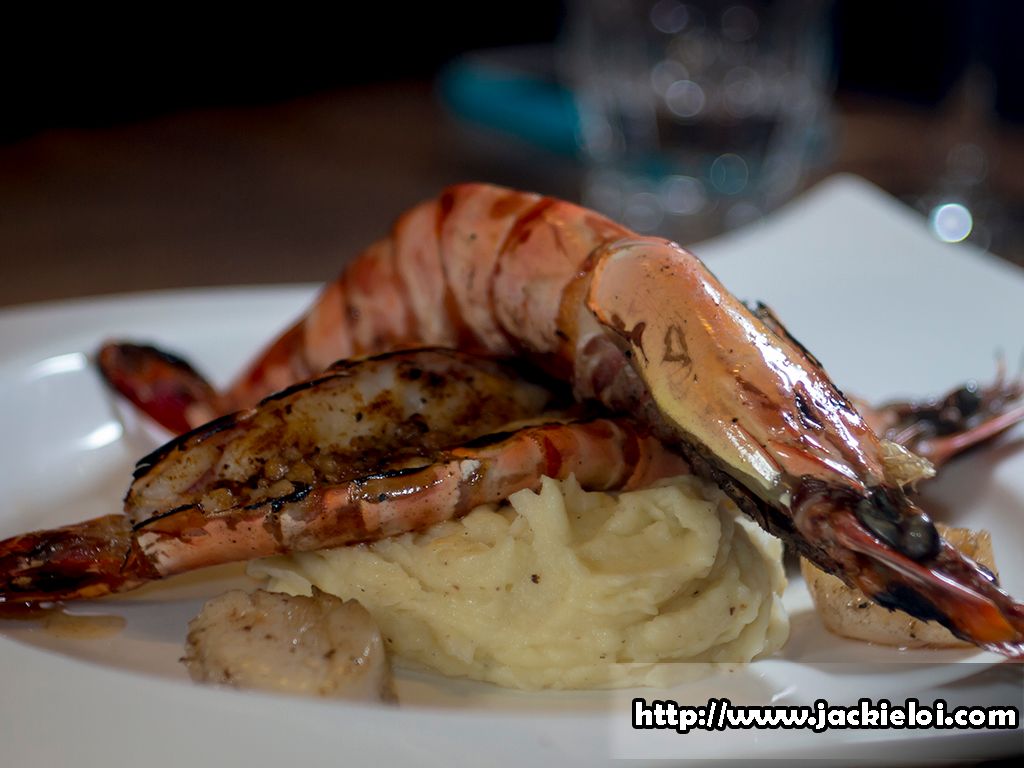 * Prawn & Scallop Aioli RM38 *
One of their main course (if I not mistaken). Didn't get to try it since they have limited ingredient to prepare to all of us and only half of us get to taste it. piff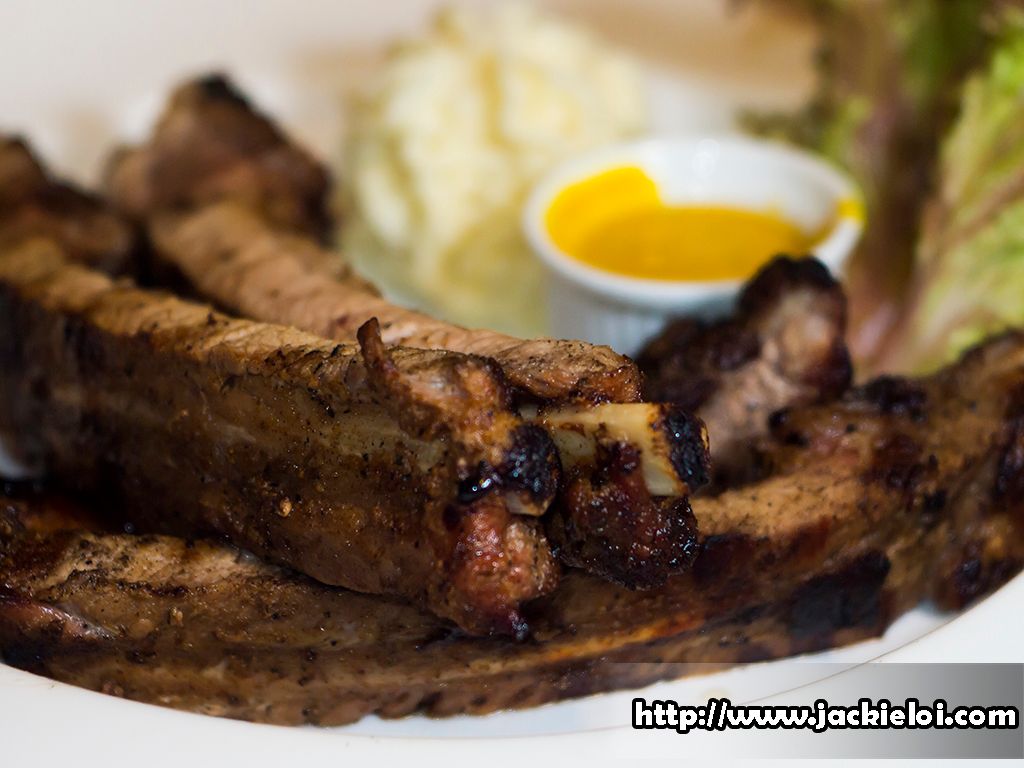 * Marinated Pork Rib RM 48 *
Not the best pork rib I ever had. The meat it too dry and hard. Not salty too. The taste just too plain for my liking. The surface was pretty burn out too.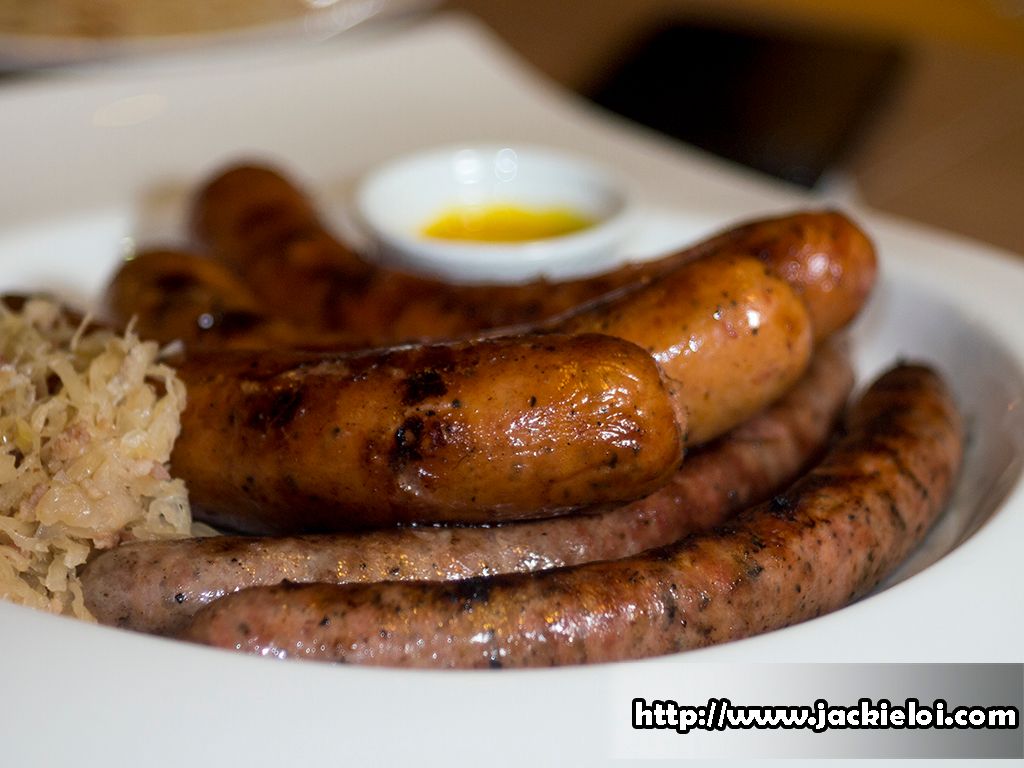 * Mix Sausage Platter RM38 *
The sausage came with Italian Sausage, Spicy Nungarian Sausage, Nuernberger Sausage, Chorizo Sausage and German Pepper Sausage. For god sake 5 sausages was share across 11 of us in the review and I don't even know which sausage is which. In other words I have no idea which Sausages I am eating and nop, not the best sausage I ever had also whichever it is.
So much potential yet it disappointed me. Most of the food was on average taste and doesn't exceeded my expectation. They don't have much varieties on sauce too since most are paired with mustard and also have mash potato (I think this is d best food on that night LOL). If only they could re-train their chef and make better than average food in their menu, I bet Vault easily could be one of the best wine bistro around the area. Of course if the Valentine menu could be cheaper and given flexibility to change the food in the menu, I wouldn't mind going there to celebrate my Valentine with my love one. But hey since it is per pax, maybe I could go alone.
Check out their fb page for more info
http://www.facebook.com/vault.wineandbistro/