Every weekend seem like sinful day for me because I am surrounded by good foods and food companions. Last 2 weeks I went to try out Hakata Ippudo ramen since it is a hype now and deary been really wanna try it. Ken, Zhao, Jacq, Alex, Sophia and Karwei joining us for the dinner. Finally the ffk godness Sophia is free for meet up :P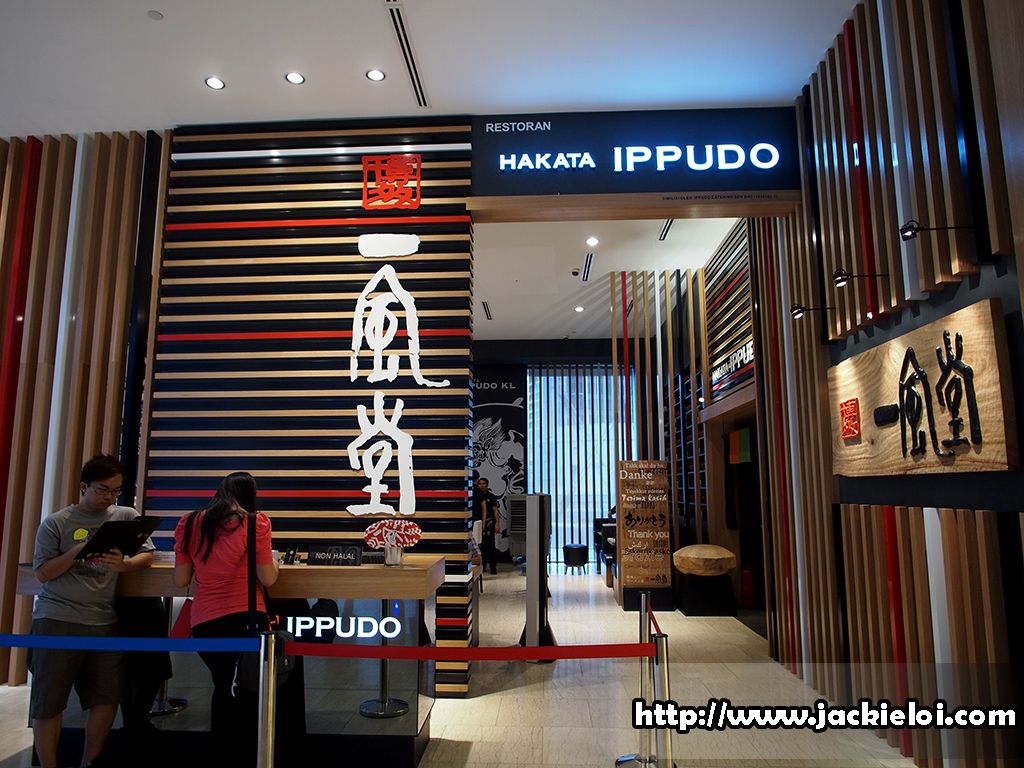 Since we have more people, we could order more foods. I guess I had abit culture shock that night because the green tea there wasn't refillable. A pot of tea just good enough for 2 cup of glass. We
gotta drink considerately ;/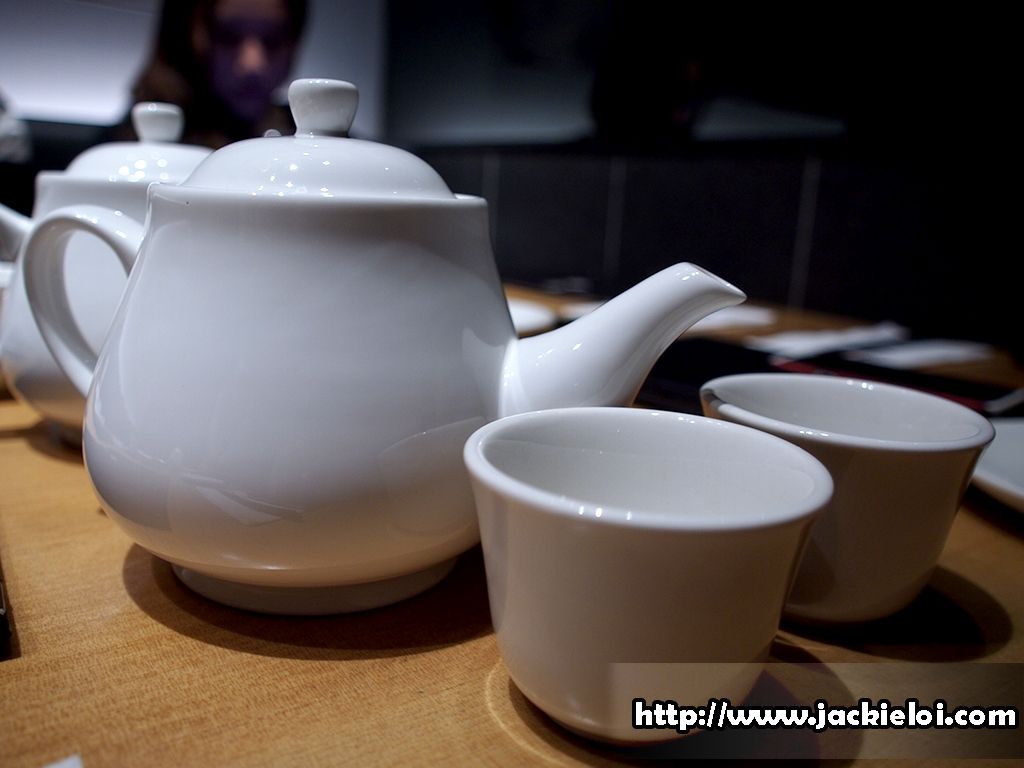 Nevertheless, check out the appetizer we had.
* Avocado and Shrimp Wasabi Mayo RM13 *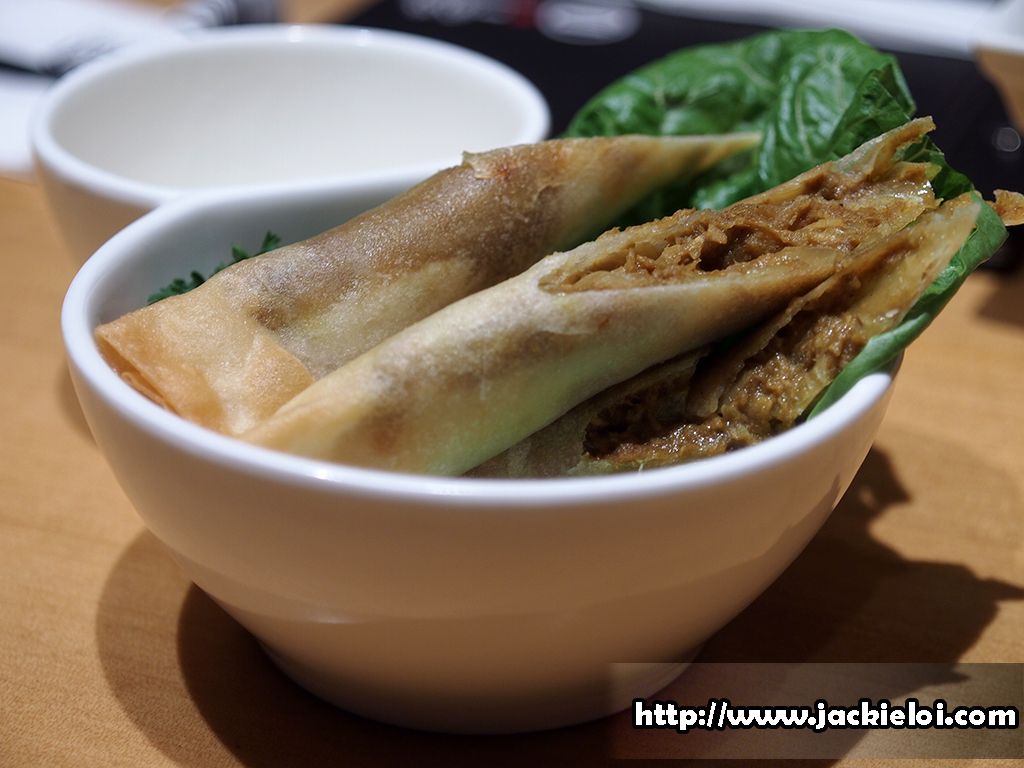 * Curry Cheese Haru Maki RM10 *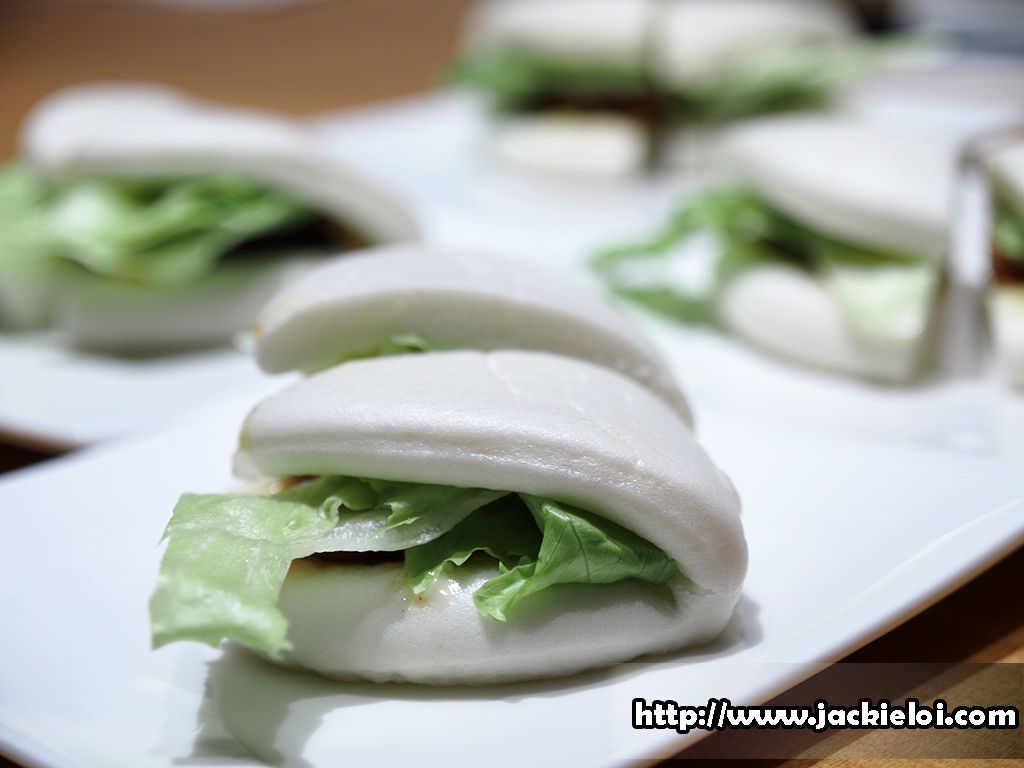 The Avocado and Shrimp Wasabi Mayo is very nice. The prawn is pretty fresh and nice to chew. Nothing to shout at Curry Cheese Haru Maki since is actually taste like curry puff to me. Can't detect any cheese taste. Finally the all time favorite, Pork Bun! Probably this is one of the best pork bun I ever had. The meat is so juicy and their sauce is awesome! Too bad it is too small :(
Finally is the ramen time! They had three signature which are Ippudo Original Tonkotsu (Shiromaru), Ippudo Original Tonkatsu (Akamaru) and Ippudo Spicy Tonkatsu (Karaka). Each signature will have another four difference type of ramen which basically same thing except one come with nothing, one with extra tamago, one with extra char siu and the finally one is everything inside. Well, we call that ultimate and most of us actually ordered that. It is worth to mention too they have three type of noodle - soft, medium and hard.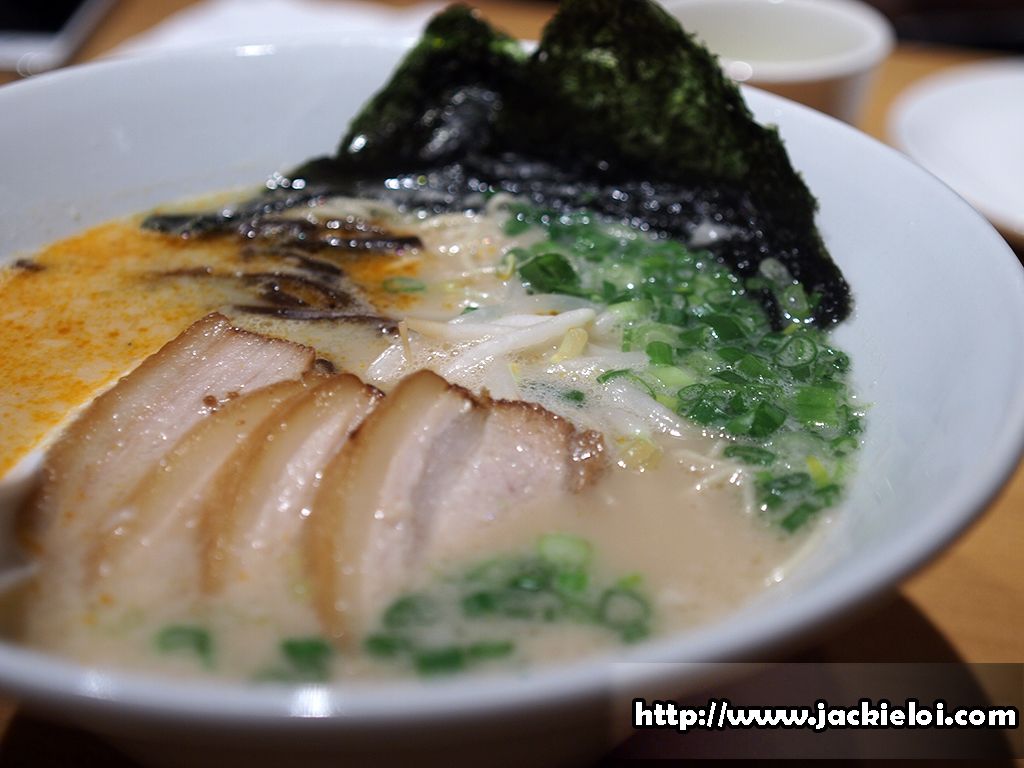 * Shiromaru Special RM34 *
I got myself Shiromaru Special. On my first sip of the soup it totally blow my mind away. This is probably the most tastier and flavored tonkatsu (pork soup) I ever had. Though it is actually salty but I can bear it and finish up the soup on the bowl. The cha siu they had is slightly difference from the pork bun I had earlier. Noodle is elastic enough to chew and bite. I can't taste much the difference between Shiromaru and Akamaru except Akamaru had special sauce addition and taste less saltier and minimal spicy. Didn't get to try out the Karaka but according to deary it is spicy and she like it.
Total bill RM400 for 8 of us. Fuhh finally I am spending over Rm30 for a bowl of noodle. Worth it? Yes since it really taste good but I wouldn't have such luxury meal as frequent. Once in a a while is ok :)
Well while we all are actually thirsty because of the noodle and none refillable green tea, we decided to drop by to Lot 10 for a drink at Hutong while few of us wanna try out the just-opened-not-long- Tai Lei Loi Kei. They are famous for pork chop bun in Macau and this is their first outlet in Malaysia.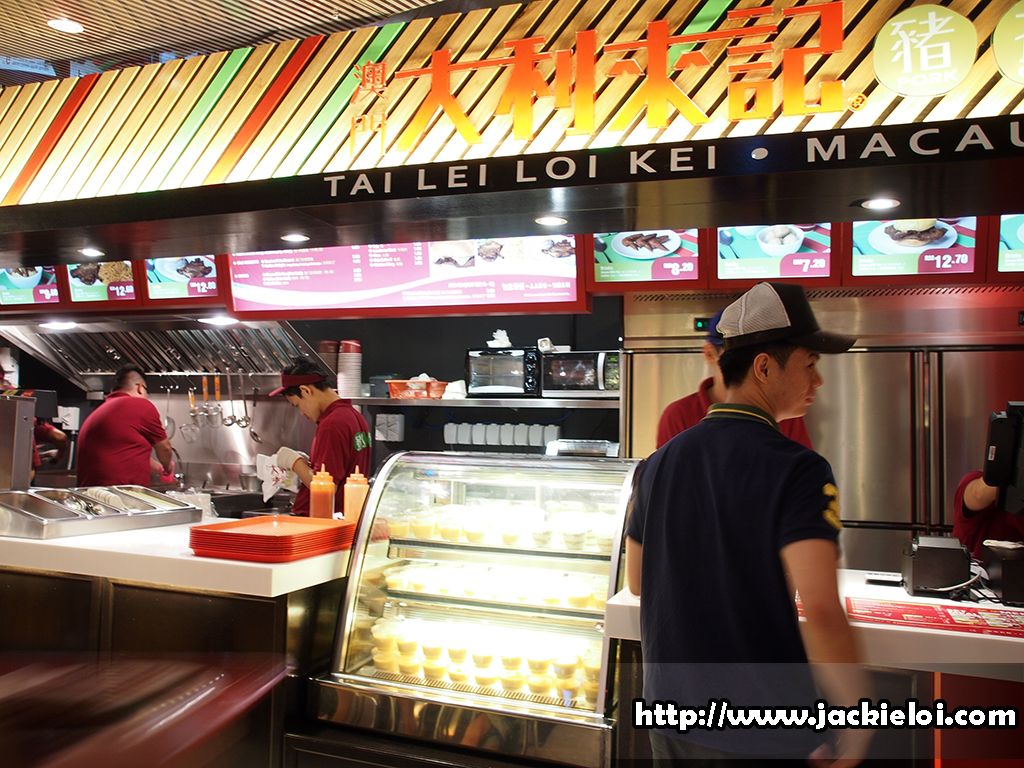 There are too many to choose fromt heir menu but in the end I decided to get a set which come with Signature Pork Chop Bun and a drink that cost RM12.50. In addition of RM3.00, I got myself a Tangy Mango Pudding with Longan.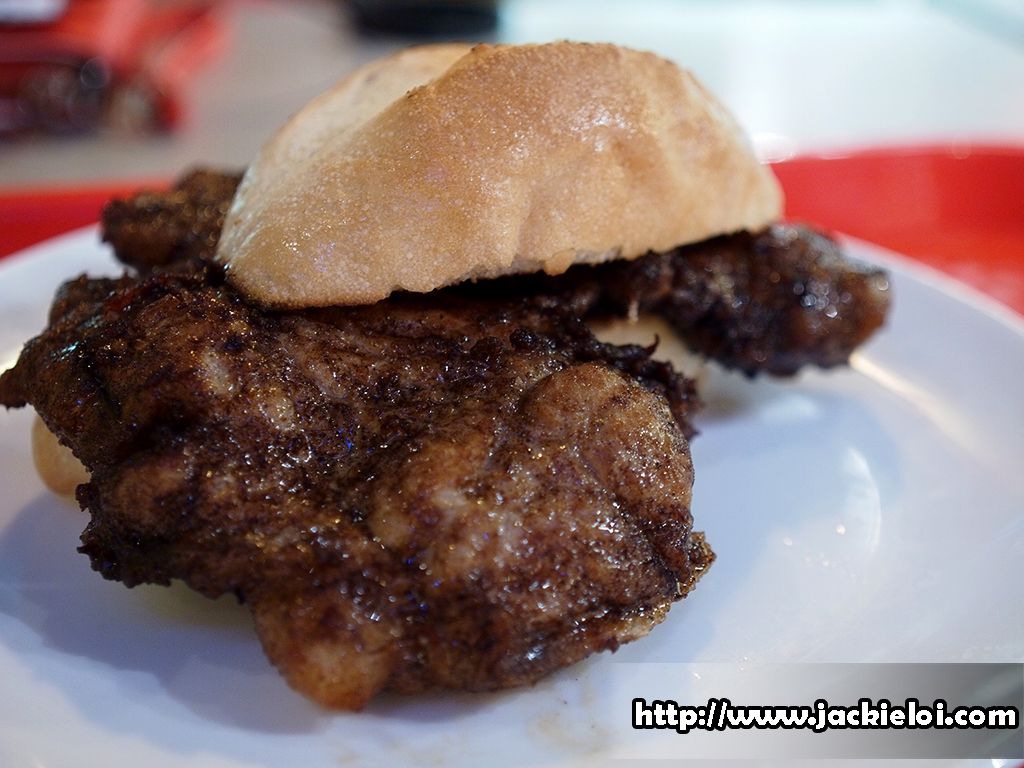 * Signature Pork Bun RM11.20 (ala carte) *
After so much hype of the pork chop bun, I actually feel abit disappointed. It just a pork chop with a bun on it. No special sauce or nothing. Probably the signature is sauce-less. The pork chop is pretty dry and salty. Not the best, really. Alex told me there are better pork chop bun in Macau which I must try when I go there. I am looking forward to it on my coming HK trip on July.
* Tangy Mango Pudding with Longan *
The dessert? Nothing to shout. Just nice :)
Overall, a very sinful dinner with the gang but it is nice bonding session with them :)