The surprise is over! The Heineken Ibiza secret location revealed! It is at Mines Wellness Hotel as my post title. I guess it is pretty cool to have party there. The only thing I would complain was the night not windy enough.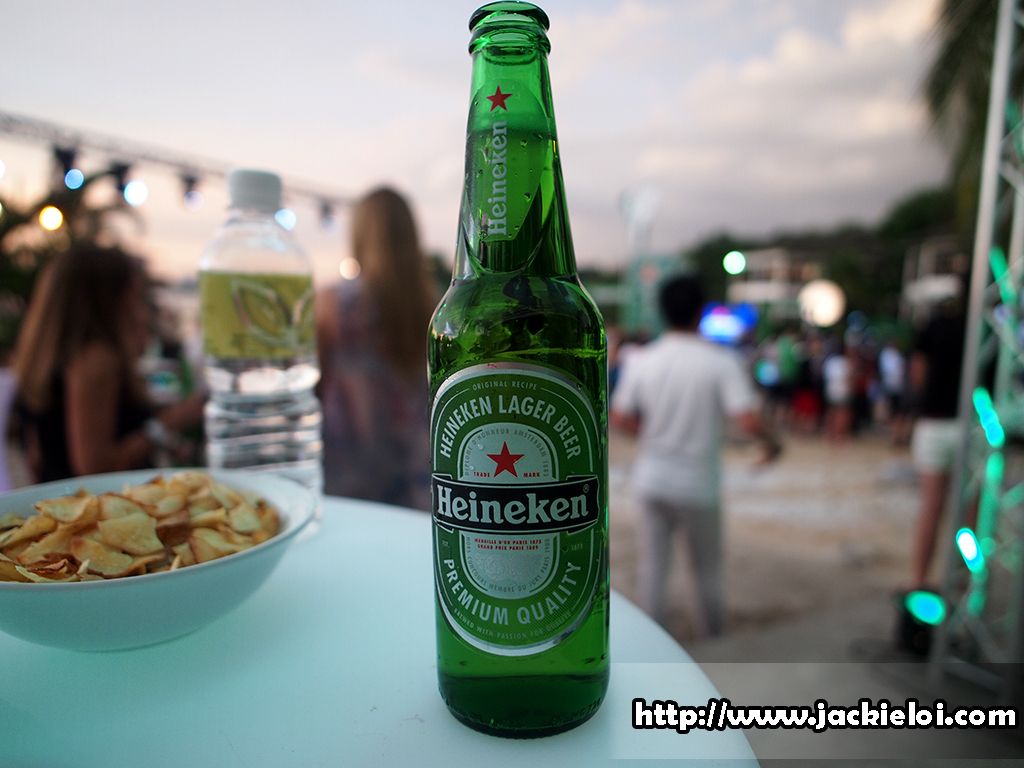 I was late when I arrived due to some helping Cayenne in her event. The event already started half way and they are on deciding the winner.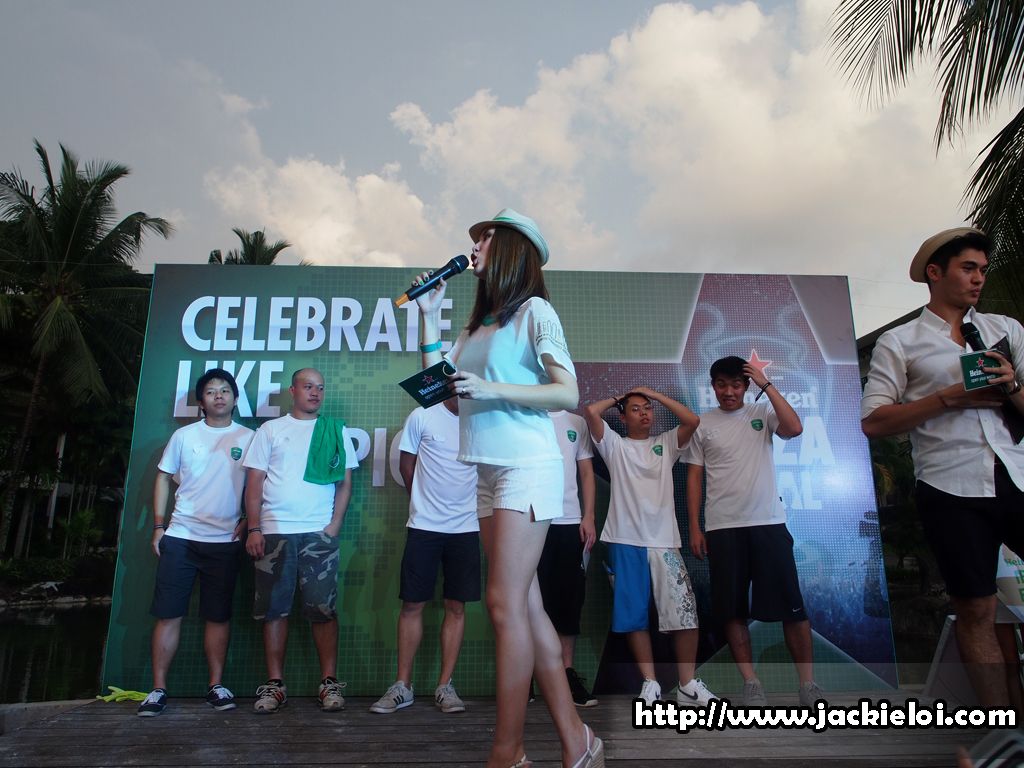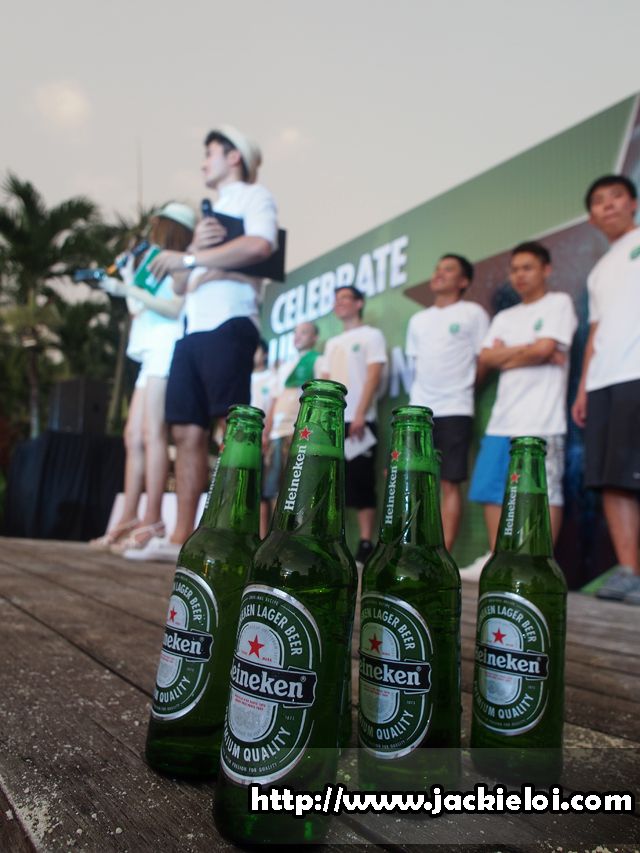 Congratulation to the top three winners! They will be joining us, Heineken fans from around the world in an ultra luxurious all expense-paid VIP experience at the UCL Final viewing event in a uniquely Heineken way at Ibiza, Spain! From there onwards, real party start with DJ spinning! Foods and beers are served of course.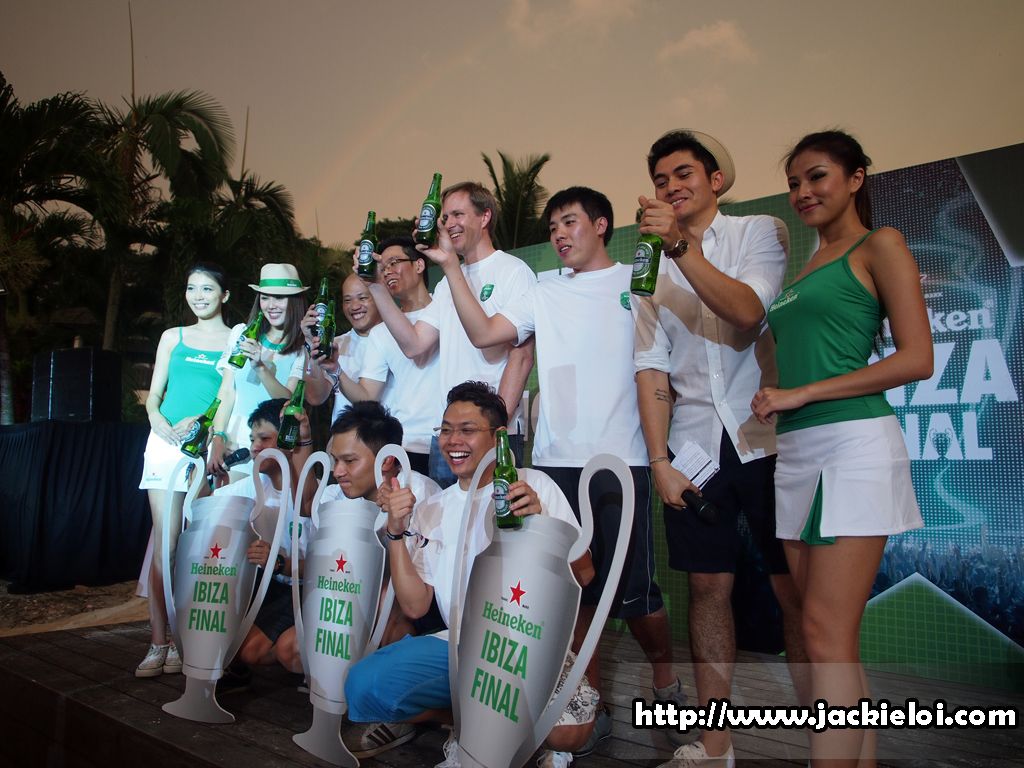 Feel so nice to enjoy the party beside sea. Can't help it but the sunset is so nice that I ended up capture it together with deary.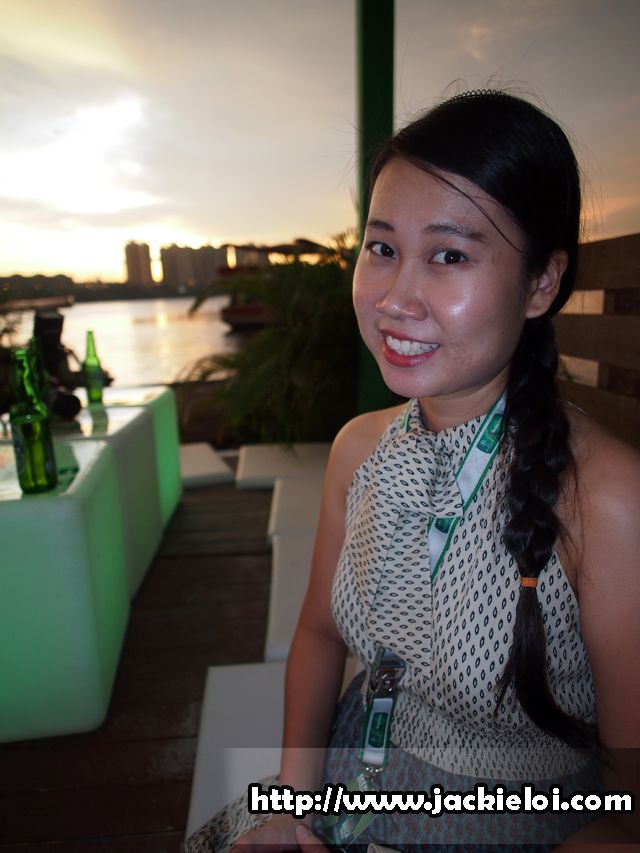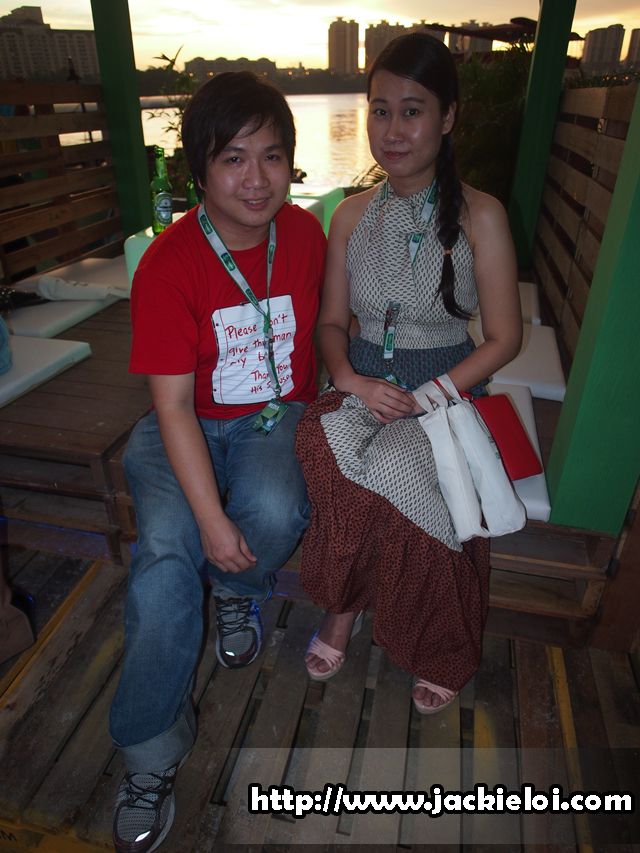 Oh yea I do realize I wasn't dress appropriately. Long pant at beach? Bitch pls. But who care? :P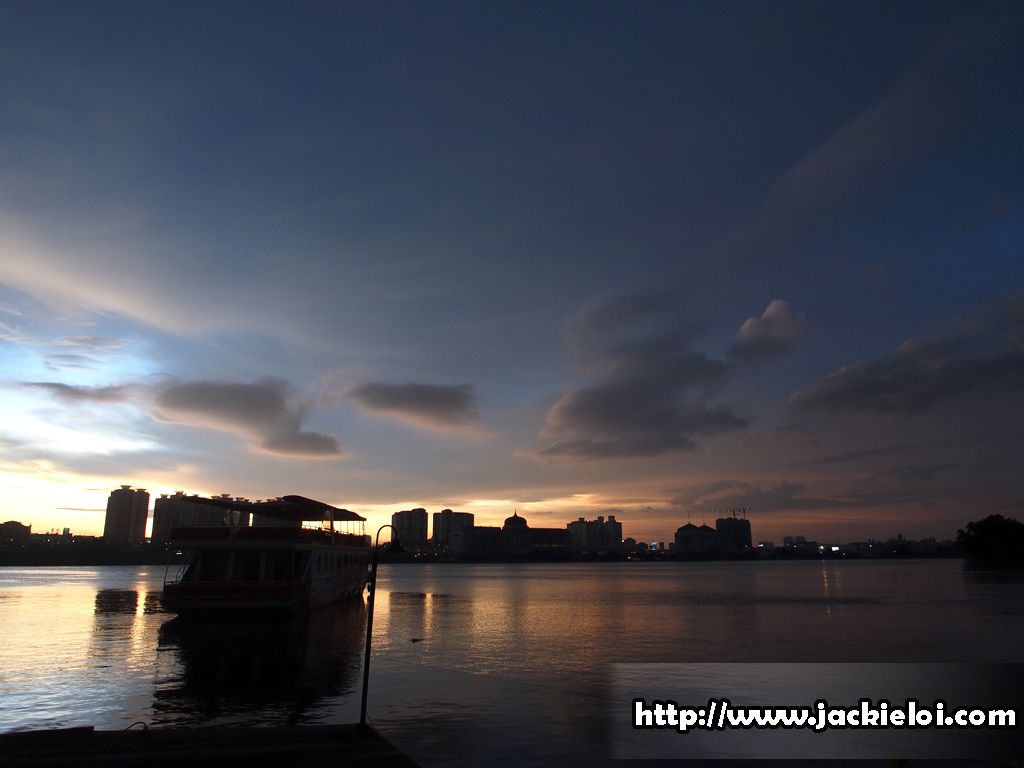 Nevertheless, a great night with companions around. Too bad the rain pretty much spoiled the mood.
Congratulation to the winners again and Heineken for the awesome party!