Have you ever try Kelantan specialty before? Nop not for me. Don't even have chance to step my feet to Kelantan itself. But fear not, I am not asking you go Kelantan all the way to eat. Fortunately, Kelantan Delights offer authentic Kelantanese foods and the restaurant itself located at Sooka Central.
It is pretty near KL Central. Just take the Putra LRT and you will reach there easily. Don't really like to drive and park there since the parking pretty limited and dumb looking. Anyway, thanks to Nuffnang for the invites, I am given chance to taste the real Kelantan foods with other bloggers.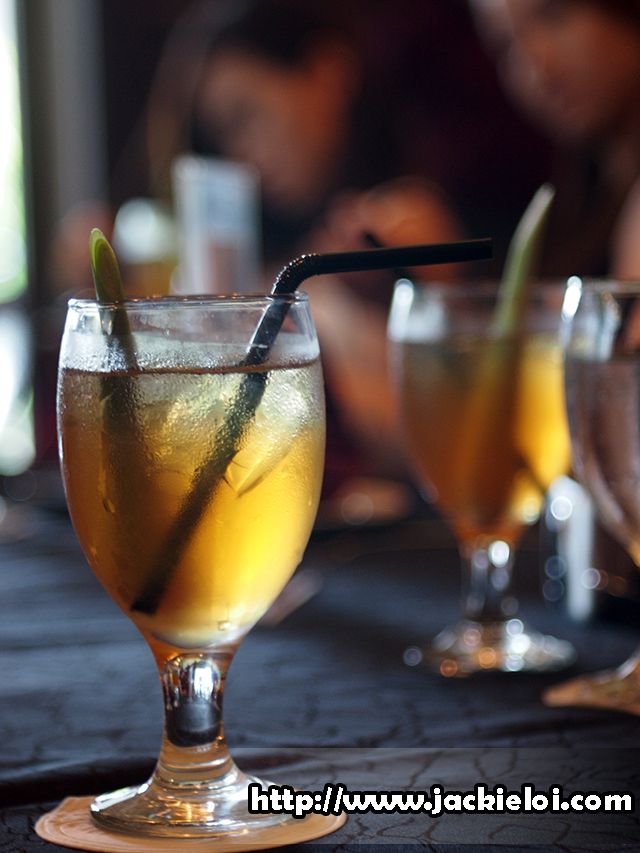 We started off with two appetizer.
Like the name suggested, Tomyam Kelapa Muda is made by tomyam soup, fresh prawn and also coconut meat. The Tomyam wasn't spicy and it is bearable to finish drinking it. Well that's what you should do if you're Tomyam fans. Don't be surprise with Tomyam in Kelantan because Kelantan was pretty heavy get Thai influence.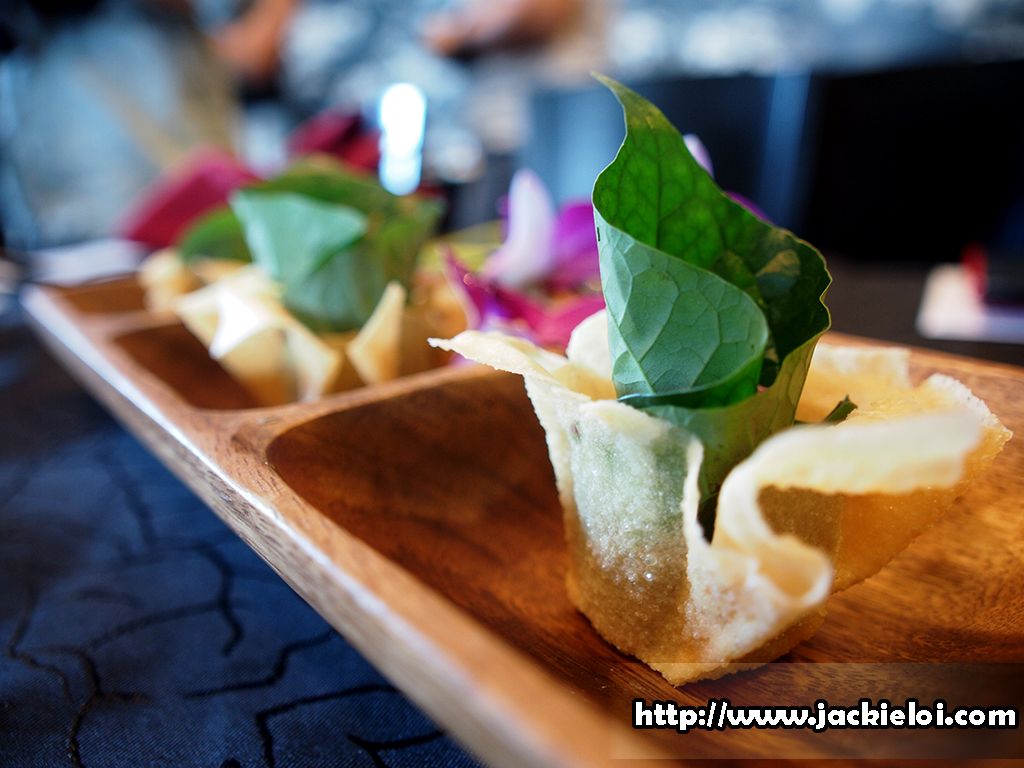 Sirih Daun Kaduk looks like a giant fried Wan Tan to me. It is made by popiah skin, daun sirih, ginger, cili padi, onion, roasted coconut, roasted peanuts, dried shrimp and their very own special sauce. Don't like the daun risih taste, guess I am not vege afterall. Other than that, all the ingredients mixed up together and created a unique flavor which I can't tell exactly what it is.
Soon we are served with four main course. I tried two out of them and another two taken by le gf.
* Nasi Kerabu Ayam Percik *
Nasi Kerabu Ayam Percik gonna be my favourite dish. It made by ayam percik, ulam (bean sprouts, cucumber, daum selom), salted egg and also keropok ikan. The rice itself is very nice and with sambal, it is superb! Unfortunately, the Ayam Percik is abit dry and meat not tender enough.
* Nasi Dagang Gulai Ikan *
Nasi Dagang Gulai Ikan contains nasi dagang, gulai ikan tongkol, acar timun and egg. Tried abit from le gf and not my favourite since the rice is too dry. The fish wasn't my type of fish either.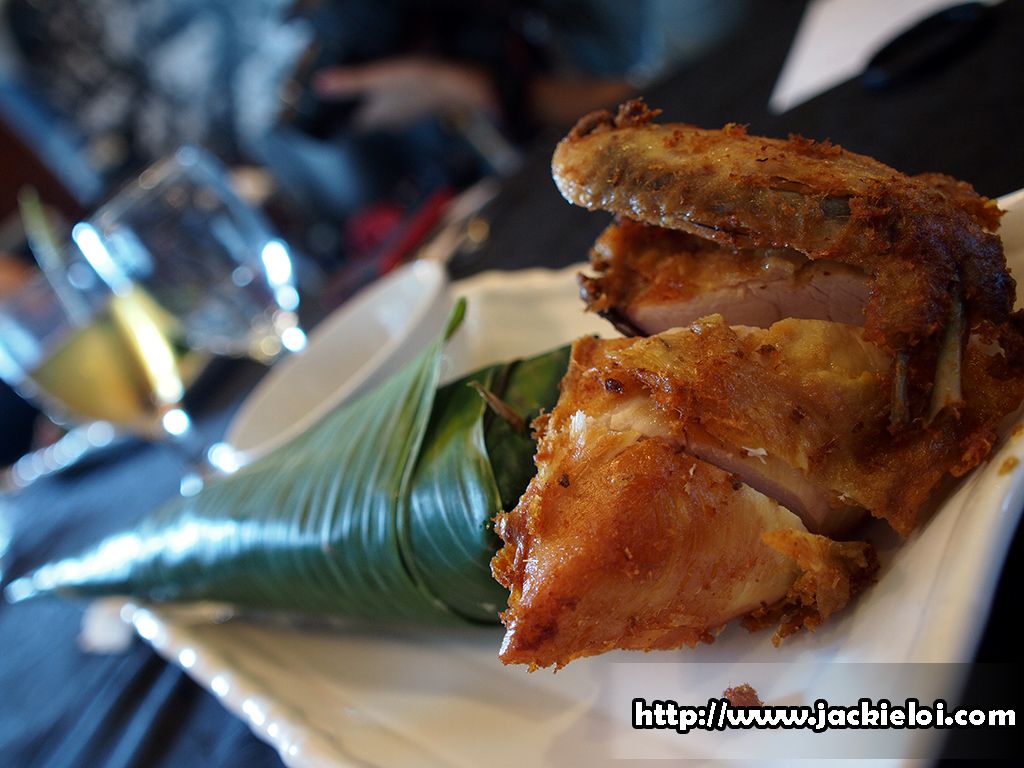 Nasi tumpang is Kelantan traditional dish for traveller. It is a dish where the rice packed in a cone-shaped banana leaf and it consist an omelette, meat floss, chicken and/or shrimp curry and sweet gravy. In our case, it come with egg, chicken floss, prawn sambal, gulai ikan tongkol and fried chicken.
Just like the name suggested, Laksam is very close to Laksa but the curry is white color and less spicy. Inside there got egg, ulam (bean sprouts, cucumber, daun selom), lemongrass, chicken floss, sambal belacan and gravy (fish + santan). It is actually a Terengganu dish.
Finally is dessert time. Wise man always said, there are always a space for dessert.
Lompat tikam is a mixture of rice cake (pandan), pulut merah, santan and gula Melaka. It known as Lompat Tikam (jump and stab) maybe because you have to stab the rice cake and jump it over the gula melaka for the sauce. You need to mix it with the santan and gula melaka anyway or else it is pretty tasteless.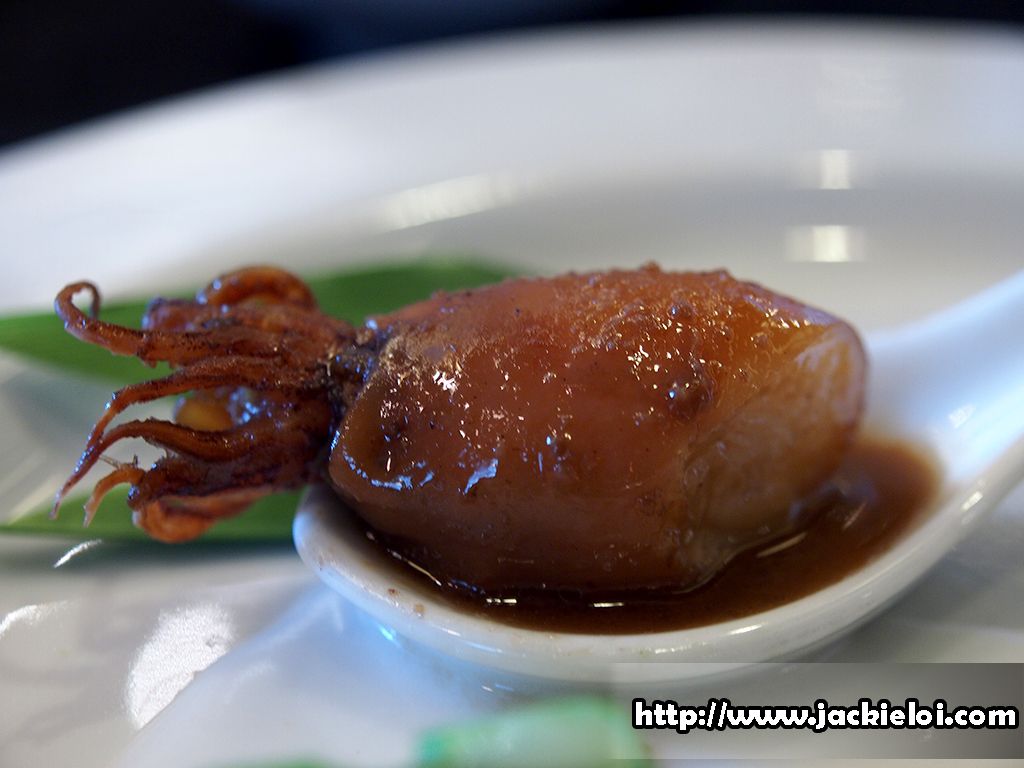 Ketupat sotong is made by a squid, glutinous rice, santan, gula Melaka, ginger and pandan. I like this most! It is sweet thanks to the gula melaka. Not to mention it is nice to chew when you actually put the whole thing inside your mouth :P
Overall, awesome experience with Kelantan foods as I learn abit their lifestyle and also tradition. Of course, one of the main reason is I throw away my Sejarah, Geography and Kajian Tempatan already. Thanks Nuffnang for the invites again :)