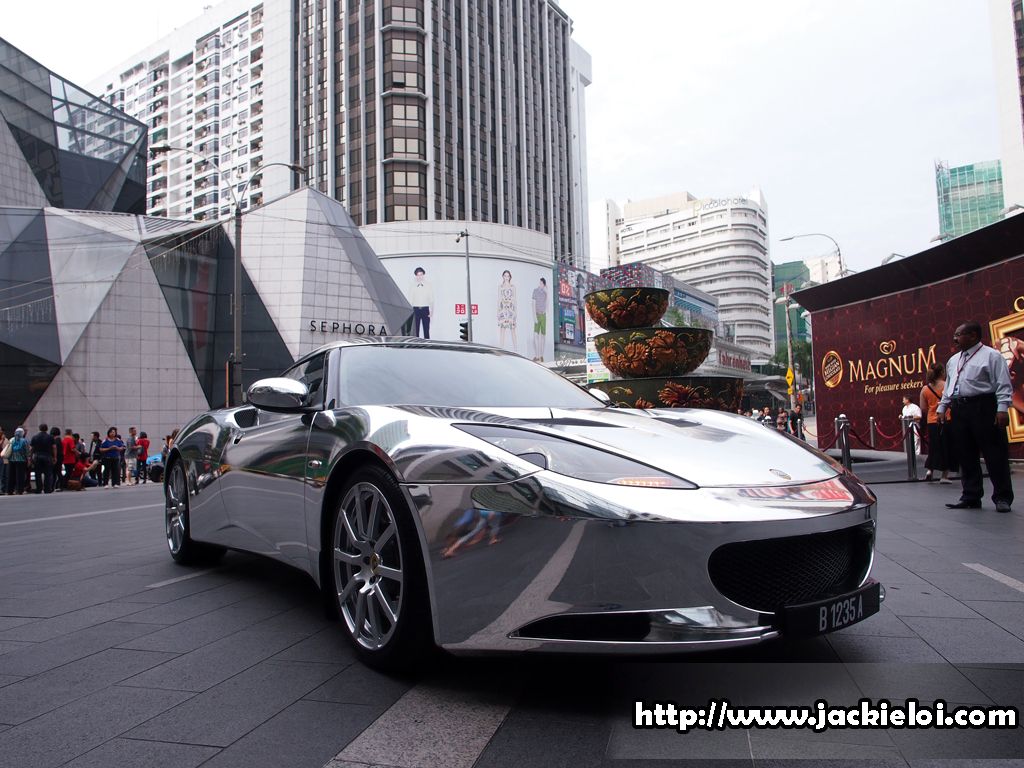 Courtesy to Nuffnang, I am given chance to join the convoy gathering! Well I am suppose to join the convoy but something happened and made me change my mind to join them at Pavilion instead. Sad I miss up the convoy but whatever it is, I think it is super awesome to be able to see the chrome car! Yup the exact same car shown in
The Host movie
;)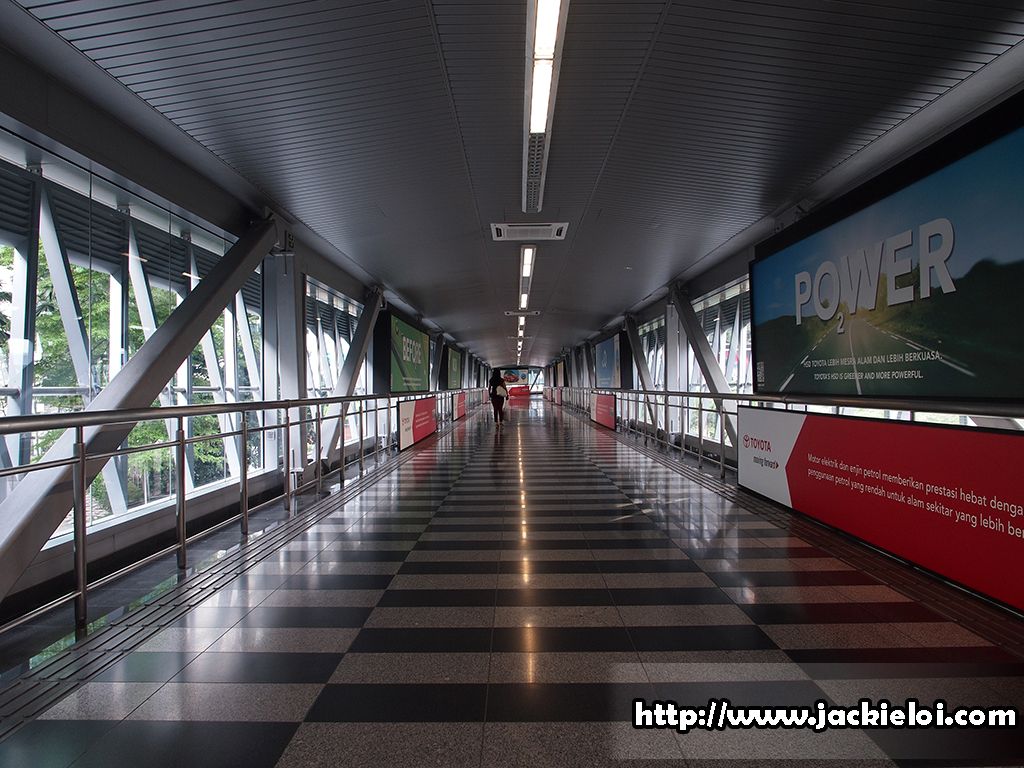 Wake up in the morning, take LRT to KLCC. First time walk the blardy bridge to Pavilion. It is pretty nice actually if only the whole bridge got air cond lol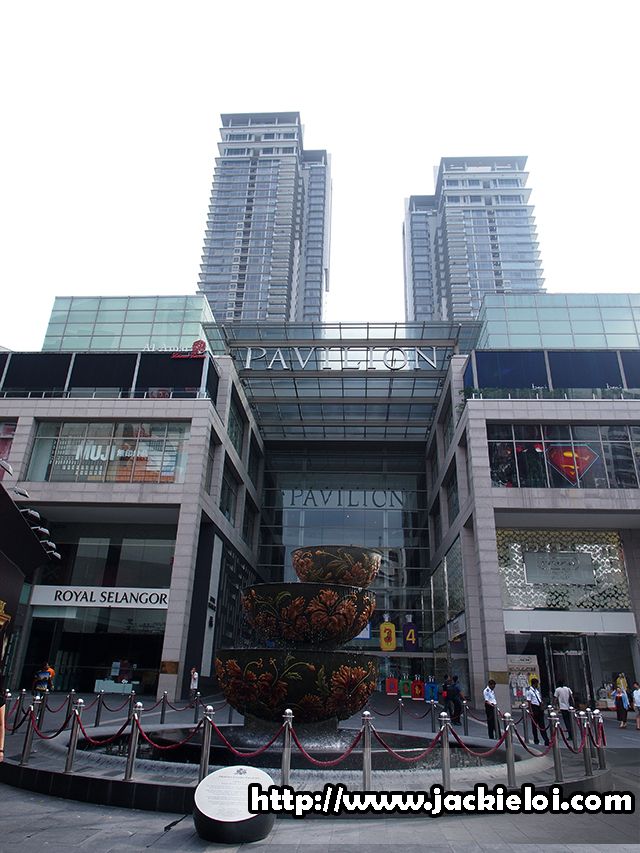 Reach Pavilion quite early and sad no blue sky. The Pavilion building look so sad and plain. Ok stop blaming the sky, it just me not skilfully enough. Glad to met some street photographer around and the moment I saw them holding Fujifilm X100s, I am excited! To my surprised they are from LYN too! Small world indeed. Hope got chance to join them street shooting someday.
Too bad I did not join the convoy thus, no experience could be tell. So, why not just enjoy the chrome car?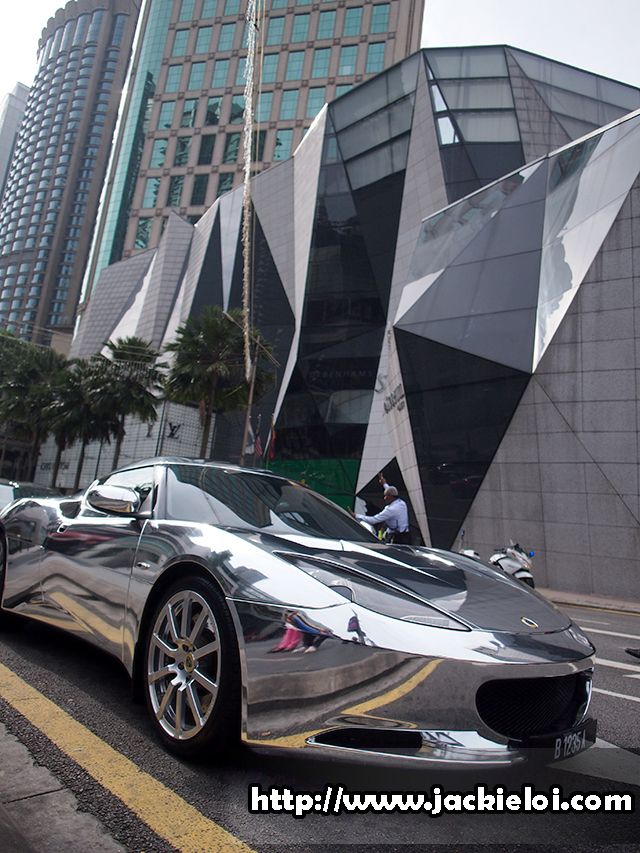 * The first car to arrived *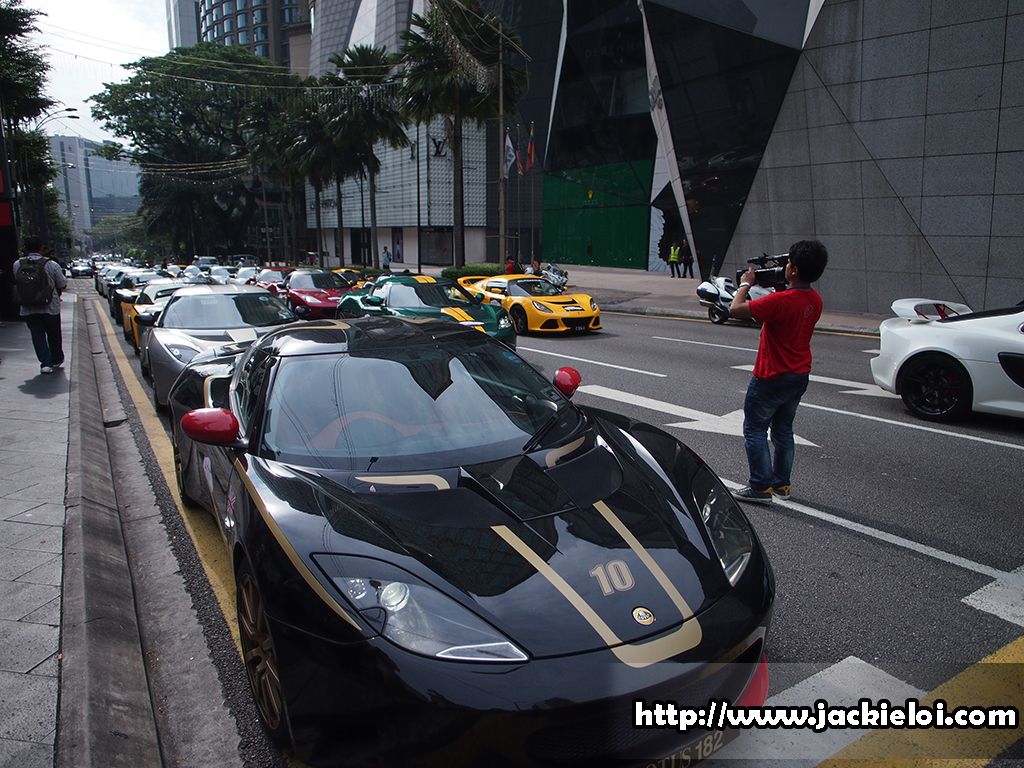 * Lotus, Lotus everywhere *
* There reflection. Who is d handsome dude? *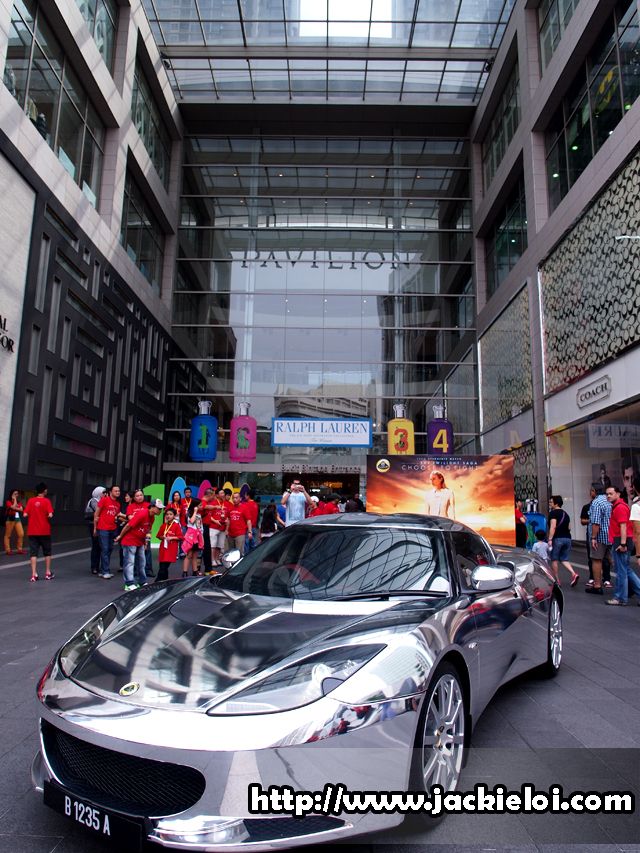 If you're curious, the driver for the chrome Lotus Evora car is none other than Natasha Seatter - Asian's fastest Female Racer. So if you wanna chase or "chase" her, learn some skill buddy.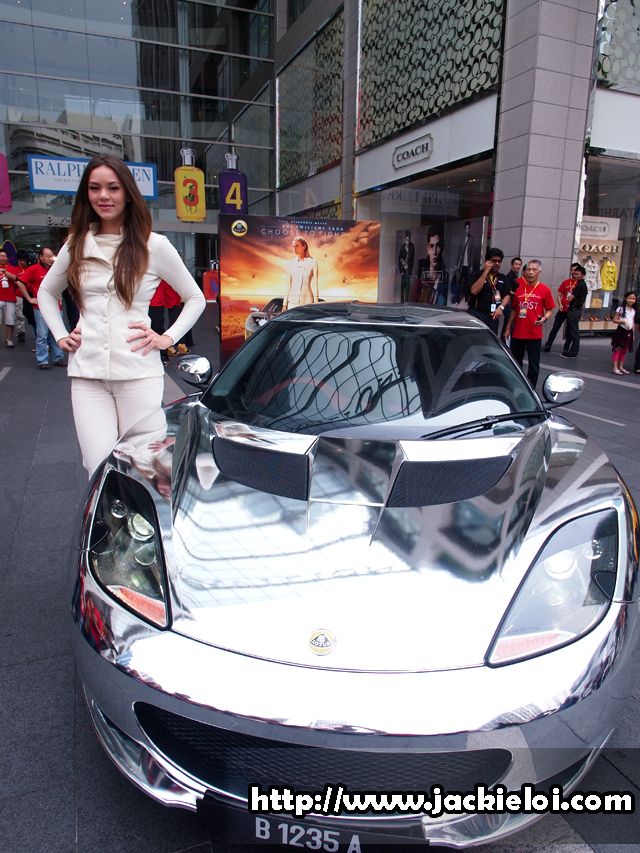 Of course our ex Prime Minister, Dr Tun Mahathir was there as well. Joining the crowds and all the Lotus car owner for an awesome group photography session.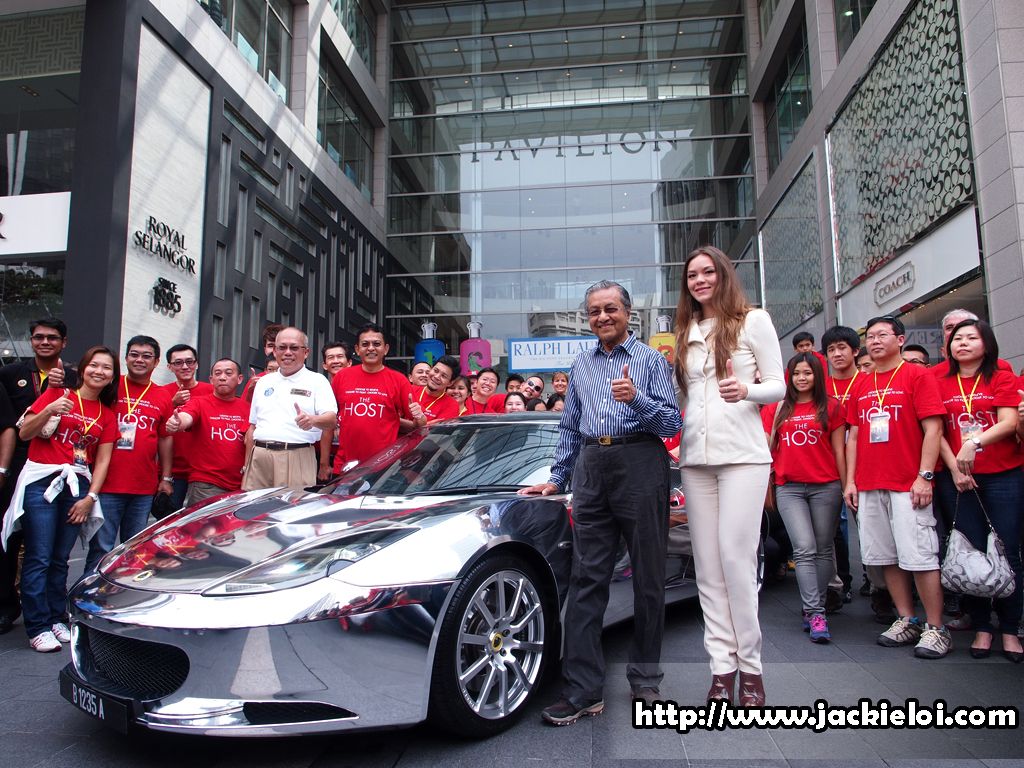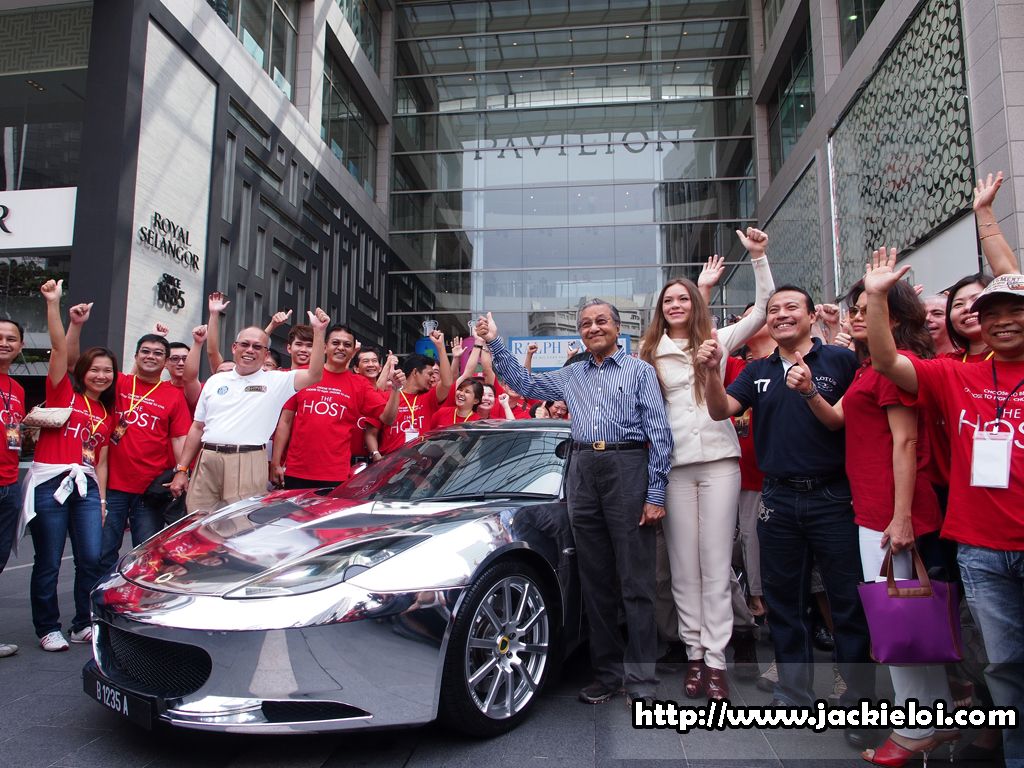 Finally, thanks to Nusantara Edaran Film, Lotus Cars Malaysia, GSC, and The Pavillion, KL for this convoy gathering. Doesn't matter, at least I join a convoy once back to last time.
All the way to Penang for Drive Angry movie!
;P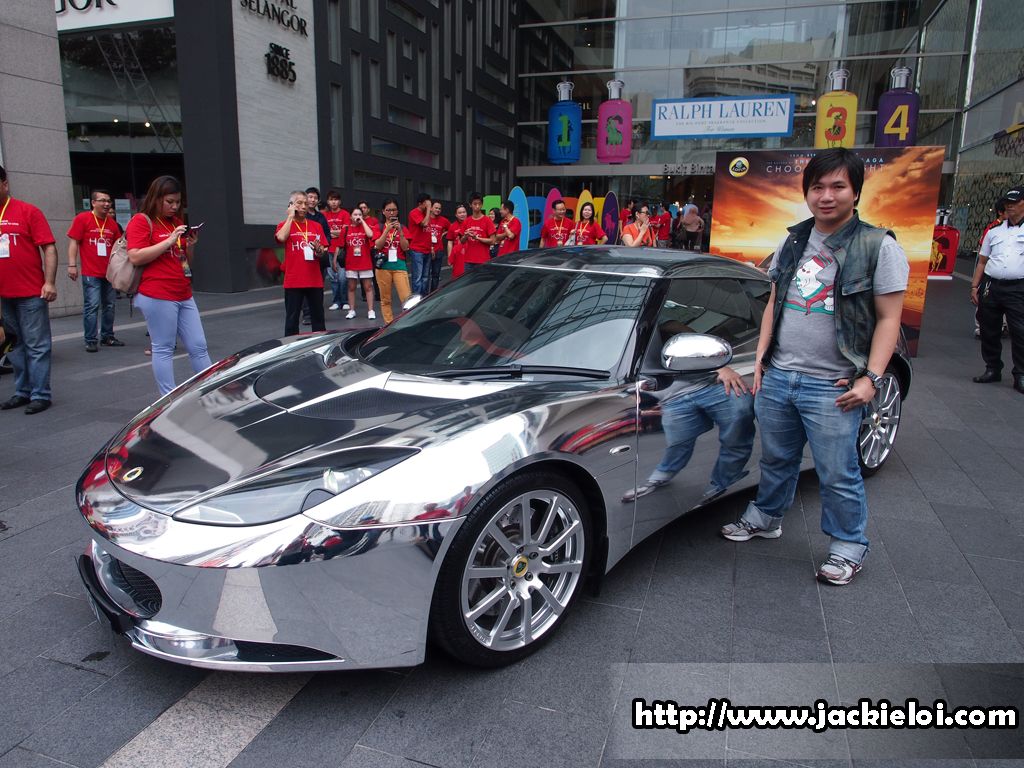 * Now I believe there is something shorter than me in life *