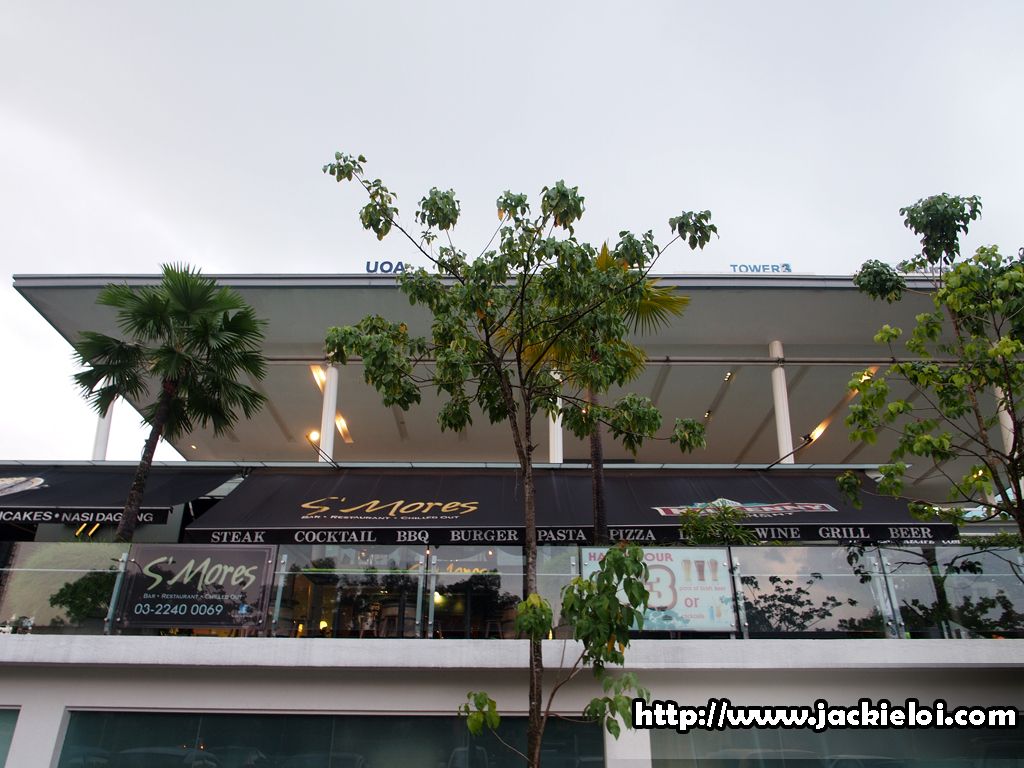 Saw a very affordable and tempting offer at groupon, immediately I asked few of friends from Porky Rocky group chat from whatsapp to join me dinner. It is a Pork Platter + Tiger Beer for up to 8 People at for RM130 only deal! So yea, the meal was nothing but just pork.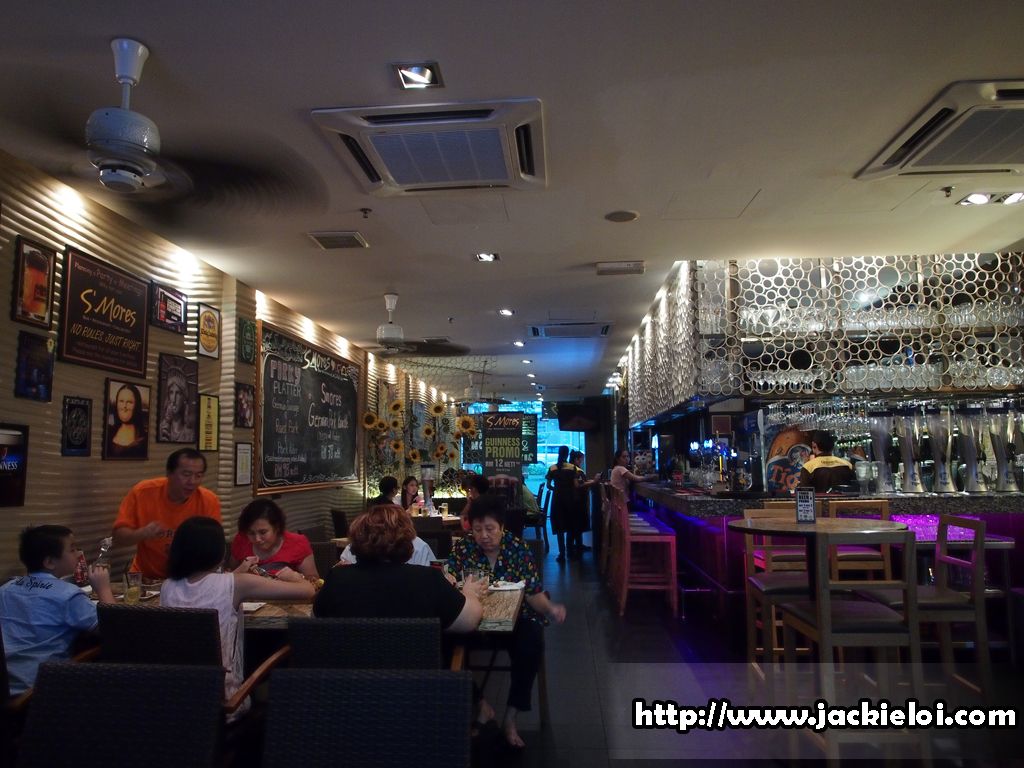 First time discovered S'more and it was located at The Sphere, Jalan Kerinchi. It is easy to spot once you turn into Jalan Kerinchi and drive straight. First impression to S'more interior, it is just nice place for leisure dining with friends and family. Not over-dim lighting is perfect too (yea i got bad eye sight).
Here are the menu of our foods.
Unfortunately only 4 tiger beers for 8 people, dafuq
And here, all our foods are served in one plate.
The portion look very little for all of us big eaters actually. Shall buy 2 deal instead sigh but then again, looking all the pork it is obviously very sinful. So that ourself feel better, 8 of us just finished up the whole plate. Maybe it will just nice if each of us got some rice or noodle to company.
Pork Knuckle is pretty dry and quite alot of fat underneath the skin. Need the dip in the sauce to eat or else I really dunno how to chew the meat. However, it wasn't taste that bad except the meat lacked of some tenderness.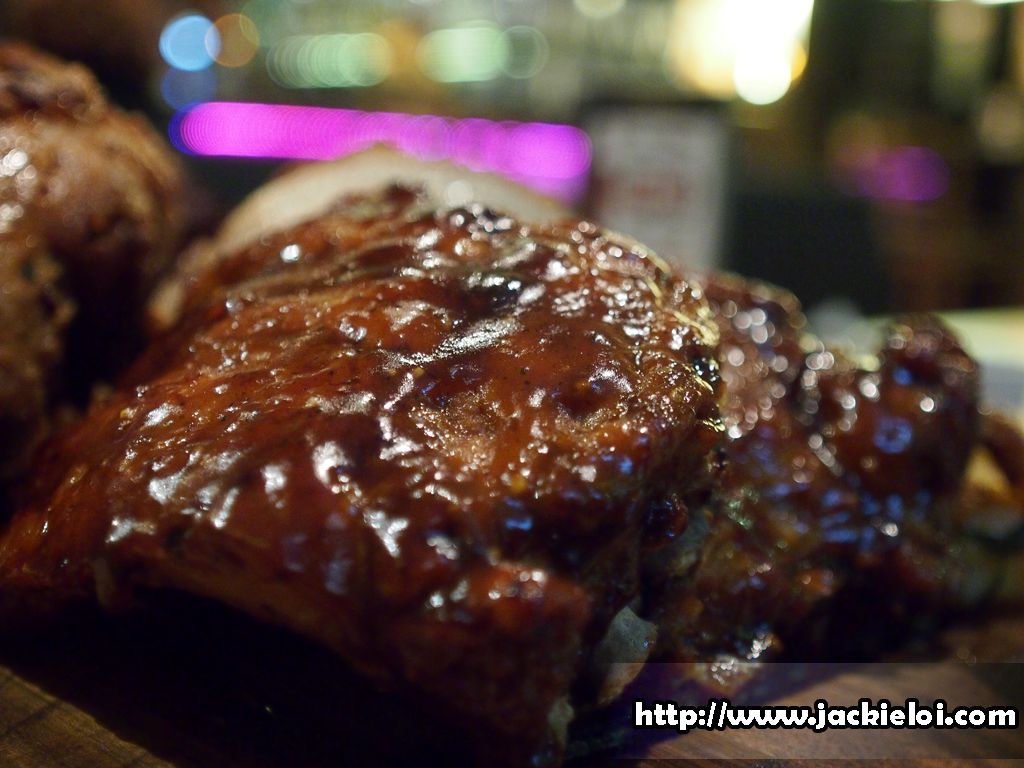 Pork ribs was ok but not big and meaty enough. Such a waste sigh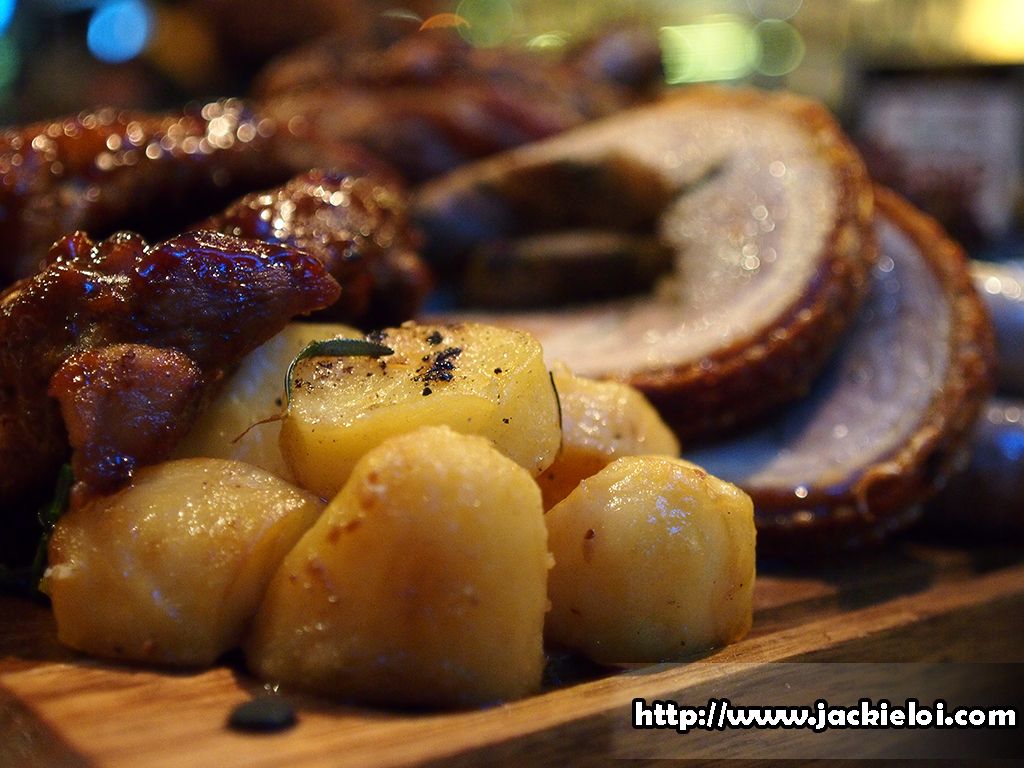 * Potato Salad & Pork Belly at the back *
Nothing to shout on the potato salad. It taste just nice. Meanwhile the Pork Belly is awesomely oily and fat. Super sinful to eat it.
They are three types of german sausages but I have no idea which 1 is which. To be fair, three of them taste good. Better if dip with the sauces.
Finish up the meal, manage to stay there for few hours before we decided to call it a day. I think it is pretty nice place to dining. Shall bring my gf here again next time to try other stuff :)