UPDATED :

Not all iOS 7 features will be available at all iDevices especially the older generation. source from GSMArena

Sadly only iPad 2 get the least features which is iTune Radio.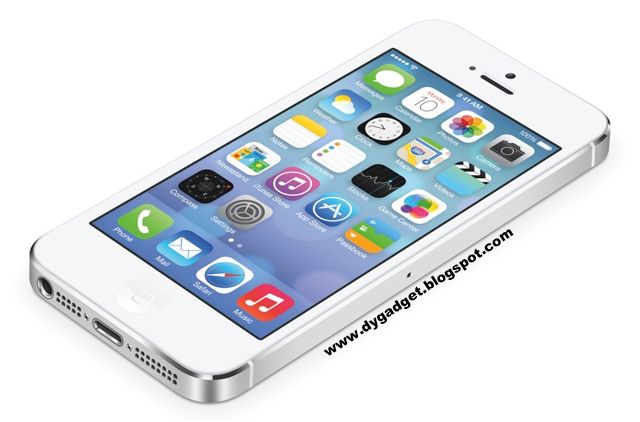 When Apple is ready for the next iOS announcement, I got some feeling that they will do something new and differently in order to stay strong on current competitive market. iOS 7 is the answer for that. New revamped UI and some extra features that ready to rumble against Android and Window Phone. Let's see the new features in iOS 7.
New look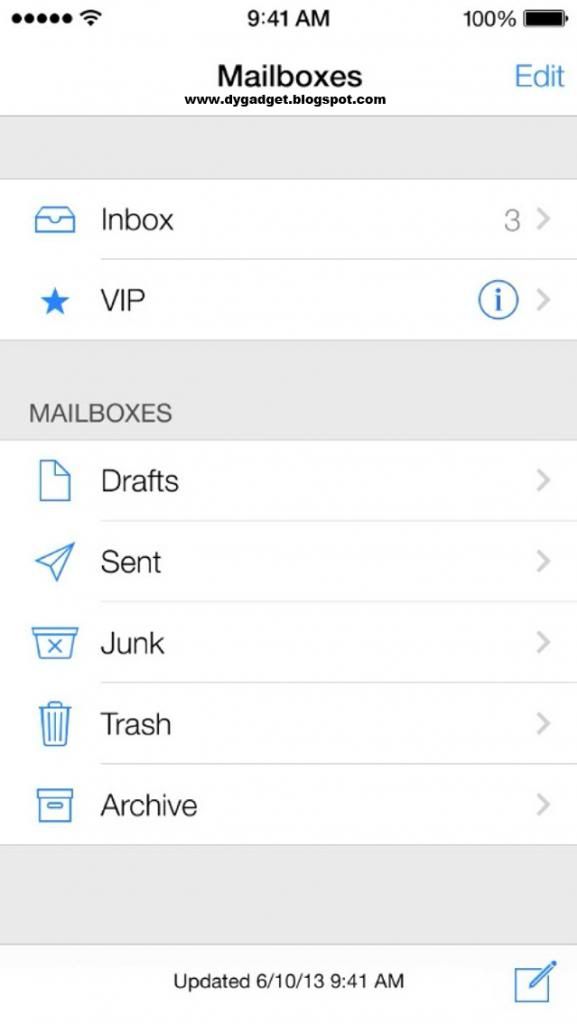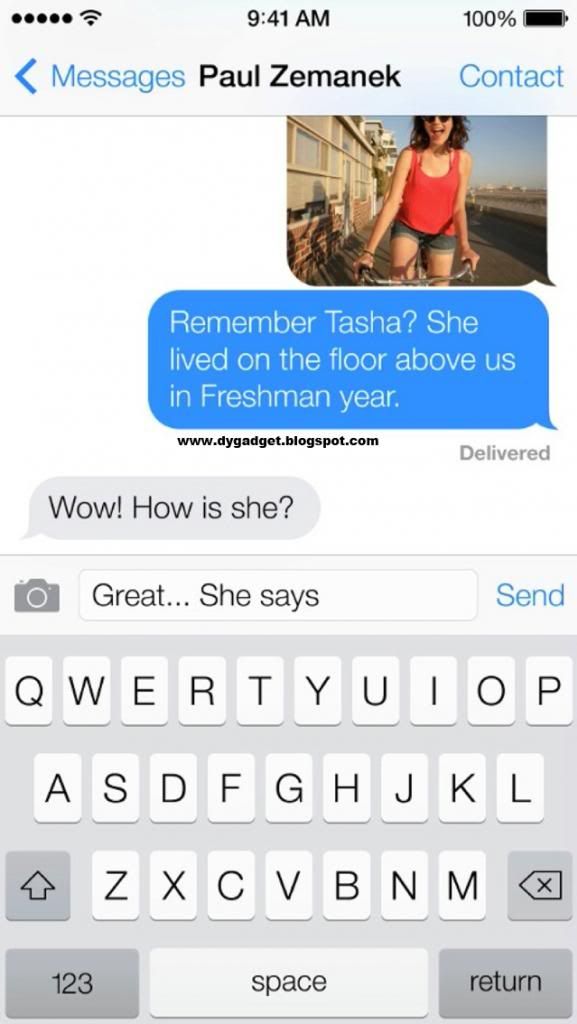 After 6 version on iOS, finally the 7th iOS version revamp a brand new UI. Apple decided to use flat design on both icon and also UI elements. All system icons are redesigned around a standardized grid to unify the look. It also features an animated wallpapers (not a live wallpaper in Android) and there's a dynamic parallax effect between the icons and the wallpaper as you turn and tilt your phone.
To be honest I like this new UI. Flat but simple eventhough it looks cartoonish and colorful. However I might started to miss the sleek and elegance icon UI they used to have.
Multitasking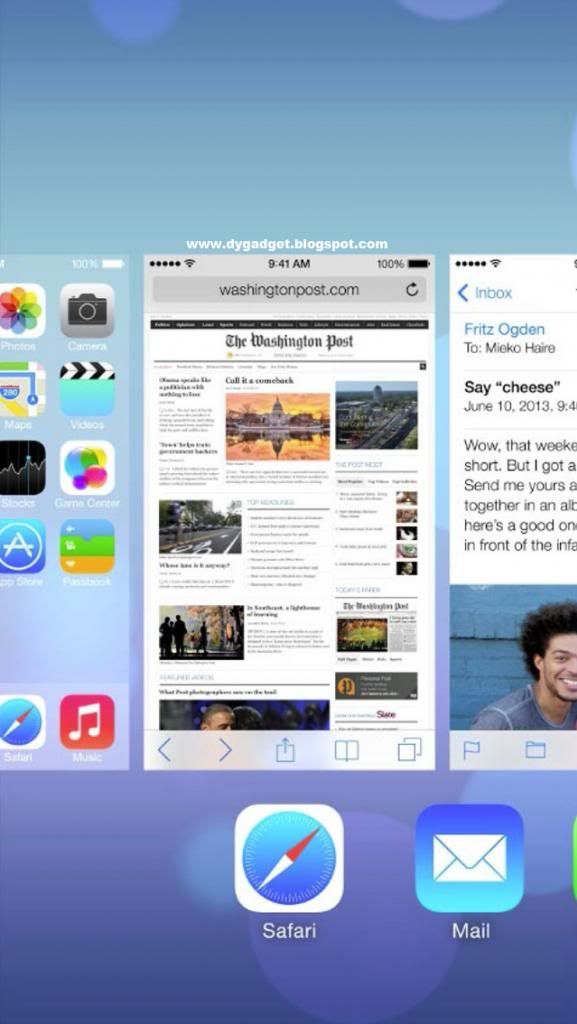 Finally a real multitask from iOS! Apple claim the new multitask system allows apps to update much more often, while not wasting battery.
I guess now iOS user can brat that their iDevice finally capable to do real works.
Enhanced Siri
New UI which is card-based UI and new services to provide answers to your questions (Twitter, Wikipedia and Bing, take that Google). The new Siri also capable of controlling your iDevice (increase brightness, turn on Bluetooth) and it offers a new lively voice (both female and male) for English, French and German.
New Notification Center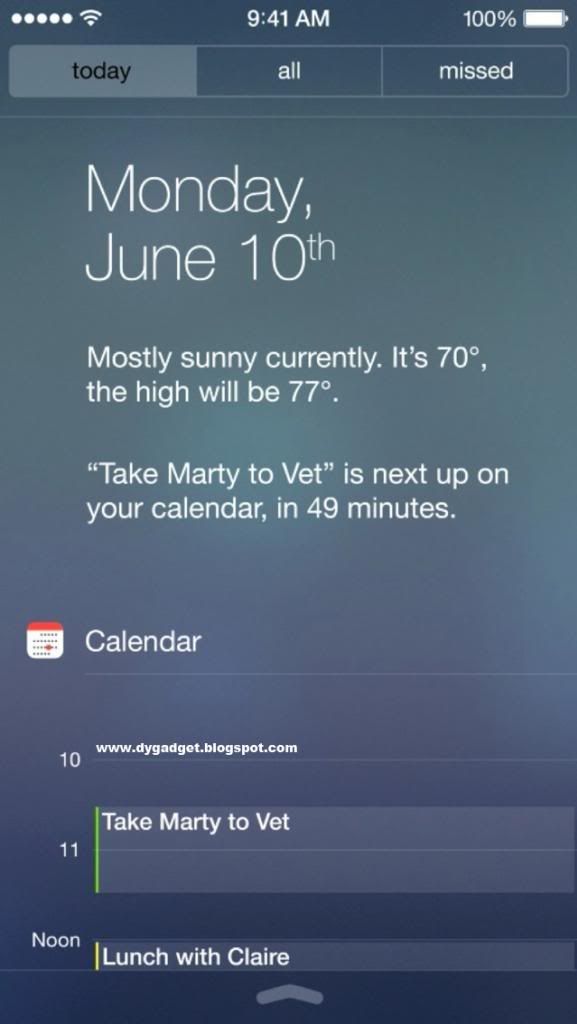 The notification center seem a total revamped and it offer alot info such as birthdays, weather, upcoming events from the calendar, stocks and even some info for tomorrow. Notification center will show up on the lockscreen and once you dismiss a notification, it goes away on the other devices too so you don't have to see the same notification multiple times. Pretty good!
I guess the lock screen notification kinda remind me Android 4.2 widget on lock screen. Maybe it is just me.
Toggles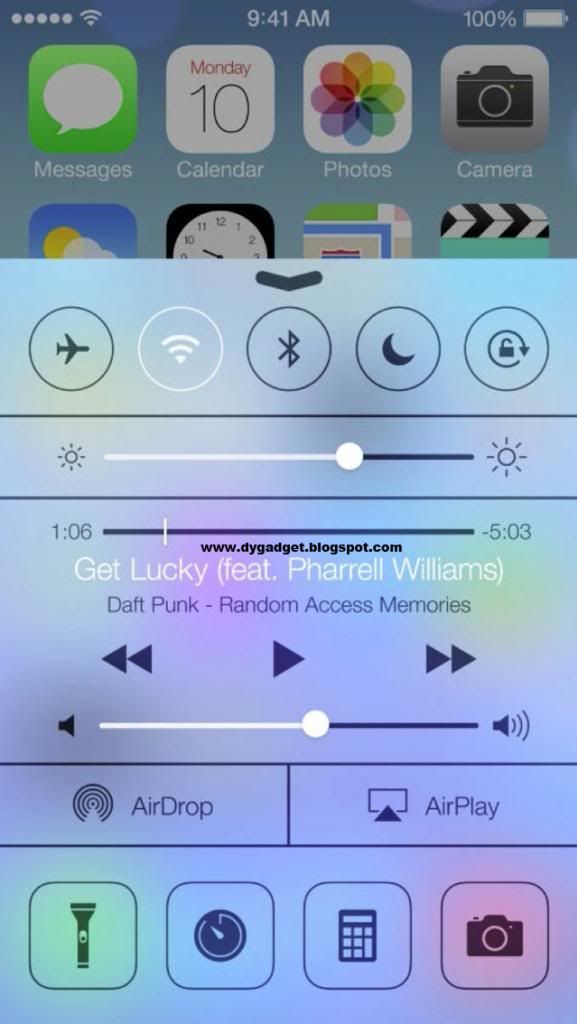 I am very sure Android user familiar with toggles. To access toggles, just swip up from the bottom of the screen. The toggles able to control screen brightness and the music player, the new AirDrop feature, and AirPlay along with some app shortcuts, including a flashlight toggle.
Something I have been dying waiting for it implement into iOS. I used to hate it alot the time wasting on it when I need turn on my WiFi or data.
New camera UI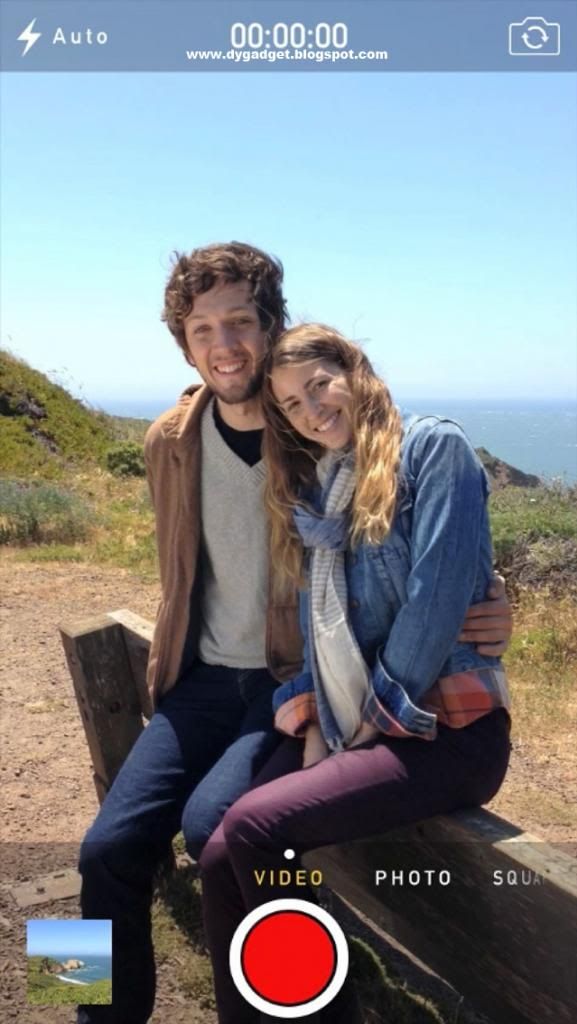 As much as I like simplicity, the new camera UI in iOS 7 is totally simple! Clean and nice. The new camera features four modes – regular stills and video, square photos with color effects (hi, Instagram) and panorama.
New Photos Gallery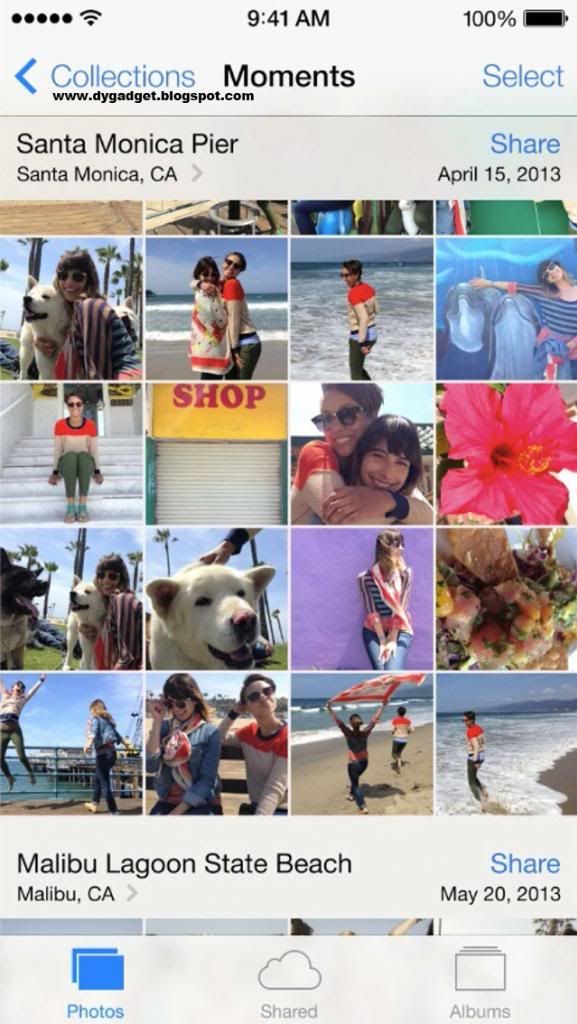 The photo gallery has new UI too and provided automatic Geo tagging now. It sort your photos based on where and when you took them with automatically putting a title to the album. Zooming out shows new auto-generated albums for multi-day trips and zooming out even further groups the photos in years.
The way they manage the album kinda remind me of my current HTC One, HTC Zoe gallery. The ability to zoom in and out for album sort of like Sony Xperia album.
Updates on Safari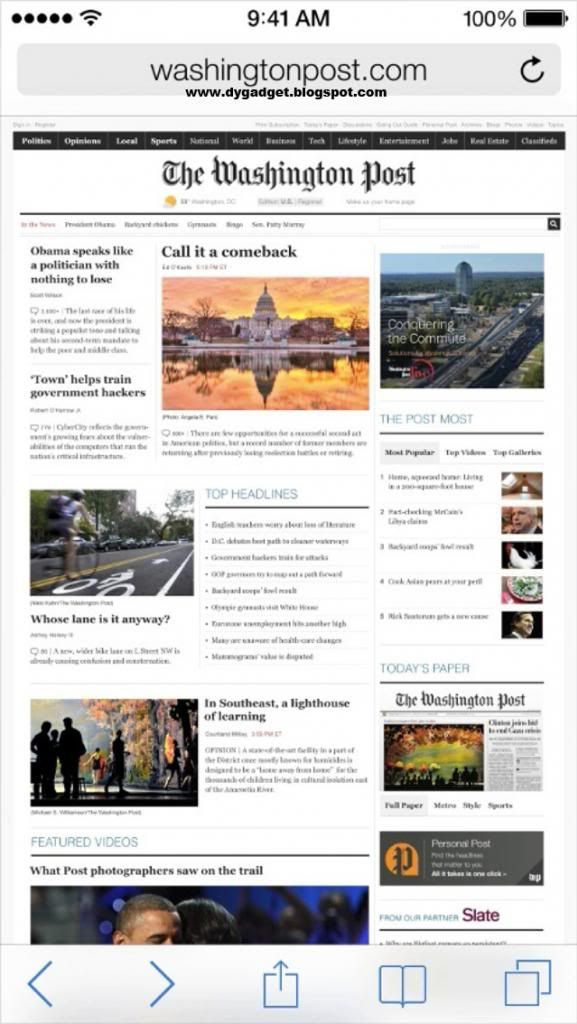 The Safari browser for iOS has new 3D UI for switching tabs and you're no longer limited to only 8 tabs. The browser now features a single smart search filed rather than having two fields - one for URL typing and another one for initiating Google searches. Another features is allowed you swipe from the sides of the screen to go back and forth through your browsing history.
Remind me of Google Chrome in Android LOL
New App Store
Well not visually new but the new app store now allowed automatic apps update and also suggest apps based on your location.
Inspired by Google Play Store and Window Phone anyone?
Facetime
The new facetime now available audio only option.
AirDrop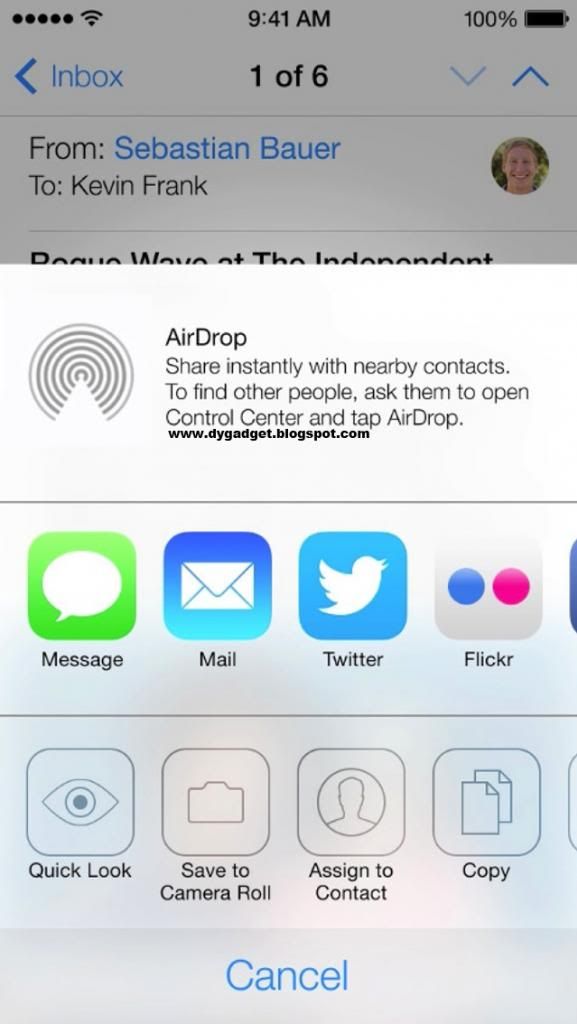 No NFC? No problem. Got AirDrop! It uses a peer-to-peer Wi-Fi connection to share stuff with other nearby user.
iTunes Radio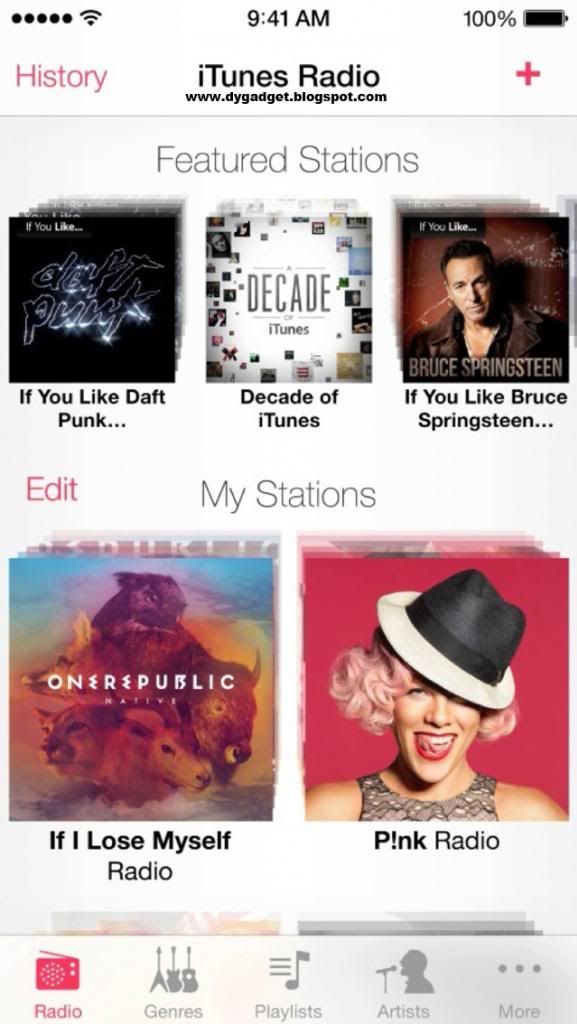 The music player get revamped too to iTunes Radio.
Weather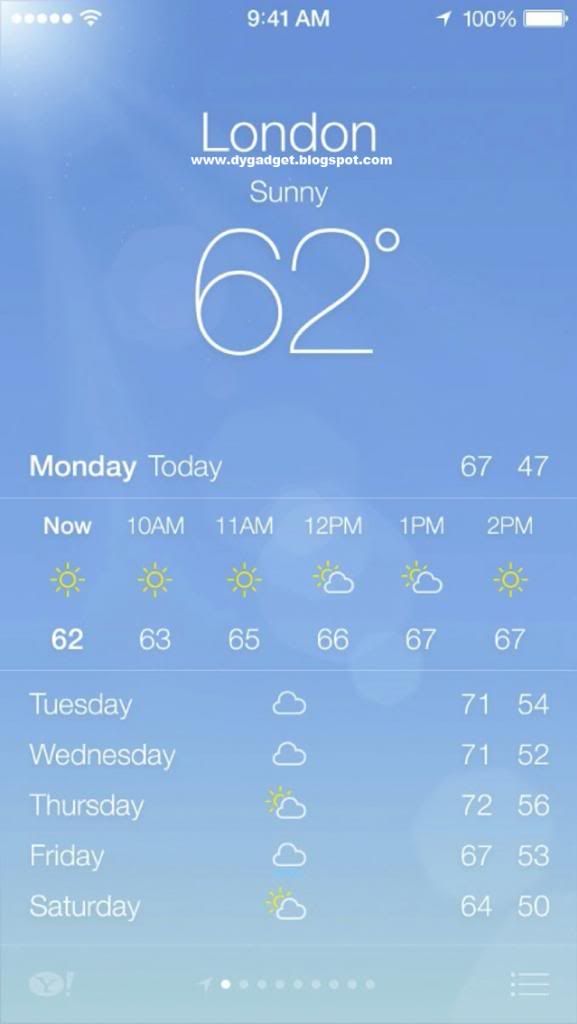 Looking on the weather very quickly remind me of HTC weather. Anyway the new weather allowed yout o check forecast for the next five days. You can check the weather of one location or all of them at once.
iOS 7 is available for the iPhone in beta today (If you're developer). In the Fall, iOS 7 will be available on iPhone 4 and later, iPod touch 5th gen, iPad mini and iPad 2 and later.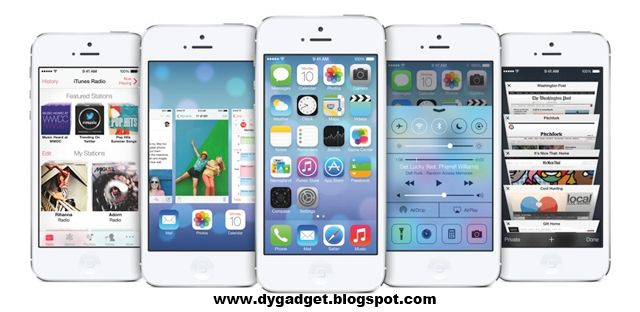 So what do you think the new revamped iOS 7? I like the UI alot. Simple and nice. However I still love something more customizeable especially on my main home screen. Alot features in Android finally found in iOS 7 as well. Guess the war will remain competitive and another half year to go before new iPhone and iPad come out to the world.
Stay tune to
Discover Your Gadget (Dygadget)
for more latest gadget update :)
---------------------------------------------------
You know, I am short and I finally can show off my shorty talent! I just join Digi WWWOW under Shorty Blogger category!
So can you do me a favor and vote for me? T.T