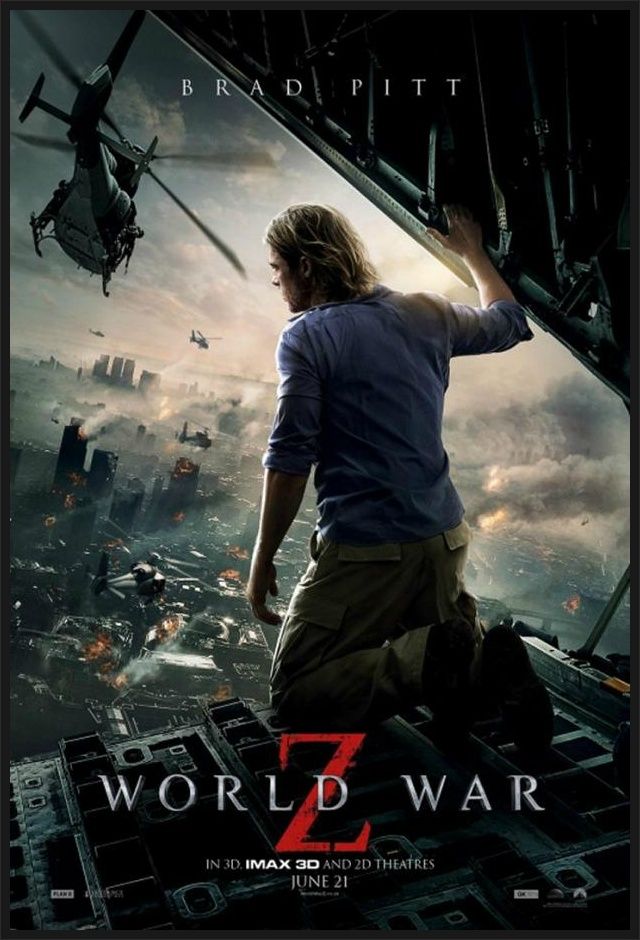 Courtesy to Nuffnang, I get to watch World War Z Premier Screening in 3D. Unfortunately the 3D doesn't make much difference in terms of depth and I still hate the glass for not being sharp. Rather watch in 2D though..
The story revolves around United Nations employee Gerry Lane (Pitt), who traverses the world in a race against time to stop a pandemic that is toppling armies and governments and threatening to decimate humanity itself.
In World War Z, it is a movie you get to see Brad Pitt (as Gerry Lane) one man show. Nah it is not typical action packed Zombie movie. It is more like adventure and survival for me since Gerry wasn't a soldier or warrior, but an investigator. The movie is full with suspense, surprises and ZOMBIESSSSS of course. Everything happen quite fast. Within the first 10 minutes of the movie, Zombie already introduce and attacking human on the street (as seen in most WWZ trailer).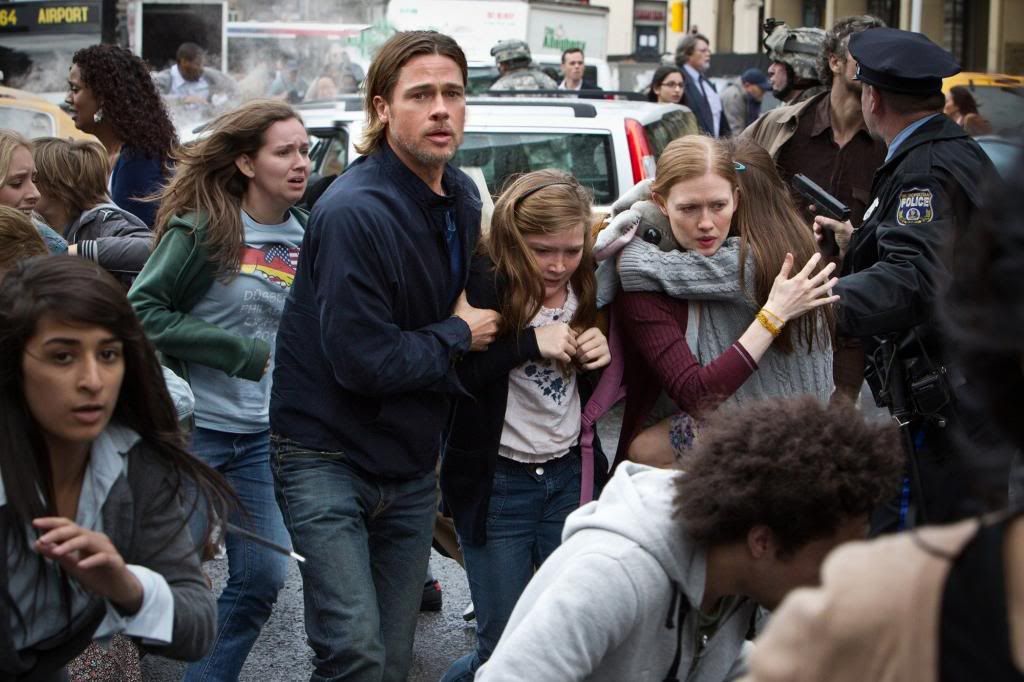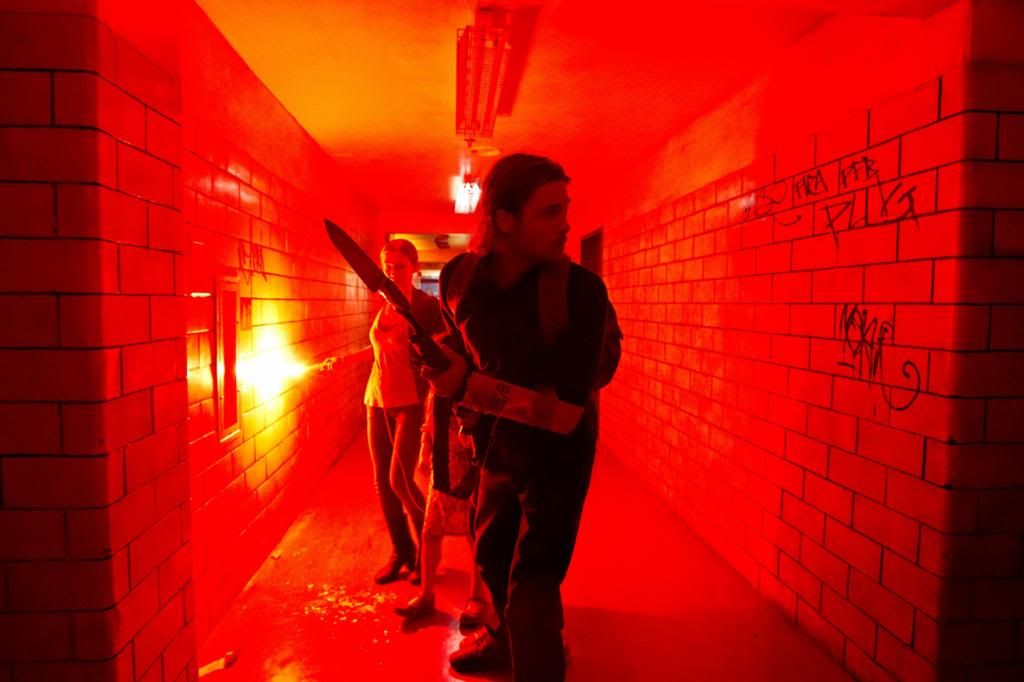 However, dislike some scene for being too dark and fast moving camera. Can't really see what's happening. The Zombies in this movie seem doesnt eat brain or flash. They just bite them off to turn them into Zombie. Yup, no bloody and gore scene. In the same time those Zombies was on high steroid most of the time since they very aggressive and running very fast. Kinda remind me of the crappy Resident Evil movie. I also curious how can Tommy survive from the Zombie attack when his parent was attacked? Where is the he holding gun from? Why Gerry Lane did not use any gun?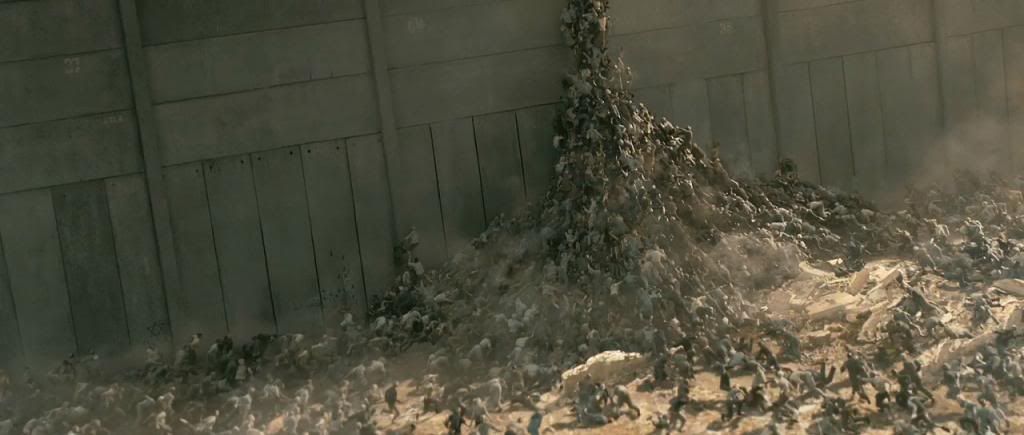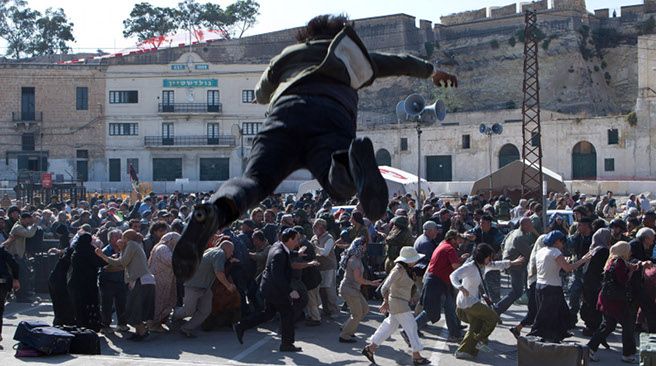 Oh I almost forgot the most useless character in the movie, Professor Fassbach who suppose accompanied Gerry to find antidote, trip down himself because of too panic when saw zombie then accidentally shot himself dead. Dafuq! Oh I can't help it but Brad Pitt looks like Chris Hemsworth/Thor here. In my heart keep shouting "
IDIOT! USE YOUR MJORNIR!
" LOL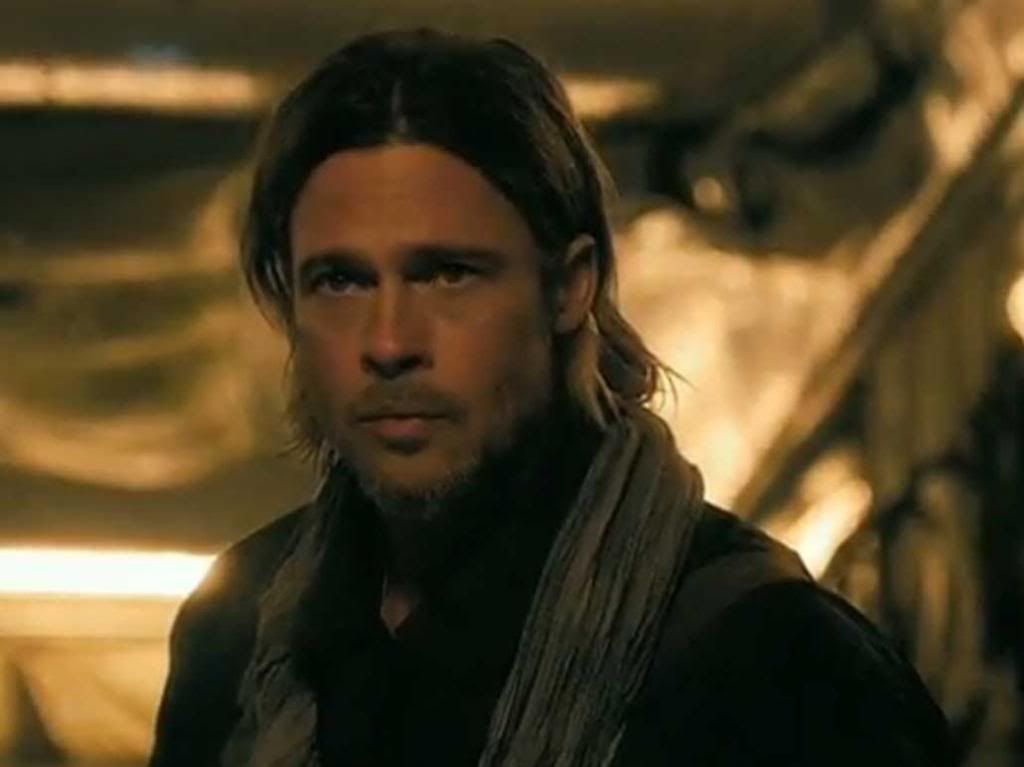 Nevertheless, I think it is a type of movie either you love it, or hate it. It might disappoint some zombie fans there.