So, I got something new for myself. Something completely new and strange to me. Yes, an action camera! Not GoPro, but Xiaomi Yi Camera. It cost only 399 CNY (around $64) which about 1/3 of GoPro price. So why not?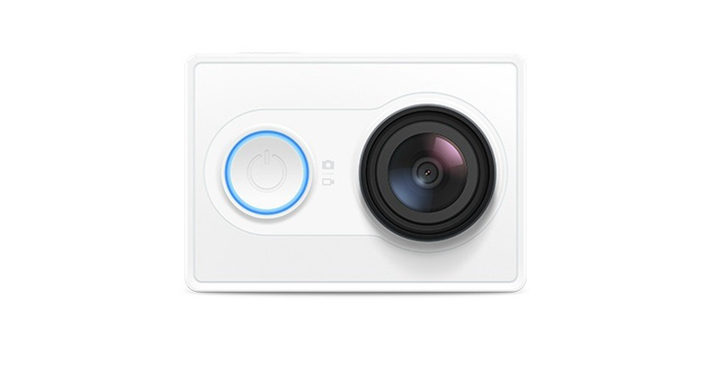 Here are the specification of the Xiaomi Yi Camera :
16 Megapixels
Sony Exmor R BSI CMOS Sensor
Ambarella A7LS image processing
155" viewing angle lens with F/2.8
1,010 mAh battery
1080@60 fps, 720p@120 fps and 480p@240 fps
72 grams
Of course, one of the main reason I bought it is the ability to captured 1080p video in 60fps! True 60fps at least if compare with SJCam. I been spending few days time with the Yi Camera and I even made a first video impression on the camera when I just got it for few hours. Check it out!
So, on labor day, 1st May I took the opportunity to brought the Yi Camera for a street shooting. Yes I know it may sound abit underutilized the action camera for street shooting but that's not the main reason I bought it actually. So I did few numbers of still image and also recorded video in 1080p 30fps instead.
Went to Chow Kit market where it is a good place to test since inside the market is really dark for low light shot while outside is for daylight. I am using the camera and connected to my phone via WiFi for the whole shooting duration.
I have no doubt on the image quality on daylight. It is great. usable and color pretty much lively. Or I should say accurate. The Sony sensor truly shine well here. However the camera is lack of IS and a slightly move will cause the image blur despite it was on day light shooting. I have tested few times where I just press and move away before the confirmation sound beep and the image turn out blur. A little frustrated I would say coz I am expecting the shutter speed are fast enough for daylight.
Since everything is auto, I can't choose any ISO for the camera. On lowlight, the camera did pretty well until ISO 800 where noise are everywhere and color starting to look dull and wash out.
The camera battery doesn't last long. Just about 1 hours with continuous shooting and recording, the battery went flat. Do aware I am connecting the camera with WiFi as well. Here is the sample of the video recorded with Yi Camera on that day.
I brought it to friend house as well to tested indoor light. ISO was boost as high as 1600 and image turn out too many noise. Why I am not surprise?
Here are my verdict. I have no doubt on daylight where the Yi Camera is perform excellently. On lowlight, it just perform as bad as any smartphone camera will be. The viewing angle for the lens is 155 degree where it is closer to true fish eye lens. Being a wide angle, it is impossible to focus on close up with this camera. From the EXIF file, I also realize the Yi Camera are fix in f2.8 and also 1/30s shutter speed. Hence, the exposure are purely controlled by ISO only. Not a bad thing at least but there are no long exposure option available for the camera. It is worth the mention the mic is actually very soft! I actually have to adjust it on post processing to increase the volume. A little bit disappointed in here.
Nevertheless, I am very happy with my purchased. It is small, light, simple and easy to use. Now, I am patiently waiting for the waterproof casing so that the camera look much rugged and durable. Tell me, will you get one Yi Camera for yourself?
SOURCE